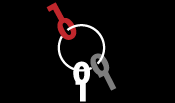 Featured Article
Does BT need television to compete with other service providers? Should the owners who own the means of distribution be allowed to also own the content it streams? Wendy G explores the issue of network neutrality.
ORGZine: the Digital Rights magazine written for and by Open Rights Group supporters and engaged experts expressing their personal views
People who have written us are: campaigners, inventors, legal professionals , artists, writers, curators and publishers, technology experts, volunteers, think tanks, MPs, journalists and ORG supporters.
ORG Events
June 13
Snoopers' Charter: MP debate, Edinburgh