Ogle it
Graham Armstrong wonders how internet giant Google, with a recent change of CEO and a legacy of wins and woes, will be approaching the future
Image: CC-AT Flickr: wouterkiel (Wouter Kiel)
"Don't be evil," is probably good advice for us all to live by; Google's use of this mantra, however, certainly seems to have aided the development of its business. And whether it is for their morals or performance, Google is generally quite liked by the internet community at large – it's no coincidence that Google performs 34 thousand searches ever second. Its open attitude to free software and code has earned it the scorn of giants such as Microsoft, however, its freedom-for-all attitude has made them the most visited website on the entire world wide web.
It's an exciting time to be Google. With Larry Page replacing Eric Schmidt as CEO, it is seeking to move in a new direction. A recent mix of flops for the company such as Buzz and Wave, as well as the successful—albeit still developing—Android platform have prompted the nervous co-founders to consider the long term effects of these failures and address them to get work moving again. Google may not be able to simply sit back and continue watching its obscenely large profits roll in.
Given Google's non-standard business model, perhaps we ought to expect these experimental products. And indeed, the innovative company is proving its worth, as Android recently overtook Symbian in mobile operating sales and its rapid growth is putting pressure on Apple's iOS. Let us not forget that Google is, in essence, an advertising company – it is reliant upon the information it gathers from users' browsing habits in order to better target advertisements at them. This certainly has many benefits for their marketing strategies. It has also, however, landed the company in a spot of bother.
Google's Streetview service was infamously lambasted by national authorities everywhere, following the disastrous revelation that it had collected data from unsecured WiFi networks. Even before that, Streetview had been a gripe of many a disgruntled citizen wishing to have their face or house removed, despite Eric Schmidt's less than appeasing suggestion that people "can just move". Contrary to what Google may like us to believe, the Streetview debacle is hardly a blemish on a spotless record – more like a poisonous wart on top of necrotic tissue – Google's record on privacy has been abysmal, as it was initially criticised for using tracking cookies with their search service, as well as a string of privacy flaws with its Gmail service. Controversy arose last year over its opt-out Google Buzz service which let people view the contacts of Gmail users.
But no issue in relation to Google will prove as controversial as its operations in China, though perhaps for quite different reasons. In early 2010, Google stopped co-operating with Chinese authorities and stopped censoring sore items in search results, the reason cited being that hackers from within China had attempted to breach Gmail accounts linked to human rights activists. Google had initially taken fire for enacting the censorship in the first place, but correcting this issue did seem to win back popular support for the company. Google enacted a Twitter proxy recently to aid Egyptians who'd been cut off from the internet, sending a clear message to the world that Google is fighting the good fight. So whilst Google's moral compass may be faithful in this case, its lax attitude to privacy is still going to attract criticism from many internet users.
So what will the future hold for Google? At the moment, we can only speculate. The return to leadership for Larry Page may see a strong emphasis on the grassroots search services which have given Google its good name. Android is being shown off at the Mobile World Congress and has been heralded as a major player in the tablet PC market, as well as that Google are still pushing forth with their WebM HTML5 video standard. Moreover, recent developments such as Google Weddings is an obvious—and delightful—sign that Google still has a few bizarre tricks up its sleeve.
Graham Armstrong is a computing student with a strong interest in free software, and the use of social media technology to aid transparency and democracy. He tweets as @LupusSLE
Share this article











Comments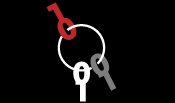 Latest Articles
Featured Article
Wendy M. Grossman responds to "loopy" statements made by Google Executive Chairman Eric Schmidt in regards to censorship and encryption.
ORGZine: the Digital Rights magazine written for and by Open Rights Group supporters and engaged experts expressing their personal views
People who have written us are: campaigners, inventors, legal professionals , artists, writers, curators and publishers, technology experts, volunteers, think tanks, MPs, journalists and ORG supporters.
ORG Events