"This will be a day long remembered"
Emily Goodhand looks at the recent judgement in the 'Stormtrooper Helmet' copyright case
Image: Photo by myrrh ahn CC BY-NC-SA 2.0
In what has quickly become known as the case of the Stormtrooper helmet, the Supreme Court finally handed down its judgment in the Lucasfilm Limited v Ainsworth case yesterday. Cue numerous creative Star Wars headlines. The Supreme Court was asked to investigate two significant issues: firstly, whether the helmet could be classed as a sculpture for the purposes of the Copyright, Designs and Patents Act, and secondly whether claims of copyright infringement occurring outside of the European Union against persons living in England could be heard in an English court.  

The Force is strong with this one

Crucially, the Supreme Court held that the helmet was NOT a sculpture and therefore was not a work which was subject to section 4 of the CDPA. The judges instead found the helmet to be a mixture of costume and prop, given that they were functional items "in the process of production of the film" (SC ruling). Yes, the helmet was more unique and imaginative than, say, an army helmet from World War I, but essentially it still fulfilled a utilitarian purpose and was not therefore considered to be a sculpture.
This is very significant: if the helmet had qualified as a sculpture (and therefore an artistic work), Mr Ainsworth would have infringed Lucasfilm's copyright, and furthermore, the ruling could technically have applied to many other costume props in other films and theatre as well. At a time when rights clearance is already a murky and complex area, this would be the last thing that anyone would want.  Finally, this particular judgment teased out one of the lesser known defences under the CDPA: the section 51 defence which states

"It is not an infringement of any copyright in a design document...for anything other than an artistic work or a typeface to make an article to the design or to copy an article made to the design" (CDPA s.51)

If the helmet had been classed as a sculpture (read: artistic work), it would have infringed copyright in the drawing. However, because the helmet was not classed as a sculpture, Mr Ainsworth could invoke this defence under UK copyright law.

The Imperial Senate will no longer be of any concern to us

The other issue that was before the Supreme Court was one of justiciability. The Court upheld this part of the appeal based on developments in European law. As a result of this decision, cases involving foreign copyright (i.e. outside of the European Union) can be brought in English courts, as long as the claims of infringement are against persons resident in England. Could this open the floodgates to much more copyright litigation in the UK? The jury, as it were, is out on this one; some think it will, others reserve judgement.

It will be interesting to see the ripple effect of this aspect of the judgment, particularly with regards to the online environment which has rarely sat well with copyright law. If someone is successfully sued for copyright infringement in this way, it remains to be seen what sort of damages the claimant will be entitled to (for example, will they be high as in US cases, or lower as in EU cases). It also calls into question the recent extradition order for TVShack's Richard O'Dwyer; if the case for copyright infringement can now be heard in the UK, surely he is now entitled to a trial here? In any case, copyright is not going anywhere for the foreseeable future, and it is highly likely that we will see quite a few more infringement cases make their way to the UK courts.
Emily Goodhand (@copyrightgirl) is Copyright & Compliance Officer at the University of Reading.
Share this article











Comments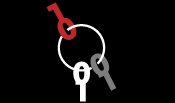 Latest Articles
Featured Article
Wendy M. Grossman responds to "loopy" statements made by Google Executive Chairman Eric Schmidt in regards to censorship and encryption.
ORGZine: the Digital Rights magazine written for and by Open Rights Group supporters and engaged experts expressing their personal views
People who have written us are: campaigners, inventors, legal professionals , artists, writers, curators and publishers, technology experts, volunteers, think tanks, MPs, journalists and ORG supporters.
ORG Events