Tweeting for justice
A judge's decision to allow journalists to tweet from the courtroom promotes the values of liberal democracy and justice, says Laura MacPhee
Image: CC-AT-SA Flickr: Nakeva (Nakeva Corothers)
WikiLeaks has been described as "holding a mirror to journalism" – some journalists have been threatened by this rival, fearing that by exposing secrets, WikiLeaks undermines the value of investigative journalism. But journalists have a lot to thank Julian Assange for; not only does his innovative work and colourful personal life provide a wealth of material for them, but the developing legal case against him is a continuing source of interest to the public.
Moreover, WikiLeaks has spawned an interest in developing new and creative ways for technology to aid journalism. A significant development is that journalists are now permitted to use Twitter to provide live coverage from the courtroom.
This has been quite roundly met with jubilation. Speed is a valuable commodity when it comes to news reporting – to remain competitive you must be able to produce a story before your opposition. Twitter facilitates this by allowing instantaneous reporting. This is particularly advantageous in an era where print media has all but been surpassed by online journalism. Digital newspapers can offer live coverage of events, as happened during the rescue of the Chilean miners. Tweeting from court will extend the range of stories which can be broadcast contemporaneously.
Twitter can be used to promote the values of liberal democracy. Indeed, press freedom is vital to pursuing such ends – allowing journalists to tweet judicial proceedings lends them greater transparency. The public can access information about the case as it progresses, which exposes the case to public scrutiny, and tends to encourage procedural propriety.
Open justice is a core feature of the British constitution, and simultaneous reporting can be used to further this. 
Twitter's CEO, Dick Costolo, stated that Twitter was designed to "connect people for a purpose" – features such as hashtags allow users easy access to a vast amount of information on any given topic; people can reach a wide—but targeted—audience, particularly with the benefit of retweeting; and users can contact a group who are likely to be interested in what they have to say. It's no surprise, then, that Twitter has become a popular tool for online marketing, as well as news reporting.   
Inevitably, the introduction of Twitter into judicial reporting has also attracted its critics, but, given proper administrative guidelines, their fears seem largely unfounded. The usual safeguards would apply to reporting via Twitter. There may be matters discussed in court which cannot be reported, especially where the information could threaten national security. Such cases would continue to be conducted privately, away from the gaze of the press. Journalists would not ordinarily be permitted to print such information, so the risk is made no greater by the introduction of Twitter.   
Certain quarters have expressed concerns about the distraction caused by electronic devices. The judge who allowed the use of Twitter has sought to limit this risk by restricting its use to only journalists – other members of the public do not enjoy the same freedom. Whilst this may be slightly problematic in implementation, is seems reasonable and should allay anxieties about distraction.
Owing to the exigency of the question at hand, Lord Justice Judge could offer only interim guidance. His edict took effect immediately, pending a full review of the issue. The reception, however, has been so positive that it seems likely that this review will confirm his decision.    
Laura MacPhee is recent graduate of Oxford University, where she read Jurisprudence. She researches copyright related issues for the Open Rights Group. 
Tags
Share this article











Comments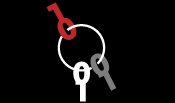 Latest Articles
Featured Article
Wendy M. Grossman responds to "loopy" statements made by Google Executive Chairman Eric Schmidt in regards to censorship and encryption.
ORGZine: the Digital Rights magazine written for and by Open Rights Group supporters and engaged experts expressing their personal views
People who have written us are: campaigners, inventors, legal professionals , artists, writers, curators and publishers, technology experts, volunteers, think tanks, MPs, journalists and ORG supporters.
ORG Events