Diving in to the absurd
Mobile blocking technologies overstep their 'boundaries'
Image: smartphone by BrookeElliot: CC BY-SA 2.0
Browsing the Internet gives you access to all kinds of knowledge, information and services. But it's hard to find access to the Internet that is not in some sense restricted, with certain content blocked or filtered. For example, access to the internet via mobile phones. UK Mobile operators, namely Vodafone, Orange, T-Mobile, 02, 3 and Virgin adhere to a joint Code of Practice for regulating new forms of content on mobile phones. This filtering technology was inbuilt to prevent individuals under the age of 18 from accessing adult-related and unmoderated content on websites.
These operators have bestowed on the Independent Mobile Classification Body (IMCB) the task of working out what kind of content that should include. This led to content such as gambling, chatrooms, dating, user generated content and material of a sexual nature being included in what is blocked.
Mobile operators automatically 'filter' the Internet on pay-as-you-go phones as they are unaware whether a minor is using the device and, as such, prohibit access to websites that supposedly 'fall' within these categories.

The problem is, lots of websites are unnecessarily censored, highlighting the inaccurate, inconvenient nature of the blocking. The fact that so many websites are incorrectly blocked under such a policy demonstrates the need for change.

We've been asking people to submit reports to the website blocked.org.uk to help us understand the 'over-blocking' problem. We'll be publishing the results soon.

We've written before that we discovered that the political advocacy site, La Quadrature du Net (LQDN) was for some time blocked on Orange (it was unblocked after the publicity generated by our blog). Lots of others have been blocked inappropriately.

But it is not just politically sensitive sites that are being blocked. Restaurants, personal blogs and art exhibition websites are also being filtered; showing that mobile Internet blocking can, through mistakes and misclassifications, catch the wrong sites.

As we've been receiving the reports, we've been thinking about some of the issues that this kind of filtering raises about free speech and access to information. We've split these concerns into two: problems for the site's themselves, and problems for the user.


Problems for the blocked websites:

1. Preventing access

The most obvious problem that mobile blocking technology poses to websites is the negative consequences for its readership or market. These restrictions could have significant effects for a site, be it a business or personal blog. If user traffic drops, particularly for businesses, then they may see lower advertising returns or sales. Website owners should be worried if mobile blocking is restricting potential customers' access to their sites.

2. Lack of transparency

We spoke to a customer service representative at one of the large mobile service providers, their response was, 'I have no idea to be honest', when asked how content is classified. Followed simply by 'if it is like that, it is like that'.

The problem is, the classification framework is vague, meaning it is not clear exactly who will fall foul of the filtering. Mobile operators say that any website containing adult related material and unmoderated content will be prohibited. However, there is no properly set criteria as to what actually counts as 'adult related' material. Is the mention of 'gambling' in a blog, of the mere use of the word 'chatroom' enough for the default filtering system to be engaged? UK mobile operators need to define the limits with which it imposes these restrictions. Many websites are incorrectly caught in the filter.

In fact, even customer service representatives seemed stumped when questioned on it. Needless to say, such measures where regulators and representatives are unknowledgeable as to the origins and framework in which it operates shows that it needs to be scrapped.

Furthermore, website owners are not told if their site is blocked, and not every mobile operators have provided means to check. O2's URL checker has hardly been promoted or publicised.


3. Implications for civil Liberties

Freedom of communication and expression must be protected in the digital arena. Whilst the Internet enables these fundamental rights to be fulfilled, blocking mechanisms that allow for the policing of the internet are a disproportionate infringement of these basic freedoms, for website producers and users, especially when implemented so poorly that it is not simple to opt out.

4. No universal measure to change classification systems

Once a website is classified as blockable by a filtering system it is hard for the website owner to extricate themselves from it. Whilst users can opt-out, the website itself cannot. There should be an easier 'unblock' mechanism on all network providers, so they are not held captive inappropriately.

In addition, there is no system in place to monitor and record incorrectly censored websites. Mobile operators should monitor the filtering against a random sample of websites, for example, and conduct user research to establish how well their systems are performing.


Problems for the user:

1. Inconvenience

Incorrect website blocking and barring causes great inconvenience. Whilst it is possible to remove the default filtering system on a specific handset the end user too often has to go through a lengthy procedure, with no simple explanation of what the filter is for. Often the customer service staff do not understand the systems and we have heard of users' difficulty in getting operators to turn off the filters.

2. 'Adult content' or parental controls?

To opt-out of filtering a user has to go through an age verification process (AVP) and provide personal information, often the disclosure of a credit card, address or driving license details to prove that they are 18 or over. It also often involves a one-off cost, (only later reimbursed) and potentially restarting the handset and deleting the cache memory.

Many find the process of requesting the ability to view what their service provider deems as 'adult material' extremely uncomfortable. It would be better if the systems were called 'parental controls', to avoid this kind of stigma and to better reflect the breadth of content covered.

3. Innovation, Freedom and Expression

It can seem as if the blocking mechanisms are skewed and in favour of an overcautious and overly powerful measure to 'protect' children to the unnecessary detriment of the ordinary Internet user.

The Internet is meant to be a medium allowing individuals to distribute and share cultural and creative material. This is to ensure freedom of communication to share ideas and knowledge whilst encouraging a platform for innovation. The Internet shouldn't be subject to these kind of clumsy infringements.

Most people would agree that there are legitimate reasons to manage young people's access to the Internet, and that child protection settings could be justified in this regard. However, sites are being blocked that contain no adult material, therefore no party is being protected only harmed, reducing the legitimacy of any mobile filtering systems.

To demonstrate the peculiar nature of website blocking, we thought it would be helpful to briefly discuss an incorrectly censored website which has been featured on our main ORG website - La Quadrature du Net. Not only is this example topical, but its also politically sensitive and ideal to show the ramifications of how these filtering systems effect the viability of websites.
La Quadrature du Net:

LQDN aims to influence both French and European legislature to aid the free circulation of knowledge by engaging in public policy debates that highlight the importance of freedom of expression, copyright, regulation of telecommunications and online privacy. Similar to Open Rights Group, LQDN is a non-profit organisation primarily funded by its supporters and substantially reliant upon volunteers to help raise the profile of the principles and rights the group aims to uphold.

LQDN is actively involved in numerous public policy debates to promote a better understanding of the ever changing legislative process amongst citizens. Through these campaigns, it hopes to encourage individuals to join in the fight to ensure that human rights and civil liberties continue to be upheld on a multimedia platform.

LQDN argues that it is impossible to police the free flow of information on the Internet in relation to free speech, innovation and copyright as such an endeavour infringes the founding principles of the Internet itself.

Ironically, LQDN has become a victim of the conflict that it is tirelessly campaigning against. This site was blocked on Orange for an indeterminate amount of time, until ORG raised the problem and Orange fixed the mistake.

Of course, LQDN contains no adult material of any kind. It is actually a tool for citizens to actively engage in the legislature and governmental decision making that effects them. It shouldn't be policed by any sort of child protection filtering system. Furthermore, in France, freedom of expression is formally protected in the countries constitution, which could pose a number of difficult legal questions as to why Orange had the site on a blocked list.

During our research we also found that Orange do not respond quickly to a need to amend their blocked list. A phone is either unblocked in its entirety or not at all - having a specific site made accessible is not really an option. This leaves few supporters of LQDN who are under 18 with few options. 

LQDN was later universally unblocked on all Orange pay-as-you-go mobile phones. But this followed publicity we generated. It is impractical and unrealistic to assume that ORG or the site operator should have to launch a small campaign in every instance of over-blocking. It should not have taken a national campaign to make Orange unblock this site. The solution is simple. Mobile networks need to develop more accurate content filters, and be more responsive to mistakes. Until this happens, we are afraid there will be many more instances of incorrect website blocks like LQDN.
Share this article











Comments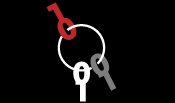 Latest Articles
Featured Article
Wendy M. Grossman responds to "loopy" statements made by Google Executive Chairman Eric Schmidt in regards to censorship and encryption.
ORGZine: the Digital Rights magazine written for and by Open Rights Group supporters and engaged experts expressing their personal views
People who have written us are: campaigners, inventors, legal professionals , artists, writers, curators and publishers, technology experts, volunteers, think tanks, MPs, journalists and ORG supporters.
ORG Events