Love virtually
It is estimated that more than 20 million people visit dating websites each month. How can we explain this surge in their popularity? Laura MacPhee offers a critical assessment of the benefits and drawbacks of online dating
Image: CC-AT Flickr: aeon (Felipe Venancio)
My instinctive scepticism about online dating is probably testament to the power of the entertainment industry. How many great love stories begin with the entry of one's vital statistics and credit card details into an online form? Jane Eyre probably wouldn't have looked twice at Rochester's profile. Then again, he would probably have had the wit to use Photoshop, merely deferring her disappointment.
What would have happened if Juliet had been able to exclude the House of Montague from her search results? She might have saved herself a lot of trouble. Perhaps there is something in this online dating lark after all.
There must be some reason why this is one industry which seems virtually recession-proof. In times of hardship we look for glimmers of optimism, and this seems to be what online dating companies offer. They proclaim that anyone can find love, and, drunk on this possibility, we all seem to have signed up.
It is hardly a new concept. The first personal ad appeared in the Manchester Weekly Journal in 1727. Admittedly it could have been better received. The "lonely spinster" involved spent the next four weeks in a lunatic asylum. Of course that wouldn't be possible today - we'd have a serious problem of overcrowding on our hands.  
Be that as it may, printed ads never enjoyed the same popularity as their digital progeny. The ease with which one can sign up to a dating website and "browse" potential suitors is undoubtedly an attraction. The promise of confidentiality seems to have erased much of the embarrassment users might feel about employing such services.
But what leads people to use them in the first place? Whatever happened to meeting potential partners at social events, or in the office? A banker friend of mine illuminated this point for me over brunch one day:
"Laura," he said, pouring syrup over his pancakes. "I simply don't have time to meet women. I am tempted to try one of these online dating agencies."
This is the plight of young professionals who have to work unseasonable hours to build their careers. If they are not already in relationships when they enter their careers, there are limited opportunities for embarking on them. This has prompted the rise of websites such as lovestruck.com and singlesolution.com.
I may be being naïve, but I felt that this suggested a more rudimentary difficulty. If he didn't have time to meet women, how did he propose to sustain a fulfilling relationship? I wasn't suggesting that he sacrifice our Sunday brunches together, but it did seem difficult to reconcile. As the old cliché runs, relationships (and fledgling relationships in particular) take work. Likewise, work takes work. He seemed to be a victim of the culture which declares that we can have it all, and if we don't, we have somehow failed. Dating websites seem to feed off such insecurities, and what a feast it is.
Niche dating websites are becoming increasingly popular. When one types "Dating websites" into Google, Instant inserts the word "for" afterwards. Whether you are a tennis enthusiast, a millionaire or an "ugly person", there is an online dating website for you. For the most part these seem harmless. Indeed it offers an efficient way of finding like-minded people, with whom one would presumably be more compatible. However, I was horrified to discover that one of Google's first suggestions is "dating websites for married people". It seems repugnant to operate a company whose aim is promote infidelity. Call me old fashioned.  
I imagine privacy is even more of a concern for such websites' philandering patrons than it is for other online daters. Privacy and security are two major issues. The internet is an open resource, and when we enter personal information onto the web, we do make ourselves vulnerable to misuse. Dating websites must publish their security and privacy policies, which prudent users would be advised to read. It is important to note such information as whether the company will share your information with other agencies. It is the responsibility of users to ensure that they feel comfortable with the amount of information they are providing. Most websites will allow you to create an account even if you have not completed every field, or included a photograph.
Another clear risk is the uncertainty inherent in the online community; there is no guaranteed way to verify information. This can be problematic when it comes to trivial things such as hair colour, or graver issues such as age. Most dating websites require that their users are over 18 to ensure everyone is a consenting adult; but it is easy to misuse nonetheless.
Furthermore, users have reported disenchantment where the published photograph does not resemble the person they actually meet. Ross Williams, the founder of Global Personals, has come up with an innovative solution to this – his website uses "a new thing…that takes a photo using a webcam and puts a time and date stamp on it." This should give users more confidence that what they see is what they will get.
The most serious threat is to personal safety. It is vitally important to remember that the other person is a stranger, however well acquainted one may feel. There are certain precautions which users ought to take, such as meeting in a public place, and telling a friend where they are going. Indeed, it would be wise to exercise such care when meeting up with someone you had only met once in person. With these safety nets in place, you can then get back to deciding whether you've chanced upon your soul mate.
Loath though I am to say it, online dating does seem to work. Yes, it seems sterile and mechanised. Yes it is devoid of the spontaneity of traditional romance. Nonetheless, we are never far away from hearing an online dating success story. Perhaps I am the odd one out here.
Will our generation's great love stories all begin on match.com? I suppose what ultimately matters is that everyone lives happily ever after. 
Laura MacPhee is recent graduate of Oxford University, where she read Jurisprudence. She researches copyright related issues for the Open Rights Group. 
Share this article











Comments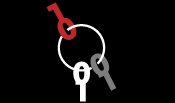 Latest Articles
Featured Article
Wendy M. Grossman responds to "loopy" statements made by Google Executive Chairman Eric Schmidt in regards to censorship and encryption.
ORGZine: the Digital Rights magazine written for and by Open Rights Group supporters and engaged experts expressing their personal views
People who have written us are: campaigners, inventors, legal professionals , artists, writers, curators and publishers, technology experts, volunteers, think tanks, MPs, journalists and ORG supporters.
ORG Events