Don't turn San Francisco into a police state!
A proposal from the San Francisco Entertainment Commission raises severe privacy concerns
Image: CC-AT Flickr: http2007
The city of San Francisco has a long history of political activism and cultural diversity, which could be in danger if the San Francisco Entertainment Commission has their way. The Electronic Frontier Foundation joined civil liberties and privacy groups in criticizing a proposal from the San Francisco Entertainment Commission that would require all venues with an occupancy of over 100 people to record the faces of all patrons and employees and scan their ID's for storage in a database which they must hand over to law enforcement on request.
If adopted, these rules would pose a grave threat to the rights of freedom of association, due process, and privacy in San Francisco.
Events with strong cultural, ideological, and political components are frequently held at venues that would be affected by these rules. Scanning the ID's of all attendees at an anti-war rally, a gay night club, or a fundraiser for a civil liberties organization would have a deeply chilling effect on speech. Participants might hesitate to attend such events if their attendance were noted, stored, and made available on request to government authorities.
This would transform the politically and culturally tolerant environment for which San Francisco is famous into a police state. We are deeply disappointed in the San Francisco Entertainment Commission for considering such troubling, authoritarian, and poorly thought-out rules.
The Commission should reject this attack on our most basic civil liberties. San Francisco cannot hope to remain a hub of cultural and political activity if we are stripped of our civil liberties the moment we walk through the door of a venue.
By Eva Galperi. This article originally appeared here and is licensed under CC-BY 3.0
Share this article











Comments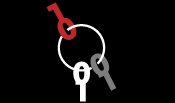 Latest Articles
Featured Article
Wendy M. Grossman responds to "loopy" statements made by Google Executive Chairman Eric Schmidt in regards to censorship and encryption.
ORGZine: the Digital Rights magazine written for and by Open Rights Group supporters and engaged experts expressing their personal views
People who have written us are: campaigners, inventors, legal professionals , artists, writers, curators and publishers, technology experts, volunteers, think tanks, MPs, journalists and ORG supporters.
ORG Events