God help us... the revolution runs on Windows!
Milena Popova laments the lack of open, free-to-use software endorsed by the Occupy LSX protest movement.
Image: By Loz Flowers @flickr.com on a CC BY-SA 2.0 licence
Last weekend, I found myself at a loose end in London for a couple of hours so thought I'd look in on Occupy LSX. I pottered about, had a few chats, helped put up some posters and headed over to the tech tent. I only had a brief chat with the guys there, but was dismayed to discover that most of their kit was running on Windows XP. The reason, they said, was that Windows was what most people were familiar with. They had one Ubuntu box which was currently not around, and were toying with the idea of maybe putting Linux Mint on a couple of the machines, but it wasn't a high priority. My jaw was on the floor.
But why should we care? A computer is a computer, regardless of what operating system it runs, and if it will get you on the Internet and enable you to do whatever it is you want to do with it - run your website, provide people with a live stream of what's going on, or update Twitter - then surely that's all that matters? Well, here are just a few good reasons why Windows and the revolution don't mix.
Security
Possible conspiracy theories aside, security is a major point of difference between proprietary software (and the Windows ecosystem in particular) and free (as in speech, not beer) software. It takes about 2.5 hours for a freshly-installed Windows 7 machine to get infected with all sorts of malware and spyware. Admittedly this assumes users who don't know what they're doing, but given the Occupation tech guys' main argument was that those were precisely the kinds of users they were serving, this is even more of a reason to run an operating system that doesn't come with malware guaranteed. Free software also offers better protection against deliberate backdoors and other vulnerabilities because the code can be audited by anyone. While not all of us may have the skills or desire to audit the code of every single application we use, enough people do so to ensure a robust, secure code base and rapid fixes for any vulnerabilities identified.
Values
Occupy LSX claims a "mission to create a more just society, address social and economic inequalities and fight for real democracy". In the 21st century, technology is an increasingly important driver of social change. The Occupy movement itself would not exist in the form it does without technology such as the internet. The internet enables us to reach out, speak out, participate in politics and society like never before. It can flatten the barriers of class, race, gender, sexuality, ability and any number of other diversity characteristics. Yet our access to technology is still often determined by our income. Last year, the Equality and Human Rights Commission found that:
Cost remains a significant barrier for some and it seems likely that the limits of market-driven provision in securing increased levels of access and use has been reached: the so-called final third of the population, within which age and socio-economic status are key drivers, looks likely to remain more digitally excluded. Those with incomes of over £40,000 are more than twice as likely to be online compared with those earning less than £12,000. 65% of those who are not online are in the D and E socio-economic groups.
Between Windows XP (released 2001) and Windows 7 (released 2009), the minimum processor requirements went from 233 MHz to 1 GHz, the RAM needed rose from 64MB to 1GB, and the required space on your hard drive quadrupled from somewhere around 4GB for XP and all its Service Packs to 16GB for the 32-bit version of Windows 7. While the price of the required hardware has dropped correspondingly, so that a computer meeting the Windows 7 requirements now is probably cheaper than a machine meeting the XP spec back in 2001, hardware can still represent a significant capital outlay that poorer households cannot afford. At the same time, older hardware in perfectly good working condition is being made obsolete by bloated software.
By using software made by people whose sole motivation isn't to shift more copies by piggy-backing on Moore's Law, you can extend the useful life of a piece of hardware by at least five if not ten years. A machine struggling to run Windows will happily run Linux and meet most of your end user needs for a good three to five years more; and once it no longer does, it can still perform useful functions as a low-end server in a cupboard somewhere for a while longer.
James Wallbank, founder of Sheffield-based open digital arts space Access Space, has for years known that the Zero-Dollar Laptop is out there. "[Access Space's] technology budget is zero", he says, "but somehow we have managed to build an advanced and reliable computer network that runs the very latest software. (Why doesn't everyone do this?)" Why indeed? Free software makes computing more sustainable as hardware remains in productive use for longer, and more financially accessible, allowing us to address social and economic inequalities in a constructive way.
Skills
Finally, Occupy LSX is clearly an organisation dedicated to educating and empowering people. Tent City University runs events ranging from highly theoretical lectures on international law, to radical poetry workshops and hands-on skills sessions like knitting and crochet. So why not equip people with the skills to use and run free software? There are flavours of Linux available these days which are as usable and intuitive as Windows or MacOS. Even better, there are supportive communities out there, online and off, that will help you get started, answer any questions you might have, and help you get unstuck if you do hit a problem. Introducing people to the world of free software would give them skills for life, make them less dependent on corporations life Apple and Microsoft, and enable them to access technology at a much lower cost. There are worse legacies I could think of.
Share this article











Comments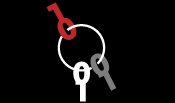 Latest Articles
Featured Article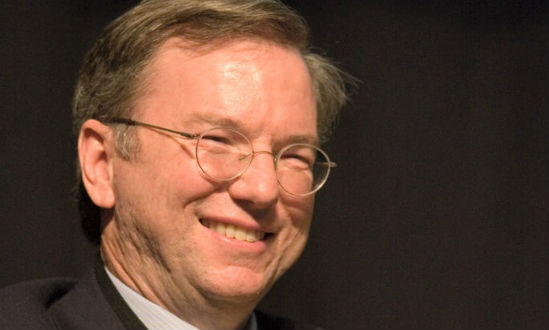 Wendy M. Grossman responds to "loopy" statements made by Google Executive Chairman Eric Schmidt in regards to censorship and encryption.
ORGZine: the Digital Rights magazine written for and by Open Rights Group supporters and engaged experts expressing their personal views
People who have written us are: campaigners, inventors, legal professionals , artists, writers, curators and publishers, technology experts, volunteers, think tanks, MPs, journalists and ORG supporters.
ORG Events