Talkin' 'bout a revolution
Hari Kunzru speaks to Iman Qureshi about political dissidence, information libertarianism, multiculturalism – and the truth about Twitter
Image: Jamie Diamond
It's no secret that Kunzru—a sometime tech journalist, editor and TV presenter—is an aficionado for all things shiny and tech-related. Having previously worked for Wired UK, an electronic arts programme on Sky TV, and Mute Magazine, and having been an ardent supporter of digital rights and freedoms, his own uses of technology as a writer, are extensive. This is a man who's in the know.
"I'm on the web" he states proudly, as if it is the defining factor of his identity. "I have a blog which has everything other than full-text novels." Indeed, his blog—which makes available all his short stories, journalism, and photographs—is lovingly tended to, while his twitter-feed is a cascade of chirrups.
Kunzru seems to relish this direct relationship with his readers, and although he sees great opportunity for creativity on the internet, he is also wary of its limitations. "There's the question of free distribution and how you actually carry on sustaining yourself as a writer in an era of infinite reproducibility" he cautions. "I suspect that in ten years time, the agent-editor-writer model may change slightly."
But sneering sceptics and non-believers of the blogosphere and twitter-verse should come to Kunzru for guidance. Twitter, particularly, which first started out as an experiment for him, has now become something of an addiction. 
"I can spend a lot of time far away from what I'm supposed to be doing, which is actually finishing a novel," he says, almost reminding himself of this fact. "There's a quality of attention that you need to write a novel that is certainly opposed to the constant bombardment of new information… but as long as I can steel myself to switch it off!" He adds, laughing, "A good friend of mine—a well known novelist—obviously wasn't dealing with it very well, so he took a craft knife to the internet connection!"
Much to my relief, Kunzru assures me that he's not quite reached that point of mania himself. Besides distraction, does Twitter have any other productive uses?
Nodding sincerely, he responds, "As input, it's the nearest thing I have to customising a newsfeed. As output – there have been two occasions that social media has helped me get something out there. I was contacted by Arundhati Roy—a crowd had just attacked her house in New Delhi—and she decided she wanted to make a statement, and for what ever reason, so didn't trust the mainstream news media. So I got that in my inbox, copied and pasted it into a blog post and tweeted about it. My poor old service provider – my website actually fell over because there was so much traffic on it."
The second instance was when Kunzru was in Turkey for the European Writers Parliament: "I was giving a key note speech which was quite a controversial one, because I was challenging the Turks on various laws which are used to penalise writers for defaming 'Turkishness'. But I could pretty much sit down from the platform, put it up on my blog, tweet about it, and people could get my version of things rather than a reporter's take. So I immediately had control of how something controversial and potentially damaging to me if it was reported in the wrong way, was actually presented in the media."
Kunzru confesses that one of his key influences was in the early 90s, when he met a group of people—scientists, artists, techies, activists—who came together to talk about network culture. "And how it had a potential for liberation, and had a potential for making another sort of culture" he details enthusiastically. "And there are people still working along those lines. Something like WikiLeaks that comes seemingly out of the blue into the mainstream discourse, actually has a huge background in open source, in the kind of libertarian hacker stuff that came from the West Coast in the 1980s."
It is in this way that Kunzru sees tremendous potential for political dissidence in technology. For him, the importance of information libertarianism cannot be overestimated. "I've been following people who are tweeting from the student demos, or like with the Assange trial – I was following people inside the courtroom." But of course, it's a two way street, as he astutely points out that the American State Department use social media as a tool for US foreign policy interests. In theory, he argues, it separates the US from places like China or Iran. But it doesn't always work that way. 
Although the internet enables pluralism, democracy, transparency and government accountability, it is—by no stretch of the imagination—utopian. There are powerful forces at play, which are also using technology to systematically dismantle many of our given rights and freedoms. As an active campaigner and Vice President of English PEN, Kunzru voices his concern about the deterioration of internet freedom: 
"If something disappears from the DNS, that is a serious censorship issue. We've seen that with WikiLeaks recently, online payment systems getting meshing into this. If you can't use PayPal and you can't use Visa because the State Department's phoned up your payment provider, is that censorship?" – a rhetorical question, of course. 
"I care about free speech, and there are a lot of different ways in which it's being eroded. It's not just the government – it's also corporate control. The ultimate arbiters in this information infrastructure are often corporations who have particular interests.
"We have an increasingly database state," he explains. "The collection of information, the sharing of information, and incredibly sophisticated networks of visual and data surveillance—we leave data trails all around us."
Kunzru is also deeply perturbed by the way in which authorities are exploiting technology. He cites the example of Forward Intelligence Teams (FIT) who collect information on protests mainly by photographing and videoing people. "And they're very, very unwilling to be photographed and videoed themselves," he states almost indignantly. "There'a a group called Fitwatch who tend to confront and photograph the people who are photographing protests – they're often arrested."
He elaborates on this point, arguing that there is not enough awareness about the potential dangers of such a condition. "Although in the US, civil rights have gone down the toilet in recent years, at least they have this tradition of the individual citizen having rights against the government." Kunzru suggests that these do not exist in Britain.
"The fact is," he highlights with a disturbing air of prescience, "we need to plan for all possible eventualities, and to plan for the eventuality that one day, there might be people in government who are not people of good will." 
At this point, I pick up on the fact that things seem to be going from bad to worse in our post-9/11 society. He is inclined to agree, using the example of public discourse about Muslims. "There are elements within European political culture which want to goad Muslims into taking offence and reacting in a certain way, so that they can point towards that reaction and say in some way that Islam is essentially primitive," he observes shrewdly. 
So do you think, I ask tentatively, that multiculturalism in Britain has failed?
"I've seen enormous changes—positive changes—as a result of the practice of multiculturalism: the systematic teaching of respect as a foundation for relationships between religious groups, ethnic groups and so on" he responds thoughtfully. "But what has happened more recently is that it has become more hollowed out – it's become an excuse for people to retreat into their own corners, people say, 'Well, I demand respect for my cultural practices, I have no respect for your cultural practices, and I certainly have no interest in blending.' This is contrary to the original notion that, out of this mutual respect would evolve a shared culture in which people would take the best of each other's practices and go forward."
Perhaps upon hearing the bleak negativity of his own words, he clarifies more promisingly, "And that's still something which I think is viable and valid, but I think that the idea of identity politics and the kind of cultural essentialism is having some negative effect." 
But how do we fix things?
Well – exactly, he agrees. "If we get rid of multiculturalism, my question would be, what would be put in its place? Because we don't want to go back to the notion of only one culture. I think at this point it would be quite useful to emphasise the things that people share across cultures – human rights is a good foundation for talking about that.
"And I think it's time we talked about class," he asserts, boldly. "This idea of  a 'classless society' is just wishful thinking which obscures the fact that, actually, there are huge social divisions in Britain." Kunzru calls for a political vocabulary which adequately addresses such issues – "In the kind of culture that's generally visible, we're oddly silent about them."
"In fact," he continues, "the more productive cultural current in Britain comes out of people who engage with technology..." So tech-culture is, once again, where the power lies, I point out, half joking. 
"Yes" he replies, seriously. "I think we need to make ordinary people aware about the possible consequences of a networked society... And now we're moving into a period in Britain of potentially quite extreme social confrontation, and these things are going to come to the fore." 
Kunzru says this with an spine-tingling level of gravity and self-assuredness. Perhaps what makes his words all the more pertinent are the series of protests and revolts taking place not just in the UK, but the world over. 
I'm willing to bet that twitter-sceptics reading this have temporarily lost their former sneer. I know I have. 
Iman Qureshi is a freelance journalist and currently editor of ORGZine. She tweets as @ImanQureshi.
Share this article











Comments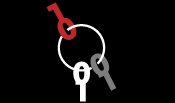 Latest Articles
Featured Article
Wendy M. Grossman responds to "loopy" statements made by Google Executive Chairman Eric Schmidt in regards to censorship and encryption.
ORGZine: the Digital Rights magazine written for and by Open Rights Group supporters and engaged experts expressing their personal views
People who have written us are: campaigners, inventors, legal professionals , artists, writers, curators and publishers, technology experts, volunteers, think tanks, MPs, journalists and ORG supporters.
ORG Events