The self-publishing revolution
Whilst the internet provides lots of creative opportunities for writers to engage with their readers, the suggestion that it will render the publishing industry redundant is nothing but an unfounded myth
Image: CC-AT Flickr: striatic
The standard unpublished writer's grievance goes: How do you get your work noticed in a world where publishers no longer accept unsolicited submissions? The website of one large publisher frankly states: "If you are seeking publication, it is recommended you appoint an agent to represent you". Another's offers the discouraging news that "research shows that less than 1% of unsolicited manuscripts sent to publishers achieve publication".
Onlookers might well blame the ruthless, profit-driven mentality of the publishing industry, which has no time for the talented artist searching for deserved recognition. But the reality is that the sheer quantity of manuscripts being offered up to the publishing 'gatekeepers' has made it impossible to sift out the gold alone. Enter, the literary agent – a preliminary arbiter in the separation of wheat from chaff.  Yet, agents themselves often only take on manuscripts upon recommendation.
Increasingly, further barriers are emerging between author and the longed-for dream of publication, in the (often costly) form of editing services and courses that prepare a manuscript for agency applications. Why? Because many agencies do not have the resources to hold an author's hand as they develop a project from initial spark to acceptable typescript – and why would they risk an unknown, unqualified writer when there is so much out there to choose from?
When faced with such discouragement, it is tempting for an author to look beyond tradition publishing routes. With the resources available for marketing and self-promotion online, and the rapid expansion of the e-book market, digital self-publication may start to seem like a simpler and more lucrative route.
Indeed, the award winning writer Hari Kunzru (published by Penguin's Hamish Hamilton imprint) stated, "one of the issues of being a writer published in a commercial publishing setting is that you don't have a great deal of control over how you're presented by the publisher". He added, "It's much nicer to have a direct relationship with your readers", predicting that in years to come, "the relationship built with readers directly, using the web, will be very important."
Author blogs and social media mean readers have direct access to authors they like to read; conversely, authors can present themselves exactly as they wish, rather than being subject to the control of publishers.
Chris Harrison, an author who has had great success with his Italian travel memoir, Head Over Heel (Nicholas Brealey Publishing), is also disillusioned with the role played by the publishing industry. Reflecting on his experiences, he observes, "History has proven publishers to be wrong, to be very wrong, and to be out of touch with what readers want".
Harrison cites the travel writer Stephen Clarke as an example of how to achieve success without a publisher: "A Year in the Merde was rejected by everyone to the point where he self-published. It did well on Amazon and through word of mouth, and now he's written five sequels all published by Black Swan".
The American master of business self-help books Stephen Covey demonstrated how lucrative self-publication could be in 2009, when he made the headlines by selling his e-books directly to Amazon, and bypassing the publisher of his hard copy books. Contrary to expectation, publication by a particular house does not necessarily mean an author must involve them in selling e-book versions – as long as the copyright in the arrangements are not owned by the publisher.
Many older contracts do not specifically assign or licence digital rights to the publishers – especially those that were made before the relevant technology had been invented. To their surprise and horror, Random House discovered this in 2001 upon losing a case put against Rosetta Books, who had published e-book versions of Random House's backlist without permission. Although there is an ongoing scrabble by publishers to update older contracts to include digital rights, many e-book opportunities are still available to willing and entrepreneurial authors.
So, it seems there are many reasons why authors should look after their own book projects in the digital marketplace. But the difficulty lies in actually attracting surfers to your website, subscribers to your blog, followers to your tweets, fans to your Facebook page, and—most importantly—how to convert these people into customers.
Achieving this still requires opportunity, expertise, and investment – whether it be time, money or both. Whilst authors like Kunzru, Clarke and Covey may have these resources, others might not be so well endowed. Established authors already have a fan base which simply needs to be cultivated. But the process of self-marketing is not as easy for new authors who are starting from scratch.
For many who are not confident or qualified enough to market themselves, the expertise of a publisher is invaluable. Many of these authors are relieved to pass over the responsibility of selling to other parties. Fiction writer and historian, Stella Tillyard, explained how she was "very, very interested in the quality of the work and the editorial process", but beyond that, was largely happy to let her publisher and agent deal with the logistics of publication and sales.
But is this not simply laziness on the part of authors who might otherwise retain more control, have a more genuine relationship with their readers, and earn more from their books? For some, perhaps. But, as Tillyard points out, "writers are very, very different". For the majority, collaboration with a publisher makes for a supportive relationship that facilitates imagination and creativity, and enables ideas to reach a larger audience.
New author, Mark Wernham, for instance, has developed an app called Machine 69 to accompany his novel-in-progress – the metaphysical adventure story Jefferson Greenspan Saves The Word? The app uses words and images to enhance 'standalone moments' in the text. Although it is available on his website, a presence on the Vintage Books blog will mean much greater exposure for Wernham.
Indeed, apps are a medium which have enormous potential for growth and development. Publishers, particularly of children's books, agree that app development is much more fruitful with author collaboration and the pooling of resources between author and publisher.
There is no doubt that for many authors, opportunities for connectivity, communication, project management, promotion and outsourcing presented by the internet will set them free from having to conform to a publisher's way of doing things; at a recent digital conference at City University London, Canadian publisher Bob Kasher referred to a "self-publishing revolution". However, he also pointed out that "disruptive technology is nothing new to the publishing industry". He spoke of how publishers must continue to develop as "enablers and also gatekeepers" in the dissemination of content. However close to a budding author's finger-tips the technology may be, there will always be a need to distinguish and market the content.
As online publication proliferates, this selection, validation and qualifying role will continue to add value to the efforts of those authors who have yet to make the contacts they need to reach their readership, as well as those who do not have the time, energy or inclination to market their own material in a crowded and ruthless commercial environment.
The publishing process may be evolving faster than ever, but the added value of traditional publishers means that we are not likely to see the fall of the Houses of Publishing just yet. 
Eleanor Wheeler read English at Cambridge University, and is currently studying for an MA in Publishing at City University London.
Share this article











Comments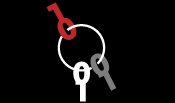 Latest Articles
Featured Article
Wendy M. Grossman responds to "loopy" statements made by Google Executive Chairman Eric Schmidt in regards to censorship and encryption.
ORGZine: the Digital Rights magazine written for and by Open Rights Group supporters and engaged experts expressing their personal views
People who have written us are: campaigners, inventors, legal professionals , artists, writers, curators and publishers, technology experts, volunteers, think tanks, MPs, journalists and ORG supporters.
ORG Events