A slippery slope towards censorship
Jag Bahra examines Governments' use of web blocking and the threat it poses to the open internet
Image: CC-AT-NC-SA Flickr: DeclanTM (Declan Jewell)
In the wake of the draconian and controversial Digital Economy Act (which remains standing after BT and Talk Talk's judicial review was dismissed this week) Ed Vaizey has unveiled plans for what has quickly been dubbed the 'Great Firewall of Britain'. The Minister for Culture, Communications and Creative Industries is now considering robust and streamlined measures for web blocking - in order to curb online copyright infringement.
This poses a significant threat to the open internet. Worryingly, consumer interest groups such as ORG have so far been shut out of all discussion and consultation. It seems that once again the Government are allowing policy to be heavily (if not totally) influenced by corporate rights owners such as the BPI.
But is there anything new to this approach? In the last decade web blocking regimes have been springing up all over the world. Most commonly, they are introduced in order to stop the spreading of child pornography. Such content is clearly morally reprehensible and this sort of crime must be stopped. Preventing access to child pornography is surely the first step in working towards the primary objectives of protecting children from abuse, and bringing those responsible to justice.
Whether on a voluntary or mandatory basis, all blocking regimes seem to have the same key features and therefore present the same fundamental problems. Accused sites are placed on a secret blacklist. The list is secret and therefore the criteria for being placed on the list are not made clear. Decisions cannot be appealed and are unaccountable -being made by the police or specialist bodies.
The Courts are bypassed, completely sidestepping judicial oversight. The police exercise a judicial role, and the State decides what its citizens can and cannot see. ISPs are forced to police the internet - something which they have neither the ability nor the authority to do. Furthermore, blocking actually does nothing for the overall objective of child protection. Once websites are blocked, very little action is taken to remove the content from the internet at the source. The offending content is left online, doing nothing to assist law enforcement agencies in their efforts to apprehend the criminals.
Web blocking is criticised as a cosmetic measure, which gives the impression that action is being taken when in fact it is ineffective. DNS Blocking (the technique used to facilitate such a regime) merely creates the illusion that the content is inaccessible when in reality it continues to exist in cyberspace. Crucially, DNS blocking can easily be circumvented using a secure connection or proxy server - technologies that are readily available to any internet user.
Blocking actually provides an early warning to would-be criminals, giving them the opportunity to take steps in order to evade being caught, thereby making the job of the police even harder. Clearly this is completely counter-productive.
In any case, the majority of child pornography is currently spread via private chat rooms and peer-to-peer networks rather than publicly accessible websites. Web blocking does nothing to address these more sophisticated methods.
Removal of illicit content at its source is a far more effective measure than blocking, and the only real way to guarantee that no one will be able to access the content. Often when sites are blocked no further action is taken to have them properly removed or to bring offenders to justice.
In 2009 AK Zensur - a working group opposed to the German Government's mandatory blocking scheme - carried out an investigation into the effectiveness of blocking as a tool against child pornography. They found that, of the 167 blocked internet domains sampled, only 3 actually contained child porn. Two of those three sites had been already blocked in Denmark, Sweden, Norway and Finland for up to two years and were therefore widely known to contain the illegal content.
Furthermore, two of the offending pages were taken down just half an hour after notification emails were sent to the hosts. Of the remaining blocked websites, up to half of them had been removed but the domains continued to be blocked. The investigation provided stark evidence that removal at the source was a practical and effective solution and that blocking was being used as a cover-up measure. The German blocking law was the subject of public outcry and political opinions were fiercely divided. Finally, last month it was announced that the law would be repealed.
The studies by AK Zensur and others also reveal the obviously high potential for collateral damage, meaning that innocent websites that contain no unlawful material may find themselves blocked. This could result in financial loss for the website owner and/or severe damage to reputation if a website is falsely implicated in illegal content.
In 2006 internet activist Matti Nikki set up lapsiporno.info (translatesas childporn.info) and leaked the Finnish blacklist so that people could see for themselves how flawed the system was. It was revealed that of the 1700 blocked sites surveyed, a mere 9 contained child pornography. The overwhelming majority were either legal porn sites or had nothing to do with pornography (including numerous child modelling agencies, a doll factory and a hearing aid manufacturer). A leak of the Danish list in 2008 revealed similar findings.
Thankfully some progress is being made. As already mentioned, German censorship was halted and it was recently announced that the law will be scrapped. Since 2006, Dutch ISPs participated in voluntary blocking but recently announced that, after finding it is an ineffective measure against child porn, will not continue to do so. A particularly draconian regime was proposed by the Australian Labor Party in 2007, in which a two-tier system of blocking of 'Reserved Classification' and other adult content would be imposed, however this is currently in legislative limbo and due to lack of political consensus it is thought unlikely to come to fruition.
Proposals for runaway mandatory EU-wide blocking were also tamed by the European LIBE Committee, whose amendments to the Council Framework Decision on combating the sexual abuse, sexual exploitation of children and child pornography shifted the emphasis to removal of unlawful content at the source, rather than superficial and ineffective blocking.
So what about copyright infringement? Are we likely to see mass web blocking being wielded as a weapon against filesharing and piracy in the UK? In many respects the issues are identical to those in the context of child pornography. Secret blacklists which lack transparency and accountability. No redress or right of appeal for those who are wrongly blocked. A disregard for due process. Not to mention the enormous implications for free speech that arise when what we can and cannot access is dictated to the Government by corporate interests.
So far, battles have been fought in the Courts and no truly 'voluntary' agreements have been entered into. The opinions of the Courts appear to be divided. In 2008 the IFPI successfully sued the Danish ISP Tele2 for refusing to block access to The Pirate Bay. This ruling was upheld by the Danish Supreme Court. A similar case was brought in Italy- lawyers for the defendants successfully appealed on thegrounds of the E-Commerce Directive but this was overturned by the Supreme Court.
In Ireland a case was brought in which the Irish Recorded Music Association (IRMA) claimed ISPs were secondarily liable for the infringement of copyright being committed by subscribers on its network. The Court rejected this claim but the Judge appeared sympathetic, stating that injunctive relief against piracy would be 'merited on the facts'.
In 2010 Dutch anti-piracy group BREIN went to Court attempting to force ISPs to block the Pirate Bay. In a refreshingly balanced judgment the Court rejected the claim, on the grounds that a block would only be justified if it could be proved that the majority of subscribers were engaged in copyright infringement. As there was no such evidence, the Court would not compel ISPs to block access.
Interestingly the Pirate Bay reported that, due to the media attention surrounding the case, they had observed a 12% increase in Danish traffic after the block was put in place in 2008. They also observed no significant difference in traffic from Tele2 users, showing that blocking had in fact done nothing to reduce copyright infringement occurring via the site.
All the evidence shows that, just as with child pornography, blocking will not actually prevent access to the content. What it will do is inevitably block websites that have broken no laws, restrict access to information and hinder free speech.
To be absolutely clear, nobody is suggesting that child pornography should be protected by freedom of expression. But this is an issue that should be dealt with properly. Entrenching a system with such inevitable scope for mission creep is clearly cause for concern. First child pornography, then copyright infringement, what next? Political dissent? If we continue to widen the remit for web blocking we will soon find ourselves with a heavily regulated and censored internet. Do we really want to end up like China, North Korea, or Turkey?
It is of paramount importance that our fundamental rights are not compromised simply for the sake of a shambolic method of preventing access to illicit content - that won't work anyway. I urge you to write to your MP today and express your concerns.
Jag Bahra is a Law graduate, civil liberties and copyleft enthusiast
Share this article











Comments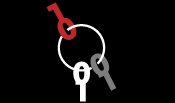 Latest Articles
Featured Article
Wendy M. Grossman responds to "loopy" statements made by Google Executive Chairman Eric Schmidt in regards to censorship and encryption.
ORGZine: the Digital Rights magazine written for and by Open Rights Group supporters and engaged experts expressing their personal views
People who have written us are: campaigners, inventors, legal professionals , artists, writers, curators and publishers, technology experts, volunteers, think tanks, MPs, journalists and ORG supporters.
ORG Events