Copyright by the book - a step-by-step guide to killing the economy
Milena Popova explains what happens when you play by the copyright rules
Image: Writers Block. By Jonno Witts @Flickr [CC BY-NC 2.0 licence]
I recently gave a talk on the economics of copyright, and why content is a public good. I'm not big on seven-level nested bullet points but I did want some visual aids for my audience so I set out to create a slide deck. Let me be perfectly, crystal clear here: I'm talking about a one-hour talk on a topic that I was intimately familiar with, not writing new material from scratch; I'm talking about 16 slides, 13 of which had any actual content. This should not have taken more than two hours. 12 working hours later...

The reason I took nearly an hour for every slide was that - since I was talking about copyright - I thought I should at least try and do this by the book. That meant that every image I used had to fulfil one of three conditions:

- I had to own the copyright;
- the image had to be either in the public domain or licensed under an appropriate Creative Commons license;
- or I had to get permission from the rights holder.
Additionally, every image had to be properly credited.
So what effect did "copyright by the book" have on my output and productivity? I've already stated the obvious: the whole exercise took about six times as long as it had any right to. Finding appropriate images to support what I was saying was suddenly not a simple matter of a Google search - I had to restricte my sources to those I could be certain would meet the above criteria. Flickr's CC search functionality helped, and so did the Creative Commons website's search; the Wikimedia Commons was an invaluable resource. But even with those, just appropriately crediting the 16 or so images took hours.

Next were the images I had to get permission for. I cheated slightly here, in that I only approached people I was reasonably certain would grant permission in the first place, and whom I could approach easily (generally through the magic of Twitter). Even with that slight workaround it wasn't until the day of the talk that I had confirmed permission for all images, so I had to line up back-ups or risk not having an image or using one I didn't have the rights to. A final cheat was used when I declared a screen capture from an anti-piracy video to be under the "fair dealing exception for criticism/review purposes" as I was criticising the video in question.

Perhaps the most unpleasant impact of doing copyright by the book was that I felt restricted in what I could and couldn't say or display. When referring to popular television shows, for instance, I couldn't use an image from the show and had to find a workaround. This, of course, had an impact on the quality of my work, so that I found myself faced with a choice between breaking the law or not producing the best possible work I could.

Personally, I was mildly inconvenienced by my "copyright by the book" adventures. There are, however, wider implications here. Go into any office in the UK, sit in any meeting, go to any industry conference, and you will find hundreds of thousands of media files (images, music, videos) used without permission. They're the soundtrack to your motivational video, the image you use to illustrate a point in a presentation, or the Dilbert cartoon you email to your team on a Friday afternoon. They are the things that make death by PowerPoint slightly less... well, deadly. And yet, did you know that to license a single Dilbert strip for a one-time use in a presentation (and that means no sneakily making the slides available to your colleagues afterwards!), you'd have to fork out US$85 at a minimum? That includes a t $10 "handling charge" by Universal Unlick Reprints and  discounts the fact that navigating Scott Adams' licensing system will take you a good half hour. If you don't believe me that this sort of thing happens in every single office, you only need to browse BoingBoing to find that even copyright trolls use unlicensed content for fun and profit.

If tomorrow we all turned up for work and suddenly started doing copyright by the book, the economy would grind to a halt. The output of pretty much anyone with a desk job would be halved, the rest of their time spent trying to work out who owned the copyright on something they wanted to use, trying to license content or trying to work out what they should use instead.

The Intellectual Property Office is currently running a consultation on the changes to UK copyright law proposed in the Hargreaves Review. If you believe that the current copyright system is neither effective nor sustainable, you should think about responding. If you need a starting point, Glyn Moody's responses will do as a good a job as any.
Tags
Share this article











Comments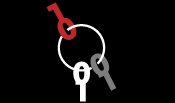 Latest Articles
Featured Article
Wendy M. Grossman responds to "loopy" statements made by Google Executive Chairman Eric Schmidt in regards to censorship and encryption.
ORGZine: the Digital Rights magazine written for and by Open Rights Group supporters and engaged experts expressing their personal views
People who have written us are: campaigners, inventors, legal professionals , artists, writers, curators and publishers, technology experts, volunteers, think tanks, MPs, journalists and ORG supporters.
ORG Events