Feature Interview: Stephanie de Vanssay on Social Media and Schools
Teacher and web 2.0 advocate, Stephanie de Vanssay has agreed to give an interview for ORGZine.She talks about her projects:integrating the web into the French education system and raising awareness on the benefits of the web 2.0 for children's learning process.
Image: CC BC-NC ToGa Wanderings
Professor Stephanie de Vanssay, e.l@b vice president and active member of the teachers' union in France, has been campaigning to integrate the internet into the French school system. She answered questions to ORGZine editor, Tamara Kinja Nyakabasa, and elaborated on her projects, objectives and challenges.
Kinja: If you had to describe in a few words what "Ecole de demain" (School of tomorrow) is all about, what would you say?
"Ecole de demain" is a blog that is trying to provide a platform for debate and reflexion for what our union, the SE-Unsa, wishes in terms of a better and more efficient school of tomorrow. In this context, new technologies have their place with students so that they can utilise them, but also so that new technologies can help them be more active in their learning process.
Added to that, I campaign for an association, e.l@b (Laboratoire. Education. Numerique), which encourages building relations between schools and the digital society in order to educate citizens of the 21st century.
Kinja: What motivated you to engage in this cause?
I've worked several years with students in difficulty and I observed that posting on the internet, gathering comments and exchanging with real readers is at the same time accessible, motivating, demanding and very educating. It would be a real pity not to use it.
Kinja: What are the obstacles you have encountered to this day?
There are a lot of obstacles, but contrary to what most people think, they are more of a societal nature than technical. In France, schools are ill equipped, but we most of all have mentalities to change. A lot of teachers and parents think that the internet is mostly dangerous, that screens are bad and all of this doesn't have its place in the school environment…
Kinja: What do you do to overcome these obstacles?
There is a lot of explanatory work to do: explaining the positive aspects the internet can bring, convincing that using it is a learning process and that it's by using it at school under the supervision of professors in a teaching environment that children will be able to use it properly, and will learn to avoid certain dangers.
Kinja: Why in your opinion it is important to integrate the web 2.0/social networking sites in the actual education system?
We have to prepare our students to tomorrow's world. We have to teach them to learn, to understand these tools, to know their possibilities and also their limits…
Just like you won't overnight let a child cross the road by himself, he needs to be with someone in the web 2.0 and social networking platforms. The school can't let all this responsibility fall on the families and has to play its part. Especially since we know that the gap today between the wealthy and less fortunate is more and more existent in terms of usage and in terms of equipment. Therefore, if our School wants to be democratic, it has to work on that level as well.
Kinja: Your introductory report makes reference to Twittclasses for student as young as in pre-school. Could you tell us more about it?
I think that if supervised by a vigilant teacher, even young children can make their first steps on social media and ask themselves what can be posted on it or not. Of course, we are talking about a class account controlled by the teacher. Furthermore, the bond created between what happens in class and parents is very interesting. Other teachers prefer creating a class blog to achieve this bond between the school and the family, who also encourages students to relate what they do in class.
Kinja: How do you think students benefit from the integration of Twitter in their day-to-day school activities?
Twitter allows writing short texts (so accessible to all) in a real objective of communication and with access to the outside world. Students, having real interlocutors, are then more attentive with their grammar and spelling so that they can be understood clearly. Some classes use Twitter to share their short stories, to conduct projects by questioning experts, to exchange riddles and enigmas between classes, to play chess or even to exchange geometrical construction programs…
There are several possible projects, and all of them demand a lot reading, writing and comprehension. Added to that, there is also the possibility to educate students about social media by asking them to question what can be posted, the reliability of some information, contacts they can accept or not…
Kinja: What do you say to parents and/or official authorities that worry about this new educating tool; concerning children security (on the web), their focus in class or the place of the teacher in this new system?
It's all about trusting the teacher, often parents are reassured as soon as the teacher has explained to them the project with its pedagogic objectives of educating about the media. When it comes to official authorities, it is sometimes more difficult with eventual problems or unawareness. We then have to write very serious proposals drawing a lot on past experiences and on official texts, which recommend working with the Technology of Information and Communication for Education (TICE).
It has to be said that it is not about classes where student are on the computer screen all the time (we are far from that), messages are written on paper first after some discussion, especially in primary school classes. There are no reasons for students to be less attentive in class; on the contrary they are more active. Concerning teachers, their role has evolved; they are no longer THE absolute holder of all knowledge, they are more like mediators between accessible knowledge and students. The teacher accompanies in the search, the questioning and the validation by letting children experience.
Kinja: What would be your advice to teachers who wish to start using social media in their classes?
Simply to discuss and exchange with colleagues who are already doing it. It is easy to find them on the web, their experience is crucial to define a project and mutual help and reflexion are very present on social networking sites and blogs.
Kinja: Is there anything you'd like to add?
To conclude, I would say that introducing web2 to schools is an excellent way to approach the challenge of renewing the education system by integrating a degree of uncertainty as recommended Edgar Morin.
Learn more about Stephanie de Vanssay's work and objectives on her Twitter, blog, and union blog.
Share this article











Comments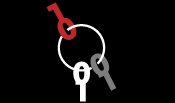 Latest Articles
Featured Article
Wendy M. Grossman responds to "loopy" statements made by Google Executive Chairman Eric Schmidt in regards to censorship and encryption.
ORGZine: the Digital Rights magazine written for and by Open Rights Group supporters and engaged experts expressing their personal views
People who have written us are: campaigners, inventors, legal professionals , artists, writers, curators and publishers, technology experts, volunteers, think tanks, MPs, journalists and ORG supporters.
ORG Events