The OrgCon Times
Excited about OrgCon? We are! Here's the low down on the programme of speakers and debates:
Image:
Cory Doctorow: The coming war on general purpose computing: The copyright wars were only the first level (10am Old Cinema)
Cory is an award-winning science fiction author and journalist, he is the co-editor of of Boing Boing and co-founder of Open Rights Group, he is also the former European Director of the Electronic Frontier Foundation. Cory has published some of his novels under a Creative Commons license and believes that copyright laws should be liberalised to allow sharing of digital media. After all the speeches on copyright he now addresses the coming war on general purpose computing, which he believes will be even more of an affront to technology use than the copyright 'skirmish.' Very excited to hear this talk.
Wendy Seltzer: SOPA/PIPA : How we won (11.10 am Old Cinema)
Wendy is a fellow at Yale Law School, she is the founder of Chilling Effects and she is on the Board of Directors at the TOR Project. Chilling Effects was a project aimed at studying and combating the ungrounded legal threats that chill activity on the internet (http://wendy.seltzer.org) earlier this year Wendy Seltzer and like-minded people in the US successfully campaigned and stopped laws SOPA and PIPA getting passed in the US.
Discussion: Should Digital Archives be open? (11:10 Room 2)
Debate with: Sam Leon; Nick Poole, Chief Executive at the Collections Trust and Ben White, Head of Intellectual Property, British Library. Is access to information a priviledge or a right?
Have warrant will extradite: Copyright Cops go international(11.10 Room 3)
Graham Smith is a partner at Bird and Bird and author of 'Internet Law and Regulation' which has been described as a 'bible' for internet law. We are excited to hear Graham's talk on the issue of extradition and the international nature of copyright law as this is such a complicated issue and it is critical for internet users understanding.
Communications Bill 1: Copyright Enforcement (12:10 Old Cinema) Theo Bertram, UK Policy Manager, Google; Jeff Lynn, Chairman of Coadec; Bill Thompson, technology critic. A further more detailed look at the complex Communications Bill.
Stop Government Snooping: Why CCDP is a bad idea (12:10 Room 1)
Gus Hosein and Eric King from Privacy International speak on the fight against survellience and privacy invasion.  
Open Data: economic asset or key ingredient for modern democracy? Debate(12:10 Room 3)
Heather Brooke; Tim Davies; Chris Taggart, Open Corporates; Rufus Pollock, Director, OFKN. Very interesting debate on data access and ownership, I'm interested to see where this may head in the future. 
How secure is the anonymisation of public data? (2pm old cinema)
Professor Ross Anderson is a Cambridge Professor of Security engineering. A controversial prof, Ross Anderson has done a lot of public policy work on digital rights issues such as privacy, ID cards and internet censorship. He chairs the Foundation for Information Policy Research.
Communications Bill 2: Censorship or Child Protection? Debate (2pm Room 1)
Professor Sonia Livingstone, Head of the Department of Media and Communications, LSE; Naureen Khan, NSPCC; Lucio Godoy, Head of Digital Engagement, O2; Tim Davies, independent consultant focused on civic engagement and social technology; Martin Brown (chair). This fascinating legal area on the line between protection and censorship will be debated here by experts.
Hargreaves: Where next for copyright reform? (2pm Room 2)
Professor Charlotte Waelde, Head of Law School, University of Exeter; Emily Goodhand (@copyrightgirl), University of Reading; Saskia Wazkel, Consumer Focus; Becky Hogge (chair, former exec. director of Open Rights, and author of barefoot in to cyberspace). Experts discuss the hopes for the future of copyright reform. 
Defeating ACTA (3pm Room 1)
Jeremie Zimmerman from La Quadrature du Net and  Erik Hjalmar Josefsson, advisor to the Greens/EFA group in the European Parliament on Internet Policy. La Quadrature du Net translates to 'Squaring the Net' and they are a French digital rights group at the forefront of the anti-ACTA campaign. Get ready for some for European policy debate!
Open Hardware Licensing (3pm Room 2)
Training for E-counting (3pm Room 3) Jim Killock: Open Rights Executive Director gives a workshop.
Lobbying against the Comms Bill (3pm Room 4)  Workshop given by Truth2Power. 
People not Profiles: Do not Track and Data Protection (3.45pm Old Cinema)
Tom Lowenthal from the Mozilla Foundation and Lillian Edwards will speak on the options we have when protecting our information online, and how effective they are. 
How to start an ORG group in you local area (3.45pm Room 2) Open Rights Group goes national! (or even international)
The US legal approach to intermediary liability for user generated content (3.45pm Room 3)
Cathy Gellis, US Lawyer and blogger talks us through this complicated area of law. 
Lobbying against the Comms Bill (3.45pm Room 4) Workshop 2!
Recognising the fight we're in: A plea for some realism about IP activism (5pm, Old Cinema)
Lawrence Lessig: We are very excited to hear Lawrence Lessig's talk, Lessig is the Roy L. Furman Professor of Law at Harvard Law School and director of the Edmond J. Safra Center for ethics at Harvard University. He is the author of five books on the subject of copyright and technology: Remix, Code V2, The Future of Ideas, and, Code and Other Laws of Cyberspace. Lessig has played a formative role in digital rights activism and many activists, fans and curious onlookers will be keen to hear what shapes his thinking. 
Share this article











Comments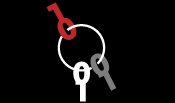 Latest Articles
Featured Article
Wendy M. Grossman responds to "loopy" statements made by Google Executive Chairman Eric Schmidt in regards to censorship and encryption.
ORGZine: the Digital Rights magazine written for and by Open Rights Group supporters and engaged experts expressing their personal views
People who have written us are: campaigners, inventors, legal professionals , artists, writers, curators and publishers, technology experts, volunteers, think tanks, MPs, journalists and ORG supporters.
ORG Events