Porn Summit Threatens Britain
Simon Phipps critiques the government's proposals on how to best deal with the issue of child pornography on the internet
Image: Internet Open by Blaise Alleyne
The government clearly wishes to be seen to be doing something about the issues of children viewing pornography and of child pornography. To this end they have called a summit, to be chaired by Culture Secretary Maria Miller and attended by major Internet service providers including BT, EE, Facebook, Google, Microsoft, O2, Sky, TalkTalk, Three, Twitter, Virgin Media, Vodafone and Yahoo! Miller will aim to promote her view that "widespread public concern has made it clear that the industry must take action" and likely push for the Prime Minister's stated objective to "put the heat on" ISP's to prioritise the filtering and blocking of obscene and indecent material.
I'm sure you've seen some of the holes in this approach already. There are several glaringly obvious flaws with the very premise of this summit. Which is why I'm confident in stating that any solution devised by a summit built on this foundation is bound to harm the internet along with the freedom of its users.
First of all, if the summit is intended to regulate content, why has Mrs Miller invited only ISPs? That's like only inviting postmen to a summit about hate mail. Yes, some of these companies have attempted to make concessions to the government's approach by posting warning messages when certain sites are accessed or looking into filtering options, but they are making these ineffective gestures merely to assuage government zealotry. Something must be done. This is something. Therefore let's do it.
They are unable to make a real contribution without infringing heavily on the rights and freedoms of other internet users because they are not the group responsible for the offending material. This is a fact to which politicians on both sides of the aisle seem to be impervious. No matter how the ISPs try to explain the logical holes in the argument, Miller and her ilk continue to assert that ISPs should be held responsible for the content they carry.
I called filtering an "ineffective gesture" in the previous paragraph and that's exactly what it is. Porn filters are impossible because porn is subjective and filters are absolute. Demanding porn filters be imposed an all ISP customers is to demand use of a technology that randomly blocks arbitrary content or, worse, imposes the selective view of unaccountable individuals. Despite the trust placed by politicians in filtering systems like those used by the various mobile carriers. It's clear that filters do not and cannot work.
Just this week, Open Rights Group has published details of ridiculous failures of filtering by the major providers. When Maria Miller talks about "filtering", it's these failures she wants to see applied by default to every internet connection in Britain. Worse, since these systems are all managed by private companies and imposed by private companies, there's no oversight and no recourse for their customers. Getting a false block removed is almost impossible. Since every connection will have them, even switching providers is no remedy.
The meeting demonstrates clearly that the government has no clue what the internet does or how important it is to society. They appear to model it as a TV system, with regulated providers sourcing material for passive viewers. This overlooks its main value to society as a global nervous system in which contribution of content is as universal as its consumption. Legislators are still trapped by special-interest pleading over selected uses of the internet as a one-way channel for content, and as a consequence are contemplating laws that would utterly cripple that nervous system.
Their solutions all assume the providers select the content and can be instructed to do it differently. We're all well aware that this is not the case, and that attempts to make it so will cause orders of magnitude more harm than they prevent. Long ago we decided the solution to hate mail was not to make the postman responsible for it. Why are today's politicians insisting on the equivalent approach for the internet?
Follow Simon as @webmink on Twitter and Identi.Ca and also on Google+
Tags
Share this article











Comments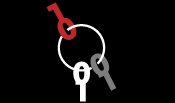 Latest Articles
Featured Article
Wendy M. Grossman responds to "loopy" statements made by Google Executive Chairman Eric Schmidt in regards to censorship and encryption.
ORGZine: the Digital Rights magazine written for and by Open Rights Group supporters and engaged experts expressing their personal views
People who have written us are: campaigners, inventors, legal professionals , artists, writers, curators and publishers, technology experts, volunteers, think tanks, MPs, journalists and ORG supporters.
ORG Events