SilenceBreaker Media: recycling computers for disadvantaged communities
SilenceBreaker Media are developing a community focused multimedia hub to connect, inform and empower people via public access to technology. Jane Watkinson and Jay Baker talk about the debates thrown up by the discussion of net neutrality.
Image: CC BY NC SA 2.0 Flickr: Peter Patau
SilenceBreaker Media aim to reduce waste by collecting and rebuilding used computers for the benefit of disadvantaged communities – providing them with low-cost, ethical computers and training for them to get online, and get communicating using multimedia.
Key to achieving this is our adherence to the principles of net neutrality that are endemic within our projects and activities. Specifically, our unique focus is on the unequal supply of computer resources and teaching of relevant information and communications technology (ICT) skills in order to access and use the internet in the first place and how such supply does not match demand, especially in disadvantaged communities. Our projects involve participants learning how to physically rebuild a computer and install open source software, alongside gaining computer/internet related skills that participants can utilise to access the ever-increasing range of services and information computers and the internet provide.
Web 2.0, in particular, has connected communities and mobilised movements through sharing, cooperation, collaboration, and collectivism – something Tim Berners-Lee, the creator of the World Wide Web, himself says was the whole point of the web in the first place. Social media has helped bring people together, transcending sex, race, class, and nationality, to exchange information – information that has been relatively free, open and easily accessible. But this is under threat.
The issue of net neutrality connects to wider debates regarding property rights and related socio-economic relations. Private property rights have been essential to capitalist development and accumulation. Given the growing importance of the internet and its potential for spreading democratic rights and free speech, the internet is increasingly being treated like another form of private property and a 'rightful' commodity of businesses and multinational organisations (e.g. Comcast), alongside some governments (e.g. 'Arab Spring') and intergovernmental organisations (e.g. ITU).
Often such parties see net neutrality as undermining free-market principles of efficiency and believe that net neutrality regulation – ensuring equality and non-discrimination of use – somehow undermines internet freedom. We can see from the recent ballooning of unemployment, debt, credit and asset bubbles alongside the increasing intensification and size of financial crashes and bailouts that the neoliberal model of 'self-sustainable' markets, privatisation and 'trickle-down' economics, this anti-net neutrality argument is based on, is facing a serious legitimacy crisis.
Thus, as with many things, the internet is under constant barrage of commercialisation and consumerist individualism. While net neutrality has become the key battle of the internet territory, social media has, too, been permeated and polluted by a culture dominated by monolithic multinational media corporations and as a result has often regressed into self-absorption, narcissism, and individualism, with profiles and status updates reduced to marketing campaigns for the individual wanting to look their best and have lots of 'friends'.
While this is not a problem exclusive to the internet, what perhaps might be is the open source movement, which is also being pummelled by right-wing libertarians perceiving free software not as opportunity for people power, but individual freedom over collectivism. There is a danger that such arguments can expose the internet to be viewed as a private property right that can then fall under the control by the few at the expense of the many. Access to the internet, as the UN and Berners-Lee have stated, is a human right and should not be undermined through corporate control, profit seeking or exploitation.
With post-war suburban sprawl, citizens turned into consumers, buying cars to travel home and television sets for in-house entertainment, impacting the appeal of the city centre's music halls, picture houses, and theatres. Concerns came as town footfall decreased and stores closed, and many people – from garage to car to parking space to workplace – didn't have to interact with neighbours or speak to many people at all, chatter provided by the radio. With the increasing prominence of the internet today, and the stereotype of the teenage blogger in their parents' basement, these concerns may seem familiar.
As digital downloads supersede the mountain of vinyl and plastic that filled the shelves of city centre stores, and once-unstoppable corporations like HMV and Blockbuster fall by the wayside, what will become of the high street? There may well not be much left for us beyond the suburban sprawl and its basements full of bloggers, a cruel punchline for net advocates. That is, unless we utilise the internet to connect people and put ideas, dialogue, and debate into action to contribute to a culture of communal areas, where people interact, go outside their homes in buildings they share with others, and stay in the cities for their daily entertainment of live music and art rather than the big screen back home providing 'messages from our sponsors' beamed directly into your ironically-named 'living' room. This is partly why SilenceBreaker Media are developing a community focused multimedia hub to connect, inform and empower people via public access to technology.
We can utilise technology to improve our localities, for the betterment of the population as a whole. That's where our voices come in – and, again, technology can enable us to engage in diplomatic dialogue with those in power as never before. But there still needs to be the provision of resources and skills for the digitally excluded to do this.
For more on SilenceBreaker Media's net neutrality campaign watch our animation. For more detailed information regarding the campaign also check out our Net Neutrality campaign section on our website.
Share this article











Comments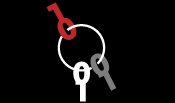 Latest Articles
Featured Article
Wendy M. Grossman responds to "loopy" statements made by Google Executive Chairman Eric Schmidt in regards to censorship and encryption.
ORGZine: the Digital Rights magazine written for and by Open Rights Group supporters and engaged experts expressing their personal views
People who have written us are: campaigners, inventors, legal professionals , artists, writers, curators and publishers, technology experts, volunteers, think tanks, MPs, journalists and ORG supporters.
ORG Events