The Impending Fate of Bradley Manning
As Manning awaits his fate at the hands of Judge Denise Lind, Naomi Colvin reflects upon his case.
Image: We are Bradley Manning by cool revolution CC BY-NC-SA 2.0
Today, Bradley Manning will be sitting in a court room in Fort Meade, with one member of his defence team and a military prosecutor, waiting for Judge Denise Lind to deliver her verdict. That Manning faces a lengthy prison sentence for acts of conscience has never been in doubt. In February, he plead guilty to ten "lesser included offences" that leave him liable to a prison sentence of up to twenty years.

What Lind will decide this week is how many of the other 12 charges the prosecution has been pursuing will stick. These include charges under the Computer Fraud and Abuse Act, charges of theft of government property and, most seriously, the capital charge of "aiding the enemy," which Amnesty International this month called "a travesty of justice." 

The stakes are extremely high. If found guilty on the most serious charges he faces, Manning will spend the rest of his life in prison with no possibility of parole. But that's not all: should he be found guilty on that last charge, a precedent will have been set that equates leaking information to news media with handing it to "the enemy," and leaves those doing so liable to charge under the Espionage Act. The ramifications for journalism are obvious and chilling. 

Rather like what intelligence whistleblowers in the UK face under the Official Secrets Act, the US military justice system applies a strict liability regime. As such, discussion of motivation, harm and the public interest has been precluded from discussion of Manning's guilt or innocence. In fact, that highly unusual move of pre-emptively pleading guilty to 10 charges was one of the few means open to Manning to get his side of the story on the record. While it's worth reading in full, this is what Manning said about some of the material he released:

I believed that if the general public, especially the American public, had access to the information contained within the CIDNE-I [Iraq] and CIDNE-A [Afghanistan] tables this could spark a domestic debate on the role of the military and our foreign policy in general as well as it
related to Iraq and Afghanistan..."I also believed the detailed analysis of the data over a long period of time by different sectors of society might cause society to reevaluate the need or even the desire to engage in counterterrorism and counterinsurgency operations that ignore the complex dynamics of the people living in the effected environment everyday..." The case Manning makes in his February statement is very consistent with the few other sources we have from him, not least the chat logs that led to his arrest, in which he spoke about wanting to provoke "worldwide discussion, debates and reforms". 

There can be no doubt that those releases had the impact Manning hoped for. Tunisian activists testify to the State Department cables being a contributory factor in the revolution there and the momentum generated by WikiLeaks is part of that momentous 2011 narrative that leads through the Arab Spring, to Wisconsin, Southern Europe, Israel, India and then back to the English speaking world with Occupy. 

Given Manning's determination to inform the public about the nature of military action in Iraq and Afghanistan, it is also extremely fitting that the material he released played a role in the official withdrawal of US troops from Iraq, when their immunity from prosecution was not renewed.

As we approach the phase of the court martial when prosecution and defence argue about what kind of sentence is appropriate, discussion of the actual impact of Manning's disclosures – that is, an overwhelmingly positive impact in accord with the public interest aims he articulated– will likely continue to be sidelined. What certainly will be be discussed is the degree to which the US Government's dire predictions about the potential for harm were valid. 

Despite its prominence in official narratives about the leaks, whether observers will be allowed to follow this discussion remains to be seen. In a trial that has taken place largely obscured from public view,  the debate over actual harm is one of the most classified and secretive topics of all. Portions of this phase of the trial may well be held in closed session with Manning denied from seeing the full evidence against him.

Criticism of proceedings at Fort Meade is not hard to find, even from within the US establishment. Former State Department spokesperson P.J Crowley, who labelled the gross mistreatment of Manning in pretrial detention as "ridiculous and counterproductive", has already made a similar argument about the decision to continue the prosecution of Manning beyond what he admitted to back in February. Insofar as the example of Manning's pretrial treatment and over-prosecution has not deterred Edward Snowden from coming forward and has, indeed, given him a solid argument for seeking asylum, we are fortunate that that has proven to be the case.
Naomi Colvin is a London-based writer and activist. She has been involved with the Occupy movement in London since the beginning of October 2011. She can be found on Twitter @auerfeld. 
Tags
Share this article











Comments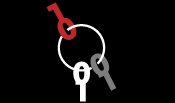 Latest Articles
Featured Article
Wendy M. Grossman responds to "loopy" statements made by Google Executive Chairman Eric Schmidt in regards to censorship and encryption.
ORGZine: the Digital Rights magazine written for and by Open Rights Group supporters and engaged experts expressing their personal views
People who have written us are: campaigners, inventors, legal professionals , artists, writers, curators and publishers, technology experts, volunteers, think tanks, MPs, journalists and ORG supporters.
ORG Events