A great set of ideas. Now they must be implemented
Image: Jeff Lynn ©
The Coalition for a Digital Economy (Coadec) enthusiastically welcomes the Hargreaves report and is keen to see its recommendations implemented promptly.

We believe that the Hargreaves report represents a watershed for this country's digital economy. The report recognises ― as many digital businesses and entrepreneurs have known for a long time ― that the nation's intellectual property laws, and in particular copyright law, must adapt to business, social and technological change. As Professor Hargreaves says, "laws designed more than three centuries ago with the express purpose of creating economic incentives for innovation by protecting creators' rights are today obstructing innovation and economic growth."

The recommendations set forth in the report would, if implemented, go a long way toward righting that imbalance. The recommendations have received strong support from leaders of the Internet economy, and at the recent e-G8 meeting in Paris, they were cited as best practice for copyright law in the digital age.

It is therefore vital that this report not go the way of Gowers and remain on a shelf, but instead that the recommendations become part of Britain's intellectual property framework as soon as possible.

However, some of the recommendations will be easier to implement than others, and it is imperative that the inherent challenges that will face some parts of this project not impede the progress of others. Specifically, we believe the recommendations can be categorised as either "straightforward" or "complex". The straightforward recommendations are ones that can be implemented by Act of Parliament or statutory instrument, and they include:


Adopting exceptions to copyright for format-shifting, parody, non-commercial research and library archiving
Prohibiting copyright exceptions from being overridden by contract
Enabling licensing of orphan works
Giving the Intellectual Property Office (IPO) the power to issue statutory opinions to help clarify copyright law and take other measures to help ensure that Britain's IP system remains focused on promoting innovation and growth
Causing the IPO to improve the accessibility of the IP system to smaller companies

The complex recommendations either require EU involvement or because they are non-legislative measures. These include:


Promoting at EU level copyright exceptions for text and data analytics
Promoting the inclusion in the EU framework of a mechanism for adapting copyright exceptions to new technologies as they arise
Supporting moves by the European Commission for establishing a cross-border copyright licensing framework
Facilitating the creation of a comprehensive 'Digital Copyright Exchange' through which works can be licensed in a transparent and simple manner

While we believe that it is important that the Government begin the necessary processes for implementing the complex recommendations as soon as possible, it must do so without slowing the implementation of the straightforward ones. 

In particular, while we think the Digital Copyright Exchange is a creative idea with great potential to improve the practicalities of copyright licensing, we expect there to be substantial discussion and iteration around the specifics of how it will function, and we would not want to see other recommendations stalled while that process takes place.

We therefore think it is imperative that the Government put the straightforward recommendations on a fast track and ensure that they become part of law quickly―preferably before the end of the year, and in no event later than the end of the 2011-2012 Parliamentary session.

We then hope to see the Government work diligently at EU level and with relevant stakeholders to make the complex recommendations a reality in the shortest timeframe possible.


Jeff Lynn is Chairman of The Coalition for a Digital Economy (Coadec). This post is part of Open Rights Group's 'Hargreaves: From Paper to Policy' series.
About Coadec

The Coalition for a Digital Economy (Coadec) works to support legislation and other government policies that foster a vibrant, innovative and sustainable digital economy for Britain. We are an all-volunteer organisation made up of a wide range of members of the UK innovation community, including entrepreneurs, leaders of tech-driven startups and SMEs, inventors and developers, writers and journalists, and many others who believe that the future of Britain lies in the success of its digital economy.


Share this article











Comments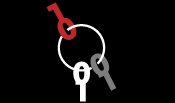 Latest Articles
Featured Article
Wendy M. Grossman responds to "loopy" statements made by Google Executive Chairman Eric Schmidt in regards to censorship and encryption.
ORGZine: the Digital Rights magazine written for and by Open Rights Group supporters and engaged experts expressing their personal views
People who have written us are: campaigners, inventors, legal professionals , artists, writers, curators and publishers, technology experts, volunteers, think tanks, MPs, journalists and ORG supporters.
ORG Events