John Howkins: Let the IPO Grow
John Howkins on Recommendation Ten of the Hargreaves Review - increasing the prominence of the IPO
Image: John Howkins ©
The Hargreaves' review is warmly welcomed as a perceptive, reasoned and persuasive analysis of how intellectual property is used and misused. His ten recommendations (he was determined to have no more, so they would all get proper attention) should be implemented. The Government said it would implement most of Gowers' 54 recommendations but failed to do so. Hargreaves should do better. I am hopeful. Andrew Gowers was appointed by Gordon Brown at the Treasury while Hargreaves was appointed by BIS which actually has responsibility for IP.
It occurred to me while reading the report that both Andrew Gowers and Ian Hargreaves are doing no more - but doing it very well - than apply common sense to the law and licensing of intellectual property rights. So it is reasonable to ask why BIS and, previously DTI, did not come to the same conclusions and make the same proposals as part of their normal work.
The answer, we all know, is that the ministers and officials have a blind spot about - intellectual property. For them, it is a low priority. It is hardly a priority at all. It is too complex and abstruse. Opinions are divided. The music industry makes a broad generalisation which seems very attractive: more protection equals more money! There is unease about the amount of infringement; that, surely, must be bad? Oh, best to leave alone. In practice, politicians and officials have left matters to the Intellectual Property Office. Understandably, the old Patent Office focussed on patents and trademarkswhich occupied over 95% of its staff and provided an even larger percentage of itsrevenues. The IPO has improved matters enormously, and not merely through a newname, but through real research and analysis of copyright economics.
But we still have the bungee approach to policy-making. Government appoints an outside expert, drops them into the combat zone where they bounce up and down a few time, and then whisks them away after a few months. Hargreaves' recommendation for a stronger and more robust IPO is therefore extremely important. I made this case to both Gowers, proposing an Office of Intellectual Property (OfIP), and to Hargreaves. We need government to take IP seriously by restructuring the IPO as a more independent body with its own powers of investigation and sanctions.
There is something wrong with a Government that gives OfCom such wide-ranging powers over the media but gives the equivalent regulatory body for intellectual property, affecting knowledge, creativity, innovation and enterprise, fewer resources and powers. It is ironic, too, that DCMS is gearing up for a new communications act while BIS, confronted with proposals for legislative reform of IP, ducks the question.
In what other areas of public policy-making would Government be content, as Hargreaves points out, to allow lobbying on behalf of private groups be more persuasive than economic impact assessments? Perhaps the Minister could let us know?
So my appeal to the government is twofold. One, implement all Hargreaves' recommendations now. Two, pay special attention to #10 to give the IPO 'necessary powers and a mandate in law' to do its job.
John Howkins was Director of the Adelphi Charter on Creativity, Innovation and Intellectual Property
This essay is part of Open Rights Group's 'Hargreaves: From Paper to Policy' series.
Share this article











Comments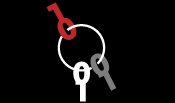 Latest Articles
Featured Article
Wendy M. Grossman responds to "loopy" statements made by Google Executive Chairman Eric Schmidt in regards to censorship and encryption.
ORGZine: the Digital Rights magazine written for and by Open Rights Group supporters and engaged experts expressing their personal views
People who have written us are: campaigners, inventors, legal professionals , artists, writers, curators and publishers, technology experts, volunteers, think tanks, MPs, journalists and ORG supporters.
ORG Events