Hargreaves has the right ideas...
...but will he get a hearing? Former IP Minister David Lammy MP on the prospects for Professor Hargreaves recommendations.
Image: David Lammy, OGL license
It has always been the job of lawmakers to reconcile market regulation with technological progress.

As the Venezuelan academic Carlota Perez points out, technological changes have a habit of ushering in great surges in the development of capitalism. A new invention opens up dizzying new opportunities, whilst rendering old ways of making money out-dated.

Steam power, for example, helped bring about the Industrial Revolution in Britain, affecting both the way goods were produced (in factories) and how they were distributed (by railway rather than canal). Likewise, the invention of the Intel microprocessor paved the way for a revolution in the way we store and distribute information.

Perez's insight is that, at each stage, there are entrenched interests attached to the old order. Government's role is not to protect the old order but to help society adapt to the new. The luddites fought industrialisation, seeking to protect the old forms of production. Their appeals were not listened to, but over time, the factories of the industrial revolution were made safer by an accompanying wave of social legislation. Government helped society adapt to the new technology.

This is where Copyright law now finds itself. We have a new, disruptive innovation in the form of the internet. It poses a profound challenge to the old ways of making money, but holds out enormous social and economic potential. The government's job is to encourage business models that adapt to this new paradigm, not to protect old companies that bury their heads in the sand.

For these reasons the Hargreaves review is right to call for deregulation. Property rights are necessary for markets to function but the danger is they become protectionist tools rather than drivers of innovation. Hargreaves helps move the debate on from a simple 'IP or no IP' narrative to a more mature understanding of the value and limits to IP rights as currently constituted.

All this is no guarantee of success, however. The journey that we are now on began with the Banks Review in the 1970s. There have now been four Copyright reviews in the last six years. Previous attempts to reform IP, some of which I was involved in, have often given way, over time, to policies simply for more enforcement. As the Gowers review, amongst others, demonstrated, entrenched interests can quickly scupper reform.

There are still areas that Hargreaves leaves unresolved. Those of us interested in reform must still find answers to difficult questions around non-commercial and pre-commercial use, in an age where creativity is much more user driven. The United States looks to have a better balance than we currently do. 

There are questions of implementation, including who pays for and administers the copyright exchange proposed by Hargreaves. The idea is a good one but another expensive but ineffectual government IT project needs to be avoided.

And these debates still tend to focus more on those who invest in and disseminate creative works than those who produce them. How do we ensure that the creators' market position is as powerful as it ought to be? The answers to that are not always in copyright law, but rather in proper enforcement and fair contract law.

But on the whole this is an important, thorough and evidenced-based review that must be seen through to implementation. It continues the direction of travel where Labour got it right in government and corrects areas where we went wrong. I would encourage all those who want reform of the system to get behind it – and to make your voice heard.

David Lammy is the MP for Tottenham and former IP Minister.
This essay is part of Open Rights Group's series 'Hargreaves: From Paper to Policy'.
Share this article











Comments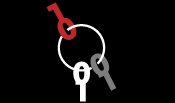 Latest Articles
Featured Article
Wendy M. Grossman responds to "loopy" statements made by Google Executive Chairman Eric Schmidt in regards to censorship and encryption.
ORGZine: the Digital Rights magazine written for and by Open Rights Group supporters and engaged experts expressing their personal views
People who have written us are: campaigners, inventors, legal professionals , artists, writers, curators and publishers, technology experts, volunteers, think tanks, MPs, journalists and ORG supporters.
ORG Events