Hargreaves: From Paper to Policy
Image: Cover of Hargreaves report
Today we are launching a new series of essays looking at how the government should take forward Professor Hargreaves' review 'Digital Opportunity: A Review of Intellectual Property and Growth'.
Every day for the next two weeks we will publish contributions written by experts from a range of organisations and affiliations. Together they reflect some of the breadth of ideas and opinion the review has generated. We hope the series will boost the debate around the review and help those interested in it examine some of the details that would help take the ideas from paper to policy.

There is clearly some appetite for the kind of reform that Professor Hargreaves has recommended. At Open Rights Group we have been clear about our support for the review, and especially perhaps the focus on evidence, the calls for an updated exceptions regime and reform of the Intellectual Property Office. But whilst Professor Hargreaves' could give a one word answer, 'yes', to his 'exam question' of whether there is a need for deregulation of IP rules to precent it stifling innovation and growth, the precise details of his proposed solutions are left to be worked out. 

For that reason we have asked contributors to focus on one or two of their favourite or least favourite of Professor Hargreaves' recommendations. What we see across all the contributions is broad support for Hargreaves' ideas, but a variety of opinions on prioirites and how in practice the recommendations should work.

We begin with two pieces that are broadly supportive of the review but which take a slightly different focus. The first is from John Howkins, who amongst many other things was Director of the Adelphi Charter on Creativity, Innovation and Intellectual Property. He writes that the review is 'warmly welcomed as a perceptive, reasoned and persuasive analysis of how intellectual property is used and misused'. He particularly highlights that "Hargreaves' recommendation for a stronger and more robust IPO is...extremely important', particularly given the 'bungee approach' to policy making in which experts appear and disappear within a few months."

The second essay is from Mark Kelly, Chief Executive of the Featured Artist's Coalition, whp looks at the possible benefits of the proposed Digital Copyright Exchange. He writes that the Featured Artist's Coalition "broadly welcomes" Professor Hargreaves' report. And he goes on to argue that the DCE "will create a 21st century licensing system that will support and encourage innovation while driving up revenue for rights holders and creators alike." He wonders: "will it actually facilitate licensing, making the current hotchpotch way of doing things obsolete? Very useful."


Adding your voice

We see this series of essays as a starting point. The government will respond to the review shortly with proposals to take the ideas forward. We hope these discussions will help the them implement the recommendations of the review in the best possible way. They will only do so properly if readers engage with them and add their thoughts and ideas to the debate. So if you are enthused or struck by these ideas, please tell us why.

If you would like to contribute, first of all you can leave your thoughts in the comments sections for each essay. If you would like to submit an essay, please email Peter Bradwell – if you email us your ideas, please keep your thoughts to 600 words or less!
Share this article











Comments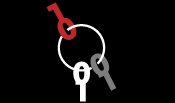 Latest Articles
Featured Article
Wendy M. Grossman responds to "loopy" statements made by Google Executive Chairman Eric Schmidt in regards to censorship and encryption.
ORGZine: the Digital Rights magazine written for and by Open Rights Group supporters and engaged experts expressing their personal views
People who have written us are: campaigners, inventors, legal professionals , artists, writers, curators and publishers, technology experts, volunteers, think tanks, MPs, journalists and ORG supporters.
ORG Events