Mark Kelly from FAC on the Digital Copyright Exchange
Image: LouLou, Flickr CC-By-SA
The Featured Artist's Coalition broadly welcomes the contents of the Hargreaves Report. We would like to focus on the most exciting part of it here, the Digital Copyright Exchange (DCE). Many people have complained about the difficulty in licensing music for use in the online world. Some companies have gone to the wall because the innovative idea that they thought of was diluted or changed beyond recognition by the rights holders they sought to licence from. Others gave up trying to secure the necessary permissions to launch or are still trying. We are often told that there are over 70 legal music services in the UK as if that should be a cause for celebration. There should be 700!
If it is implemented correctly we think the DCE, as laid out by Hargreaves, will create a 21st century licensing system that will support and encourage innovation while driving up revenue for rights holders and creators alike. Many rights holders balk at the idea of their works being covered by some sort of blanket deal. But the truth is that nobody really knows if there is more value in individually negotiated deals or from the sort of landscape that would ensue from a well-functioning DCE. What we can say for sure is that the value of copyrights have been driven south over the last decade despite the best efforts of many to turn the clock back. Isn't it about time they moved over and let somebody else drive?
What will this exchange look like and who will join it? Nobody knows yet but if some have their way it will be up to the rights holders to decide if they want to register their works with no penalty should they decide not to. This is reminiscent of the way the Greek government collects taxes. We like the ingenious idea put forward by Hargreaves that works will only have the protection of the DEA if they are registered with the DCE. We hope the government is bold enough to add this small carrot to the 3 strikes stick they have given to the rights holders. If not, it's unlikely that the DCE will have enough registered works to make it very useful for anything.
Assuming there is this incentive in place for rights holders to register works, what will it actually mean for companies wishing to licence registered works? Will the DCE just be a list of registered works and who owns them? Not so useful. Will it contain information not currently readily available to potential licensees? More useful. Or will it actually facilitate licensing making the current hotchpotch way of doing things obsolete? Very useful.
We know that the government won't go as far as making registration compulsory. But we would like to see them doing more to make DCE a working reality than they did following the last review of IP by Gowers in 2006.
Mark Kelly is Chief Executive of The Featured Artist's Coalition
This essay is part of Open Rights Group's 'Hargreaves: From Paper to Policy' series.

Share this article











Comments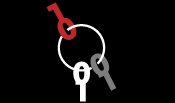 Latest Articles
Featured Article
Wendy M. Grossman responds to "loopy" statements made by Google Executive Chairman Eric Schmidt in regards to censorship and encryption.
ORGZine: the Digital Rights magazine written for and by Open Rights Group supporters and engaged experts expressing their personal views
People who have written us are: campaigners, inventors, legal professionals , artists, writers, curators and publishers, technology experts, volunteers, think tanks, MPs, journalists and ORG supporters.
ORG Events