Orphan Works: The Cultural Heritage Perspective
Image: Naomi Korn ©
Our cultural heritage sector is world class. We are the custodians of some of the finest collections of objects. We comprise of over 10,000 organisations in the UK: such as small and large museums, galleries, libraries and archives and we are totally heterogeneous in how we are funded and the different types of collections that we own.

Despite the diversity of our collections and who we are, we share many things. The expertise of the people who work in our cultural heritage sector is exemplary and we lead globally in our collective curatorial, collections management, documentation, librarianship and conservation-based skills amongst others. We also share the fact that often our collections are too numerous and some of the works too fragile for all our collections to be physically displayed at any one time. In our roles of custodians of the Nation's cultural heritage, we have a collective desire and obligation for our rich and important collection works to be digitally preserved and where possible, made accessible to anyone, anytime, anywhere.

Another important issue that unites us is copyright. We own the works, but in many cases, we don't own the rights in the works in order for us to reproduce them.  We take our commitments to seek copyright permission extremely seriously and we have dedicated staff, specific procedures, policies, and software in place to deal with rights management.

But orphan works, (works in copyright for which the rights holders are either unknown or cannot be traced), pose additional legal and financial challenges for us, despite the efforts of our skilled staff in trying to locate rights holders. They present unacceptable risks to public sector organisations and the potential lock down of access to our shared cultural heritage.

At a time of cuts, pressures on resources and closures, we can spend on average at least ½ day for each work, and often substantially longer, trying to locate rights holders for works such as documentary photographs, oral history recordings and unpublished text based works. These types of works were often created without any commercial intent, but are nevertheless culturally, historically and academically valuable.But orphan works are not restricted to these types of works alone. A study which has just been conducted by the European Commission funded ARROW project, has reviewed 10 journal titles published each decade between 1890 and 2010. The findings reveal that 31% of all these titles are orphan works.

The problem is so severe that another report estimated that there may be in excess of 50 million orphan works across the UK's public sector, with organisations such as archives likely to have up to 50% of their total collection works being orphan works. Orphan works present substantial obstacles for the preservation, use and mass digitisation of our cultural heritage.

Such a big and paralysing issue requires legislative intervention, such as the orphan works recommendations called for by Professor Hargreaves in his "Digital Opportunity" Report. In particular, we support the recommendations to establish a Digital Copyright Exchange, to introduce in law minimum standards of practice for collecting societies and to rectify the current paralysing market failure by finding legal solutions for mass digitisation and use of single orphan works (Recommendations 3, 4, and 5). We particularly welcome the suggestion of a tailored approach to licensing individual orphan works and the understanding that many orphan works held by our cultural heritage organisations were not created for commercial purposes and therefore any fees should be nominal. Given the demand for cultural heritage materials across the world we believe that these solutions for orphan works will unlock a black hole of 20th and 21st Century cultural heritage and provide many economic, cultural and educational benefits for creators, citizens, and researchers as well as private sector companies.


Naomi Korn (@nkorn) is an IP Consultant who works across the UK's public sector and particularly with museums, libraries, archives, universities and colleges. She is the author of "In from the Cold", the UK's first survey looking at the impact and scope of orphan works. Naomi is also a Director of Web2Rights.
Share this article











Comments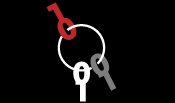 Latest Articles
Featured Article
Wendy M. Grossman responds to "loopy" statements made by Google Executive Chairman Eric Schmidt in regards to censorship and encryption.
ORGZine: the Digital Rights magazine written for and by Open Rights Group supporters and engaged experts expressing their personal views
People who have written us are: campaigners, inventors, legal professionals , artists, writers, curators and publishers, technology experts, volunteers, think tanks, MPs, journalists and ORG supporters.
ORG Events