All in favour?
Google's digitisation of books holds tremendous potential for academic research and education - but that doesn't mean everyone's happy.
Image: CC-AT Flickr: PugnoM (Nancy Sims)
Google's database of digitised books has the potential to radically enhance academic research with the application of dynamic tools enabling lexical searching across not just one but centuries of books. If Google had restricted the project to works in the public domain, they may not have sparked such controversy amongst authors and publishers, who were quick to file a lawsuit for copyright infringement.
'Public domain' is a simple phrase meaning 'a work in which copyright has expired', not (as some would believe) anything available on the Internet. For literary works, copyright expires 70 years after the death of the author. Incidentally, 'out of print' does not mean the same as 'out of copyright' either. As there is no provision for format shifting in US copyright law, Google's digitisation of copyright works can be seen as an infringement of authors' and publishers' copyright – Google had not sought their permission before scanning the works and rightsholders were understandably upset at Google making their works available for free.
What's quite interesting is that, potentially, had Google approached publishers and authors for permission before scanning, they may not have succeeded with the modern-day aspect of this project. It may be that they took a risk, deeming public interest to be a greater driver than the risk of copyright infringement. Google's database of digitised books highlights perfectly the tension that exists between users and copyright holders; the technology exists to revolutionise literary research, yet the law throws restrictive fetters around it. 
Google's presence in legal disputes is not uncommon. Settlements seem to be their favoured resolution, and like their settlement with PRS over the use of music on YouTube, they have agreed (for the most part) a settlement with authors and publishers who hold the rights to works still in copyright. Authors' requests for books not to be digitised will be honoured until March 2012. In the meantime, it should be assumed that twentieth century works in their collection are there by permission of the rightsholder. 
For further reading on the educational and academic potential of digitising books, read Patricia Cohen's feature in the New York Times.
Emily Goodhand is Copyright Officer at the University of Reading.  She takes a keen interest in copyright law and its implications for education, and tweets as @copyrightgirl.
Share this article











Comments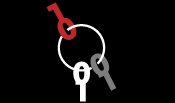 Latest Articles
Featured Article
Wendy M. Grossman responds to "loopy" statements made by Google Executive Chairman Eric Schmidt in regards to censorship and encryption.
ORGZine: the Digital Rights magazine written for and by Open Rights Group supporters and engaged experts expressing their personal views
People who have written us are: campaigners, inventors, legal professionals , artists, writers, curators and publishers, technology experts, volunteers, think tanks, MPs, journalists and ORG supporters.
ORG Events