WikiLeaks day of action
Image: CC-AT-SA Flickr: takver
Tuesday, 14 December 2010
The Assange bail hearing attracted a small group of protesters, voicing their opposition to the arrest and detention of the Wikileaks founder which they consider to be politically motivated.
There was a high media turnout and plenty of police, as this clip shows:
Later that day ORG attended the Digital Economy All Party Political Action Group at Portcullis House. Run by MPs Julian Huppert and Eric Joyce, the group provides a parliamentary forum for informed debate on digital economy issues. Here are some statements from attendees following the meeting:
Share this article











Comments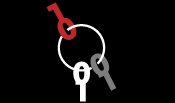 Latest Articles
Featured Article
Wendy M. Grossman responds to "loopy" statements made by Google Executive Chairman Eric Schmidt in regards to censorship and encryption.
ORGZine: the Digital Rights magazine written for and by Open Rights Group supporters and engaged experts expressing their personal views
People who have written us are: campaigners, inventors, legal professionals , artists, writers, curators and publishers, technology experts, volunteers, think tanks, MPs, journalists and ORG supporters.
ORG Events