A hacker's playground
Fail0verflow's successful hacking of Sony's Playstation 3, prompts us to question the legitimacy of DRM and who really owns the the hardware we buy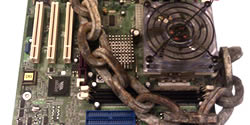 Image: Graham Armstrong
Four t-shirted figures stand behind a brightly lit desk at the front of a stage. Reigning above is a large screen displaying a simple black and green slide-show presentation, illuminating an otherwise dark hall. Some would call them hackers, others perhaps pirates. But one thing we can all agree on is this: they are nerds.
Team Fail0verflow appeared at the 27th Chaos Communications Congress in December 2010 to tell the world about the so-called "PS3 Epic Fail". They were the ones responsible for hacking the encryption that Sony's PlayStation 3 gaming console uses to authenticate approved media and software.
The Fail0verflow group, formerly Team Twiizers, originally gained fame for breaking the Nintendo Wii's security systems in order to run a customised channel on the device allowing for third party code. The channel is said to run on just over 1% of all Nintendo Wiis – that's pretty good going.
A bunch of nerds hacking their way around consoles in order to run Linux on it may seem pretty pointless to the less technically inclined. Indeed, there's only so many jokes one can make about installing Linux on wristwatches and lemons before the practical side must be revealed; however, you're ORG readers so the usefulness of this ought to hit you with the subtlety of a hot brick. One word: freedom. Many a Digital Rights Management (DRM) system has come and fallen beneath the mighty keyboard of free software advocates. It's hard to overstate how important free software is to the academic community at large – the ability to share code, and in turn ideas, is one of the pillars of the information age. But what about hardware?
The joy of personal computers is the ability to run one's own software. With my PC, a text editor and a compiler I can make my PC do almost anything I want. DRM has recently become a larger threat to the PC hobbyist: sneaky processes running in the background; monitoring what the user does; checking and verifying. With hardware, these types of rights infringement are often much harder to get around because they're fundamental to the design of the system. But the hardware inside the PS3 is advanced, and almost certainly faster than most people's desktop PC; it's understandable why users may want access to it – to be able to harness this power for one's own code is quite an impressive feat.
It seems as if Sony's managed to score an own goal by limiting the software running on the console; the removal of OtherOS functionality irked users, who then began hacking the system. Sony's initial embrace of hardware hobbyists meant that this change of tack was effectively like luring them in only to slap them round the head with a large trout. One of the guests on the panel at the conference in December stated, "Linux is inevitable. Either you support Linux on your hardware or it will be hacked so it will run sooner or later." Indeed, Linux/GNU operating systems have become symbols of software freedom and certainly an inspiration to amateur hackers.
Sony, for their part, are worried about piracy; users, on the other hand, are concerned about cheating during online games. Sony are insistent that these flaws can be fixed, but hobbyists are not convinced that a simple software patch will be able to fix the "security holes" . What's more is that these openings could potentially give way for third party games on the PS3 – though Sony will certainly put up a fight.
Despite the fact that Sony are still enjoying a healthy market share from console and game sales, their executives are nonetheless uneasy about the hack, and are proceeding with their attempt to sue Fail0verflow. That said, legal action is unlikely to deter those who are persistent at gaining access to the hardware; hobbyists hack for fun and additional patches in this case simply present more challenges to pique the intrigue of hackers everywhere. Ultimately, DRM becomes nothing more than a playground for ever-delighted hackers.
Graham Armstrong is a computing student with a strong interest in free software, and the use of social media technology to aid transparency and democracy. He tweets as @LupusSLE.
Share this article











Comments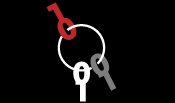 Latest Articles
Featured Article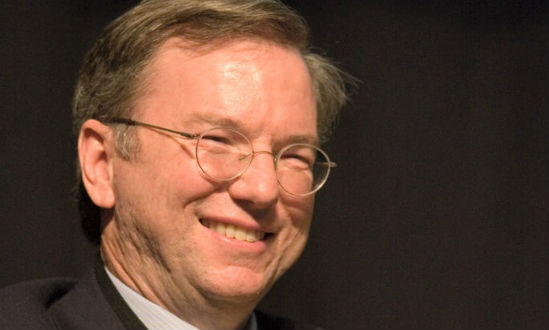 Wendy M. Grossman responds to "loopy" statements made by Google Executive Chairman Eric Schmidt in regards to censorship and encryption.
ORGZine: the Digital Rights magazine written for and by Open Rights Group supporters and engaged experts expressing their personal views
People who have written us are: campaigners, inventors, legal professionals , artists, writers, curators and publishers, technology experts, volunteers, think tanks, MPs, journalists and ORG supporters.
ORG Events