A social-networking success story
The Voices for the Library story demonstrates how effective social media can be for promotion on a massive scale, collaboration between geographically diverse team members, and giving a voice to people who would otherwise go unheard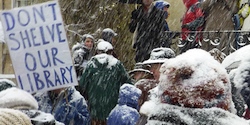 Image: CC-AT Flickr: Margaret Stranks
Voices for the Library is a campaign group promoting the value of public libraries. The team behind the group live in different places. They have only met face-to-face once. Despite this, they have worked together for the past five months to create one of the most well-known library campaign groups in the country. The group owe its existence and its success to social media tools. 
The group began on Twitter. During the summer of 2010, a media narrative developed claiming that libraries were failing and that the internet was replacing the need for libraries and trained library staff: these assertions are not true. This reached a nadir when BBC's Newsnight mistakenly reported that the total number of loans from the UK's public libraries in 2006-2007 was 314,000: the actual number is approximately 314 million.
The library community has a very active presence on Twitter—over 400 library workers use Twitter regularly—and soon, a small group of librarians began to share ideas about how to counteract traditional media's misrepresentation of libraries. By September, Voices for the Library was set up: a platform to spread information about libraries and let users share their stories about the value of libraries.
As a team of volunteers spread across the UK with no budget, we relied on our technical knowledge and expertise to promote ourselves using free and functional social media tools. Within three weeks, we were using Twitter, Facebook, Flickr, YouTube, Delicious, and a website built on WordPress to spread the word and gather supporters. We now regularly use these as platforms for spreading information about local campaigns, events across the country, the latest library news, and even recruiting new team members. To these, we have added a paper.li webpage to collate library news everyday and a Google Maps API to show which libraries are under threat. Our online presence requires a great deal of commitment and effort from the team members maintaining the profiles—particularly on Facebook and Twitter which require updates 7 days a week—but it is necessary to keep the campaign strong and build on momentum.  
Behind the scenes, we use a variety of tools to co-ordinate efforts: a PBworks wiki, Doodle, Chatzy, email. These allow us to hold team meetings, share materials sent to us by supporters, work together on promotional materials, and formulate effective strategies for developing the campaign. Our team communication through social media tools has been so effective that we've only had to meet face-to-face once so far.
WIth over 400 libraries now under threat, it's even more important for the team to react quickly and spread the word as far as possible. The power of social media for promotion was demonstrated on 16 January when library user, mardixon, asked Twitter users why libraries were important. Within a few hours and some supporting tweets from Voices for the Library, the #savelibraries hashtag got over 5000 tweets and became a trending topic first in the UK and then worldwide. Thousands of people heard about the threat to libraries that day, many of whom would never have heard about it via traditional media.
Social media has allowed us not only to set up a national campaign group that otherwise could not have existed but also to spread the word effectively and cheaply and to reach people we would otherwise not have reached – politicians, journalists, celebrities, and most importantly, library users. Voices for the Library will continue to use social media and experiment with new tools so that we can give voices to people who value the UK's public library service. 
Simon Barron is a librarian for the British Army and a campaigner with Voices for the Library. He recently completed a Masters in Library and Information Management and his special interests include the use of digital technologies in libraries, ebooks, and digital libraries. He tweets as @simonXIX
Share this article











Comments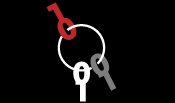 Latest Articles
Featured Article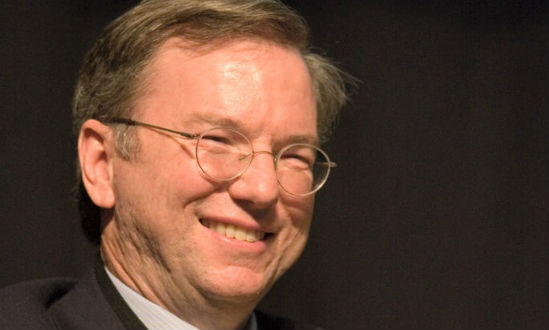 Wendy M. Grossman responds to "loopy" statements made by Google Executive Chairman Eric Schmidt in regards to censorship and encryption.
ORGZine: the Digital Rights magazine written for and by Open Rights Group supporters and engaged experts expressing their personal views
People who have written us are: campaigners, inventors, legal professionals , artists, writers, curators and publishers, technology experts, volunteers, think tanks, MPs, journalists and ORG supporters.
ORG Events