Copyright gone mad!
Milena Popova looks at the latest bizarre story to emerge as a result of overly protective copyright
Image: CC-AT-NC-SA Flickr: "00" a.k.a. |mingus| (Alessandro Carrozzo)
Earlier this week, BoingBoing covered the story of Zazzle - an online merchandise company - taking down a badge which read "While you were reading Tolkien I was watching Evangelion". The original story alleged that this was prompted by the Tolkien Estate claiming copyright infringement, though subsequently it has emerged that it was actually Zazzle acting on their own initiative who caused the withdrawal of the product.
While innocent in this particular case, the Tolkien Estate is notorious for a broad interpretation of copyright law. They have recently issued a cease and desist notice to the author of a novel which includes Tolkien as a character, and I have seen reports of similar actions on their part on at least two other occasions. Even more amusingly, back in 2004 the Estate and Warner Brothers claimed ownership of the word "shire". (The Oxford English Dictionary, unsurprisingly, disagrees.)
The phenomenon of "professional descendants" is also well illustrated by this story of the Frank Herbert Estate going after the Dune roleplaying community in Second Life. One can see why this is a tempting lifestyle choice for the son or daughter of a successful dead writer. After all, they own the copyright to their parents work for 70 years after their death - they're not only set up for life themselves, even their children can live in the security that they will benefit significantly from Grandpa or Grandma's work.
J.R.R. Tolkien, for instance, died in 1973, which means the copyright on his work doesn't expire until 2043. Tolkien's youngest grandchild, Rachel, was born in 1971. She will have a claim to the copyright on her grandfather's work until she is nearly 70 years old, despite probably not even being able to remember the man himself. Similarly, Brian Herbert - Frank's son - would be 109 years old when the copyright on Dune expires.
I don't know about you, but while the salary and benefits package that comes with my day job is generous, it does not guarantee the lifetime prosperity for two generations of my offspring. Last I checked, the intent of copyright was to encourage creativity - yet while Brian Herbert has at least written one or two original novels in addition to the vast output of Dune prequels and sequels, Christopher Tolkien has yet to create anything original.
Artists, musicians and writers are in an almost uniquely privileged position in our society in that, if successful, their work will continue to generate an income for their families long after their death, without those families having to lift a finger. There is only one other group this privileged: the nobility. Imagine going into a pay negotiation with your boss and stipulating that they will have to continue paying your salary to your children and grandchildren!
Professional descendants are, of course, a side effect of our inadequate copyright legislation which currently largely serves the interests of big corporations. This allows them to continue to milk the works of a select few writers, artists and musicians long beyond the timescale on which the average creative work loses its commercial value. Most copyrighted works exhaust their commercial viability within 5 to 15 years. Professional descendants like Brian Herbert and Christopher Tolkien only ride the wave of copyright extensions lobbied for by the likes of Disney. They are a very good illustration of why the system is absurd.
As a final thought, A.A. Milne died in 1956, so theoretically Winnie the Pooh should be out of copyright in about 15 years time. Given that the rights are currently indefinitely licensed to Disney, what do we think the chances are of us seeing another major push for term extension within the next decade or so?
Milena is an economics & politics graduate, an IT manager, and a campaigner for digital rights, electoral reform and women's rights. She tweets as @elmyra
Share this article











Comments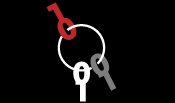 Latest Articles
Featured Article
Wendy M. Grossman responds to "loopy" statements made by Google Executive Chairman Eric Schmidt in regards to censorship and encryption.
ORGZine: the Digital Rights magazine written for and by Open Rights Group supporters and engaged experts expressing their personal views
People who have written us are: campaigners, inventors, legal professionals , artists, writers, curators and publishers, technology experts, volunteers, think tanks, MPs, journalists and ORG supporters.
ORG Events