Copyright infringement - just like terrorism
Milena Popova looks at the US proposals to tackle copyright infringement, and warns caution in trusting the state with such powers
Image: CC-AT Flickr: Rande Archer
How much do you trust the state? In particular, how much do you trust the state to only use powers it has by law for the purpose they were intended for? One of my favourite science fiction stories is by Charles Stross in an anthology edited by Farah Mendlesohn titled "Glorifying Terrorism".
The story is called "Minutes of the Labour Party Conference 2016" and in it the Labour Party, who after all were responsible for the Terrorism Act 2006, find themselves outlawed and persecuted as terrorists by the BNP government. I am convinced that "Would you trust the BNP with this legislation?" should be a question brought up in every debate on every Bill in Parliament.
What reminded me of this is the US government's recent history of using the Department of Homeland Security (DHS) to seize domain names suspected of copyright infringement. I am sure that US citizens feel a lot safer knowing that the people supposed to be keeping the terrorists out are busy acting as bailiffs for the entertainment industry.
Now the newly-established Intellectual Property Enforcement Coordinator is proposing to go even further. In a 20-page document titled Administration's White Paper on Intellectual Property Enforcement Legislative Recommendations, the Coordinator proposes a number legislative changes to strengthen IP enforcement. Highlights include:
Clearly defining streaming as "distribution" rather than "performance" of a copyrighted work, thus placing it firmly on the wrong side of the law. The worrying words in that paragraph are "other similar new technologies". Legislators' attempts to be future-proof often leave legislation vague and open to abuse.
Increasing sentencing guidelines for intellectual property offences, particularly when there is a repeat offence. Examples of precedents cited to support this idea include the sentencing guidelines for repeat immigration, sex, drugs, and firearms offences. Because guns don't kill people, BitTorrents do.
Enabling DHS agents to collaborate with rightsholders, both "pre- and post-seizure", by for instance asking them what kind of things they should be looking out for to seize, and providing samples back to the rightsholder to assist them in "bringing civil action". Did I mention that the DHS is acting as a bailiff for the entertainment industry? Yeah...
Adding copyright and trademark infringement to the list of cases federal agents are allowed to use wiretaps in. This list is currently reserved for serious crimes, including material support of terrorism and use of weapons of mass destruction. Because copyright infringement is just like setting off a dirty bomb in Manhattan, right?
Would you trust the BNP with this legislation? "She used to BitTorrent "Lost". This is perfectly adequate justification for a wiretap, right?"
Milena is an economics & politics graduate, an IT manager, and a campaigner for digital rights, electoral reform and women's rights. She tweets as @elmyra
Share this article











Comments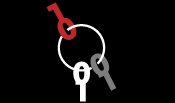 Latest Articles
Featured Article
Wendy M. Grossman responds to "loopy" statements made by Google Executive Chairman Eric Schmidt in regards to censorship and encryption.
ORGZine: the Digital Rights magazine written for and by Open Rights Group supporters and engaged experts expressing their personal views
People who have written us are: campaigners, inventors, legal professionals , artists, writers, curators and publishers, technology experts, volunteers, think tanks, MPs, journalists and ORG supporters.
ORG Events