How much do you trust your GP?
The implications of the NHS Health Bill proposals may impact negatively on the use of personal data, Milena Popova writes.
Image: CC BY-NC-ND 2.0 (The Prime Minister's Office)
As the NHS Bill moves to the House of Lords, cuts to frontline services are already beginning to bite. New concerns have emerged over how fit for purpose the new arrangements will be. The Bill proposes a major reorganisation of the NHS, abolishing Primary Care Trusts [PCTs] and putting the bulk of the NHS budget in the hands of GP Consortia which will be able to commission services from a variety of providers, including private companies. Of course, nothing stops enterprising GPs from forming private companies to provide said services, which leads to some interesting questions about conflicts of interest.
One such conflict that comes to mind is the news that a Yorkshire-based practice has been offering private treatment to some of their patients for procedures allegedly no longer covered on the NHS, using patient data acquired through their work for the NHS for direct marketing purposes for their private businesses.
There are many issues surrounding this case, especially over GP conduct. How accurate (or truthful) are the GPs' claims that these procedures are no longer covered on the NHS - is this a blanket decision or does it only cover particular PCTs? What are the exact regulations, either under the current set-up or under the new Bill, that apply to GPs offering private services to their patients? And most importantly from a digital rights point of view, in a case where a person performs one public function as part of the NHS and a private function in their own business, how should their access to patient data be regulated and limited in order to continue to ensure privacy and confidentiality? Questions about private providers' potential access to the NHS Summary Care Record - the one part of the huge NHS IT project that has not been abandoned - should also be asked.
Data about our health is among the most private information we have. A breach of privacy in this area can be hugely damaging. It may impact negatively on our job prospects and lead to us being unable to obtain cover or treatment further down the line. Questions about the privacy of such information should be examined now, with any leaks and loopholes shut down before it's too late.
Share this article











Comments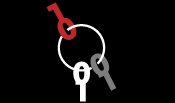 Latest Articles
Featured Article
Wendy M. Grossman responds to "loopy" statements made by Google Executive Chairman Eric Schmidt in regards to censorship and encryption.
ORGZine: the Digital Rights magazine written for and by Open Rights Group supporters and engaged experts expressing their personal views
People who have written us are: campaigners, inventors, legal professionals , artists, writers, curators and publishers, technology experts, volunteers, think tanks, MPs, journalists and ORG supporters.
ORG Events