The threat to non-print archives
Emily Goodhand looks at the threat posed to our cultural heritage by potential restrictions on non-print archiving
Image: CC-AT-SA Flickr: timetrax23
Whilst the UK's attention is drawn to the Hargreaves Review of the IP framework, a lesser-known statutory instrument is in the pipeline which could have a severe effect on legal deposit libraries if it is drafted into law.
The Department of Culture, Media and Sport (DCMS) consulted publishers and libraries on the legal requirement for publishers to provide non-print (electronic journal articles, e-books, tables, diagrams but not sound recordings or films) published items alongside print items to legal deposit libraries.
The consultation closed on the 11th January 2011, and a statutory instrument (SI) has been prepared with a view to being introduced into law. However, this SI is not satisfactory and has some incredibly restrictive clauses in it which would allow publishers to embargo access to the material within the libraries.
'Legal deposit' doesn't tend to mean much to anyone apart from librarians and archivists. But in order to preserve the wealth of published knowledge in the UK, legal deposit is essential to ensure that there is always at least one copy of a published work in one place which can be accessed as and when necessary. Say, for example, 50 years later when the publisher has long gone out of business and the book is no longer in print. So publishers and distributors are required by law to submit one copy of every hard copy item that is published by them in the UK to the legal deposit libraries such as the British Library.
The biggest problems with the SI are:
- It doesn't form part of the copyright review, and is being developed on the side without much input from the Intellectual Property Office, who really should be involved.
- The conditions of access to non-print material once placed in a legal deposit library are extremely restrictive:
Non-print material must only be accessed from one display terminal at a time (equivalent to a single seat licence).
Publishers can prevent access to their material INDEFINITELY by sending an email stating as much to the legal deposit library.
There can be no fair dealing with the material if the users cannot access it in the first place – the SI only makes reference to research and private study, but the Copyright, Designs and Patents Act (CDPA) allows reproduction for criticism, review and news reporting.
- It is making subtle amendments to copyright law which are going unnoticed as they are couched in the terms of "The Legal Deposit Libraries Regulations".
Consumer Focus and JISC have already responded to the consultation, highlighting the serious flaws in the regulations and recommending changes to the layout and wording which would enable legal deposit libraries to manage their non-print assets in the same capable manner as they manage their print ones.
Cultural heritage should not be subject to indefinite embargoes, and users should not be subject to an extra layer of restriction from copyright holders when legal deposit libraries are already strictly regulated by the CDPA. Libraries must have fair representation from the DCMS, and librarians should be aware that if this SI comes into force, they will be subject to a lot of extra restrictions which will create more work for them.
As yet, there has been no official response to the consultation by the minister, but concerned librarians in particular should be writing to the DCMS to make it known that they disagree with these draft regulations.
Emily Goodhand is Copyright Officer at the University of Reading. She takes a keen interest in copyright law and its implications for education, and tweets as @copyrightgirl
Share this article











Comments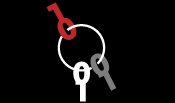 Latest Articles
Featured Article
Wendy M. Grossman responds to "loopy" statements made by Google Executive Chairman Eric Schmidt in regards to censorship and encryption.
ORGZine: the Digital Rights magazine written for and by Open Rights Group supporters and engaged experts expressing their personal views
People who have written us are: campaigners, inventors, legal professionals , artists, writers, curators and publishers, technology experts, volunteers, think tanks, MPs, journalists and ORG supporters.
ORG Events