Online community shames Minister out of office
Milena Popova looks at how an ad-hoc online collaboration exposed a German Minister's history of plagiarism.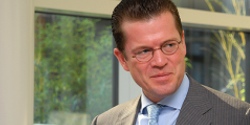 Image: CC-AT-NC-SA Flickr: Junge Union Deutschlands
Much has been talked recently about what (if any) impact Twitter has on revolutions, and what Wikileaks will do for Western democracy. Mr. Morozov's glum assessment aside, technology is having a massive impact on the relationship between the state and the individual in many areas - sometimes to the advantage of the state and sometimes otherwise.
You will almost certainly have heard of some of the tools provided by mysociety.org - things like Write to Them or They Work For You. They make it incredibly easy for individuals to engage with and keep an eye on their elected representatives. Online campaigns are beginning to gain traction and can boast some impressive successes, not least the recent campaign to stop the government selling off forests, headed by online campaigning group 38 Degrees. Now in Germany, a government minister has fallen as a result of an ad-hoc online collaboration.

On February 16th, Sueddeutsche Zeitung - one of Germany's main broadsheets - published an allegation that Defence Minister Karl-Theodor zu Guttenberg had used plagiarised material in his PhD thesis (German link). The Minister immediately and strongly denied this. Within a day of the first allegations, the GuttenPlag Wiki (German link) had been founded.
GuttenPlag is an ad-hoc volunteer project which is examining the published version of zu Guttenberg's thesis for possible plagiarism. By February 21st, GuttenPlag had published an interim report (German link), having found that over two thirds of all pages in Guttenberg's thesis contained significant plagiarised passages. Some of the more interesting finds include:
The thesis begins with a plagiarised passage.
Plagiarism of an essay by a first-year student.
Failure to correct spelling mistakes from the original source.
Plagiarism of close party colleagues.
Faced with mounting evidence and the Minister's refusal to resign, the people - and especially academics - took to the streets. Finally, after nearly two weeks of daily revelations of further instances of plagiarism, Karl-Theodor zu Guttenberg resigned as Defence Minister on March 1st.

There a few note-worthy items about the GuttenPlag Wiki's role in the affair. I was struck by the scientific rigour of the work, almost as if to make up for the lack of such rigour in its subject. These were not 16-year-old kids: judging by the style and quality of work the vast majority of GuttenPlag contributors are academics, or at the very least students, themselves. They are very particular about explaining their methodology, documenting their assumptions, and generally being as transparent as possible about what they are doing and how.
Secondly, in some ways this is nothing new: it is simply the use of technology to facilitate collaboration, as it happens across countless organisations, private, public and voluntary around the world on a daily basis. It's nothing that the likes of Wikipedia haven't don't before - using technology and the internet to harness the power of volunteers. Yet the way the effort was targeted to meet a single objective - investigate the allegations of plagiarism against the Defence Minister - is what made it distinctive in the landscape of technology uses for political purposes. This is also arguably what made it so successful.
The GuttenPlag Wiki is different to the likes of They Work for You: work on it will probably stop in the next few weeks, sooner rather than later it will be gone as its objective has been achieved. There is, of course, still plenty of space and scope for more permanent tools like Write to Them and They Work for You, but ultimately we must remember that it's not technology itself that is powerful and liberating - it's what we choose to do with it.
Milena is an economics & politics graduate, an IT manager, and a campaigner for digital rights, electoral reform and women's rights. She tweets as @elmyra
Share this article











Comments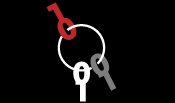 Latest Articles
Featured Article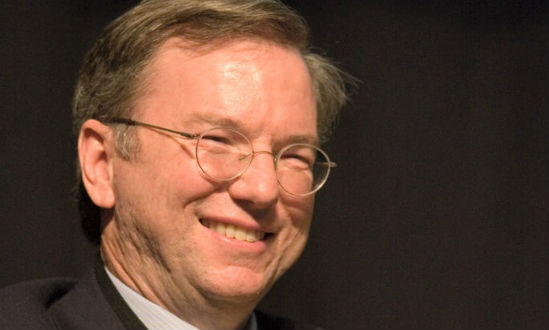 Wendy M. Grossman responds to "loopy" statements made by Google Executive Chairman Eric Schmidt in regards to censorship and encryption.
ORGZine: the Digital Rights magazine written for and by Open Rights Group supporters and engaged experts expressing their personal views
People who have written us are: campaigners, inventors, legal professionals , artists, writers, curators and publishers, technology experts, volunteers, think tanks, MPs, journalists and ORG supporters.
ORG Events