Radical media fail
Activists protest Radical Media's offices after receiving cease and desist letter
Image: Jim Killock
Protestors staged a demonstration outside the Radial Media London office after receiving a 'cease and desist'. Radical Media - a PR agency - claimed that the Radical Media Conference, to be held in late 2011 by various activist groups such as Red Pepper, infringed its trademark.
For more information on the Radical Media Conference click here.
Share this article











Comments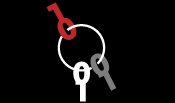 Latest Articles
Featured Article
Wendy M. Grossman responds to "loopy" statements made by Google Executive Chairman Eric Schmidt in regards to censorship and encryption.
ORGZine: the Digital Rights magazine written for and by Open Rights Group supporters and engaged experts expressing their personal views
People who have written us are: campaigners, inventors, legal professionals , artists, writers, curators and publishers, technology experts, volunteers, think tanks, MPs, journalists and ORG supporters.
ORG Events