Return to the red page district
.xxx is now, eventually, a domain name. But Wendy Grossman argues that its time has been and gone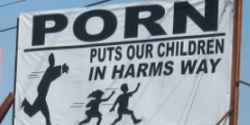 Image: CC-AT Flickr: hansol
Last week's agreement to create a .xxx generic top-level domain (generic in the sense of not being identified with a particular country) seems like a quaint throwback. Ten or fifteen years ago it might have mattered. Now, for all the stories rehashing the old controversies, it seems to be largely irrelevant to anyone except those who think they can make some money out of it.
How can it be a vector for censorship if there is no prohibition on registering pornography sites elsewhere? How can it "validate" the porn industry any more than printers and film producers did? Honestly, if it didn't have sex in the title, who would care?
I think it was about 1995 when a geekish friend said, probably at the Computers, Freedom, and Privacy conference, "I think I have the solution. Just create a top-level domain just for porn."
It sounded like a good idea at the time. Many of the best ideas are simple – with a kind of simplicity mathematicians like to praise with the term "elegant". Unfortunately, many of the worst ideas are also simple – with a kind of simplicity we all like to diss with the term "simplistic". Which this is depends to some extent on when you're making the judgement.
In 1995, the sense was that creating a separate pornography domain would provide an effective alternative to broad-brush filtering. It was the era of Time magazine's Cyberporn cover story, which Netheads thoroughly debunked and leading up to the passage of the Communications Decency Act in 1996.
The idea that children would innocently stumble upon pornography was entrenched and not wholly wrong. At that time, as PC Magazine points out while outlining the adult entertainment industry's objections to the new domain, a lot of web surfing was done by guesswork, which is how the domain whitehouse.com became famous.
A year or two later, I heard that one of the problems was that no one wanted to police domain registrations. Sure. Who could afford the legal liability? Besides, limiting who could register what in which domain was not going well: .com, which was intended to be for international commercial organizations, had become the home for all sorts of things that didn't fit under that description, while the .us country code domain had fallen into disuse.
Even today, with organizations controlling every top-level domain, the rules keep having to adapt to user behavior. Basically, the fewer people interested in registering under your domain the more likely it is that your rules will continue to work.
No one has ever managed to settle – again – the question of what the domain name system is for, a debate that's as old as the system itself: its inventor, Paul Mockapetris, still carries the scars of the battles over whether to create .com. (If I remember correctly, he was against it, but finally gave on in that basis that: "What harm can it do?") Is the domain name system a directory, a set of mnemonics, a set of brands/labels, a zoning mechanism, or a free-for-all?
ICANN began its life, in part, to manage the answers to this particular controversy; many long-time watchers don't understand why it's taken so long to expand the list of generic top-level domains. Fifteen years ago, finding a consensus and expanding the list would have made a difference to the development of the net. Now it simply does not matter.
I've written before now that the domain name system has faded somewhat in importance as newer technologies – instant messaging, social networks, iPhone/iPad apps – bypass it altogether. And that is true. When the DNS was young, it was a perfect fit for the internet applications of the day for which it was devised: Usenet, Web, email, FTP, and so on.
But the domain name system enables email and the web, which are typically the gateways through which people make first contact with those services (you download the client via the web, email your friend for his ID, use email to verify your account).
The rise of search engines – first Altavista, then primarily Google – did away with much of consumers need for a directory. Also a factor was branding: businesses wanted memorable domain names they could advertise to their customers. By now, though probably most people don't bother to remember more than a tiny handful of domain names now – Google, Facebook, perhaps one or two more. Anything else they either put into a search engine or get from either a bookmark or, more likely, their browser history.
Then came sites like Facebook, which take an approach akin to CompuServe in the old days or mobile networks now: they want to be your gateway to everything online (Facebook is going to stream movies now, in competition with NetFlix!) If they succeed, would it matter if you had – once – to teach your browser a user-unfriendly long, numbered address?
It is in this sense that the domain name system competes with Google and Facebook as the gateway to the net. Of all the potential gateways, it is the only one that is intended as a public resource rather than a commercial company. That has to matter, and we should take seriously the threat that all the net's entrances could become owned by giant commercial interests. But .xxx missed its moment to make history.

Wendy M. Grossman's Web site has an extensive archive of her books, articles, and music, and an archive of all the earlier columns in this series
Share this article











Comments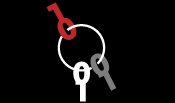 Latest Articles
Featured Article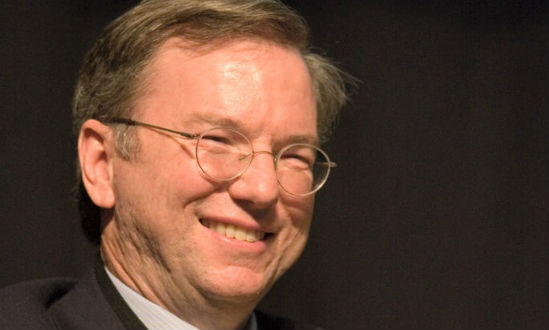 Wendy M. Grossman responds to "loopy" statements made by Google Executive Chairman Eric Schmidt in regards to censorship and encryption.
ORGZine: the Digital Rights magazine written for and by Open Rights Group supporters and engaged experts expressing their personal views
People who have written us are: campaigners, inventors, legal professionals , artists, writers, curators and publishers, technology experts, volunteers, think tanks, MPs, journalists and ORG supporters.
ORG Events