Dodgy salesmen?
Do you think you're "buying" an ebook? If so, you may want to think again
Image: CC-AT-SA Flickr: rjs1322 (Rob)
Amazon's Kindle product page quotes professional reviewers as saying: "allowing you to click, buy, and start reading your purchases in 60 seconds"; "the next time you hear about a great book, just search, buy, and read"; "simply buy and download the whole book with 1-Click". 
It's pretty clear, right? Amazon sells you ebooks. Simple!
Or does it?
"Use of Digital Content.
Upon your download of Digital Content and payment of any applicable fees (including applicable taxes), the Content Provider grants you a non-exclusive right to view, use, and display such Digital Content an unlimited number of times, solely on the Kindle or a Reading Application or as otherwise permitted as part of the Service, solely on the number of Kindles or Other Devices specified in the Kindle Store, and solely for your personal, non-commercial use. Unless otherwise specified, Digital Content is licensed, not sold, to you by the Content Provider.
"Neither the sale or transfer of the Kindle to you, nor the license of the Software or Digital Content to you, transfers to you title to or ownership of any intellectual property rights of Amazon or its suppliers or the other Content Providers. All licenses are non-exclusive and all rights not expressly granted in this Agreement are reserved to Amazon or the other Content Providers."1
Think again! You're not actually buying something. You're licensing the use of an ebook. You can't buy a licence. You pay a fee, they share some of their rights with you. This is a massive, massive difference between the physical books sold today, and ebooks. An ebook is not your property, it remains, at all times, Amazon's property. You enter into a long-lasting contract with them, which is how, even after you'd thought the transaction was over, they can still require that, until the end of your life, you obey their terms, such as:
"Limitations. Unless specifically indicated otherwise, you may not sell, rent, lease, distribute, broadcast, sublicense, or otherwise assign any rights to the Digital Content or any portion of it to any third party, and you may not remove or modify any proprietary notices or labels on the Digital Content. In addition, you may not bypass, modify, defeat, or circumvent security features that protect the Digital Content."1
Break any conditions of the agreement, and they will take back what you thought you'd bought. Or they could sue you for breach of contract. Or maybe even copyright infringement, which if you're in the US, is particularly scary since (as we all know) they have statutory damages there: no need for Amazon to prove it actually suffered harm; they can claim arbitrary amounts from you anyhow.
In fact, they could deprive you of the 'book' which they told you that you were 'purchasing' even if you held up your end of the bargain perfectly. They already have, several times. They reserve the right to take what you paid for back if they want:
"Changes to Service. We may modify, suspend, or discontinue the Service, in whole or in part, at any time."1
Got a problem with that, UK user of Amazon.co.uk? Take it to the courts of Luxembourg City, Dorothy!
"Disputes. Any dispute arising out of or relating in any way to this Agreement will be adjudicated in the courts of the judicial district of Luxembourg City, and you consent to non-exclusive jurisdiction and venue in such courts."1
You may find yourself saying, "Waaah? But they said I was buying an ebook! It's all over the product page and checkout process! I thought that the repeated insistence on purchasing and buying meant that I was exchanging my money for something that becomes my property, not paying for a stinking licence!"
Well, tough luck.
"Complete Agreement and Severability. This is the entire agreement between us and you regarding the Kindle, Digital Content, Software, and Service and supersedes all prior understandings regarding such subject matter."1
And you know what? If Amazon wants to make it a term of your ebook licence that you wear a party hat whilst reading it upside down, or make you pay again, and say thank you sir, then it can:
"Amendment. We may amend any of the terms of this Agreement in our sole discretion by posting the revised terms on the Kindle Store or the Amazon.co.uk website."1
And remember, kids:
"Kindle is our #1 bestselling item for two years running. It's also the most-wished-for, most-gifted, and has the most 5-star reviews of any product on Amazon.com."2
Tags
Share this article











Comments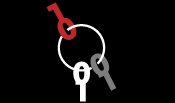 Latest Articles
Featured Article
Wendy M. Grossman responds to "loopy" statements made by Google Executive Chairman Eric Schmidt in regards to censorship and encryption.
ORGZine: the Digital Rights magazine written for and by Open Rights Group supporters and engaged experts expressing their personal views
People who have written us are: campaigners, inventors, legal professionals , artists, writers, curators and publishers, technology experts, volunteers, think tanks, MPs, journalists and ORG supporters.
ORG Events