The wartime economy
A recent report claims that cybercrime is costing the UK economy £27 billion annually. But Wendy Grossman argues that the report may be over-stating the case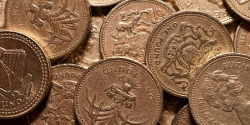 Image: CC-AT Flickr: wwarby (William Warby)
Everyone loves a good headline, and £27 billion always makes a *great* one. In this case, that was the sum that a report written by the security consultancy firm Detica, now part of BAE Systems and issued by the Office of Cyber Security and Information Assurance (PDF) estimates that cybercrime is costing the UK economy annually.
The claim was almost immediately questioned by ZDNet's Tom Espiner, who promptly checked it out with security experts. They complained that the report was full of "fake precision" (LSE professor Peter Sommer), "questionable calculations" (Harvard's Tyler Moore), and "nonsense" (Cambridge's Richard Clayton).
First, some comparisons. Twenty-seven billion pounds (approximately $40 billion) is slightly larger than a year's worth of the International Federation of the Phonographic Industry's estimate of the cumulative retail revenue lost to piracy by the European creative industries from 2008 to 2015 (PDF) (total €240 billion, about £203 million, eight years, £25.4 billion a year).
It is roughly the estimated cost of the BP oil spill, the amount some think Facebook will be worth at an IPO, and noticeably less than Apple's $51 billion cash hoard. It is also considerably smaller than the "£40 billion underworld" The Times attributed to British gangs in 2008.
Several things baffle about this report. The first is that so little information is given about the study's methodology. Who did the researchers talk to? What assumptions did they make and what statistical probabilities did they assign in creating the numbers and charts? How are they defining categories like "online scams" or "IP theft" (they're clear about one thing: they're not including file-sharing in that figure)? What is the "causal model" they developed?
We know one person they didn't talk to: Computer Weekly notes the omission of Detective superintendent Charlie McMurdie, head of the Metropolitan Police's Central e-Crime Unit. Surely he would be one of the first ports of call for understanding the on-the-ground experience.
One issue the report seems to gloss over is how very difficult it is to define and categorize cybercrime. Last year, the Oxford Internet Institute conducted a one-day forum on the subject, out of which came the report Mapping and Measuring Cybercrime (PDF), published in June 2010. Much of this report is given over to the difficulty of such definitions; Sommer, who participated in the forum, argued that we shouldn't worry about the means of commission – a crime is a crime.
More recently – perhaps a month ago – Sommer teamed up with the OII's Ian Brown to publish a report for an OECD project on future global shocks, Reducing Systemic Cybersecurity Risk (PDF). The authors' conclusion: "very few single cyber-related events have the capacity to cause a global shock". This report also includes considerable discussion of cybercrime in assessing whether "cyberwarfare" is a genuine global threat.
But the larger point about both these reports is that they disclose their methodology in detail. And as a result, they make much more modest and measured claims. This is one reason that critics have looked at the source of the OCSIA/Detica report – BAE – and argued that the numbers are inflated and the focus largely limited to things that fit BAE's business interests (that is, IP theft and espionage; the usual demon, abuse of children, is left untouched).
The big risk here is that this report will be used in determining how policing resources are allocated. "One of the most important things we can do is educate the public," says Sommer. "Not only about how to protect themselves but to ensure they don't leave their computers open to be formed into botnets. I am concerned that the effect of all these hugely military organizations lobbying for funding is that in the process things like Get Safe Online will suffer."
There's a broader point that begins with a personal nitpick. On page four, the report says this: "…the seeds of criminality planted by the first computer hackers 20 years ago." This ignores the even smaller nitpick that the *real*, original computer hackers, who built things and spent their enormous cleverness getting things to work, date to 40 and 50 years ago.
However it is utterly unfair to compare today's cybercrime to the (mostly) teenaged hackers of 1990, who spent their Saturday nights in their bedrooms war-dialling sites and trying out passwords. They were the computer equivalent of joy-riders, caused little harm, and were so disproportionately the targets of freaked-out, uncomprehending law enforcement that the Electronic Frontier Foundation was founded to spread some sanity on the situation.
Today's cybercrime underground is composed of professional criminals who operate in an organized and methodical way. There is no more valid comparison between the two than there is between Duke Nukem and al-Qaeda. One is not a gateway to the other – but the idea that criminals would learn computer techniques and organized crime would become active online was repeatedly used as justification for anti-society legislation from cryptographic key escrow to data retention and other surveillance.
The biggest risk of a report like this is that it will be used as justification for those wrong-headed policies rather than as it might more rightfully be, as evidence of the failure of no less than five British governments to plan ahead on our behalf.
Wendy M. Grossman's Web site has an extensive archive of her books, articles, and music, and an archive of all the earlier columns in this series
Share this article











Comments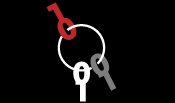 Latest Articles
Featured Article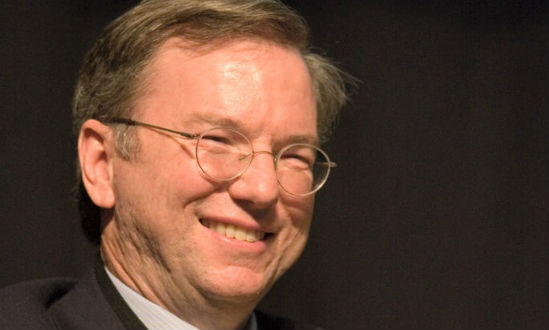 Wendy M. Grossman responds to "loopy" statements made by Google Executive Chairman Eric Schmidt in regards to censorship and encryption.
ORGZine: the Digital Rights magazine written for and by Open Rights Group supporters and engaged experts expressing their personal views
People who have written us are: campaigners, inventors, legal professionals , artists, writers, curators and publishers, technology experts, volunteers, think tanks, MPs, journalists and ORG supporters.
ORG Events