Facebook goes public
A short summary of recent comment on Facebook's proposed IPO
Image: Mark Zuckerberg, taken by Bryan Thatcher: CC BY-NC-SA 2.0
The big social media news in 2012 so far is of course Facebook's proposed Initial Public Offering; the plan for the most popular social networking site worldwide to go public, meaning that Facebook is getting ready to have shares being traded on the stock market by May this year. As you have probably heard, Facebook's numbers are "very impressive", as described by Kathleen Smith, principal of IPO investment advisory firm, Renaissance Capital. In case you haven't, here they are again: Facebook has 845 million users, 443 million of those are daily users, it's profits rose by 65% in 2011 to $1 billion, off revenues of $3.71 billion, founder and Harvard dropout Mark Zuckerberg is worth an estimated 17.5 billion and number 52 on Forbes billionaires list and so on and so on. (sources: BBC news, Forbes, Wikipedia)
We know that Facebook has been a spectacular, fast-developing success since its inception in 2004 and going public will be a way for it to continue to make more money. The stock market flotation seeks to raise around $5bn. The questions looming around this new prospect now focus on what will the implication be for the social experience of Facebook? 
In short, the decision will mean the company will have to publish its financial information, so we can see how much it makes from advertising revenue and it will have to answer to shareholders when managing profitability. The underwriters of Facebook's IPO will be Morgan Stanley and Goldman Sachs will also be involved. They will be aiming at large businesses and wealthy famous people as the customers they want to buy shares. Daniel Burrus writing for the Huffington Post identifies two potential problems with how Facebook might have adapt to drive revenues: The first is that it might have to change its privacy policy again to 'allow them to be more intrusive' which could create a backlash, and the second is that Facebook could allow more advertising on the site, interfering with the sites use and possibly causing more upset. So an increase in adverts on the site and compromising privacy are concerns.
Zuckerberg has always expressed in interviews that his vision and motives for Facebook centre on its information sharing powers and the importance of openness as a social good. (BBC documentary: Mark Zuckerberg: Inside Facebook, Wired interview 2010) In an interview with Wired in 2010 he said, " … it bums me out that people immediately go 'you must be doing this to make money'. Because that's so different from the ethos of the company". He went on to say that Facebook's use of adverts was sparse compared to the average internet search. So there is a very real paradox in the new impetus for driving more profit and the executives' own original goals. Its a finely balanced thing, too much pressure from business and shareholders could mess up Facebook's entire creative purpose, its precariously held kudos for being cool, social, democratic and even subversive.
Glancing over the 'impressive numbers' on Facebook's usage and estimated worth and then reading Zuckerberg's letter in the prospectus for the IPO highlights the potential gap between Zuckerberg's idealism and those who will look at Facebook with dollar signs in their eyes. Zuckerberg wrote: "Facebook was not originally created to be a company. It was built to achieve a social mission- to make the world more open and connected. We think its important that everyone who invests in Facebook understands what this mission means to us, how we make decisions and why we do the things we do."
In order to make this mission possible Facebook execs will have to strike a difficult balance to keep fans onside from 2012 onwards. Some commentators remind us that Facebook is not safe from the competitive and constantly changing world of internet start-ups that saw Yahoo and Myspace get usurped by newcomers. There is a danger that a Facebook site full of adverts would out people off. But on the other hand if you read any book giving advice to marketers on how best to utilise social media currently, you may question whether this is a door that hasn't already been opened. With such a huge following and now new investment it is hard to imagine a world without fb in the near future. What is more likely is that new groups will build on the platform that already exists and will develop alongside it.
What the new business model will do to Facebook is something we will find out sooner. Later this year when we sign in to invariably check our messages, share links, like pages, write to friends, form groups, create events, upload photos, see friend's photos, update our status or add new friends we will be able to see what subtle or dramatic changes the our favourite social network has undergone.
Tags
Share this article











Comments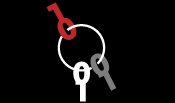 Latest Articles
Featured Article
Wendy M. Grossman responds to "loopy" statements made by Google Executive Chairman Eric Schmidt in regards to censorship and encryption.
ORGZine: the Digital Rights magazine written for and by Open Rights Group supporters and engaged experts expressing their personal views
People who have written us are: campaigners, inventors, legal professionals , artists, writers, curators and publishers, technology experts, volunteers, think tanks, MPs, journalists and ORG supporters.
ORG Events