The year without the BPI
I used to spend £50 a month on music. Six months into my boycott of BPI, I examine who gains and loses - and how much.
Image: CC-AT Flickr: StartAgain (Gary Denham)
About six months ago, when the Digital Economy Bill became the Digital Economy Act, I decided to try a little experiment: for a year, I was going to live without the BPI. That meant not buying any music released on a BPI-affiliated label, or downloading any such music - if I was going to do this, I was going to do it by the book.
I wanted to know what effect this would have on my music-buying habits: would I spend more or less; how would I find out about new music; would I find artists I otherwise would not have found; and would there be artists whose music I would regret not being able to buy?
Now, in the six months leading up to this experiment, I was spending an average of £50-60 a month on music. I was buying music from a fairly varied range of sources: impulse buys at the supermarket, the occasional Amazon order, CDs directly from artists at gigs and from buskers in the street; and I was maybe downloading a couple of albums a year off the Internet - mostly torrents.
My music taste isn't exactly compatible with the charts these days, but there were a couple of reasonably successful artists whose music I was buying. I'm talking Sting and Florence & the Machine here, not Leona Lewis. At the same time, I had already started paying a lot more attention to where my music was coming from, as artists like Amanda Palmer and The Indelicates had publicised the difficulties they were having with their respective labels. So the transition to boycotting the BPI was actually a lot smoother than it might be for some people.
Here are some of the key things I've discovered over the last six months.
The amount of money I spend on music has gone down significantly. This is not necessarily exclusively down to boycotting the BPI (I've had tech issues which make managing music more difficult, and my household spending priorities have changed slightly), but the experiment certainly plays a role, in a number of ways which we'll come to.
Where previously I might have spotted a CD in the shops that I fancied, or seen a YouTube video and ordered the album from Amazon, that is now mostly not happening. The kind of music sold in shops or on Amazon tends to be by signed artists on BPI-affiliated labels.
As an extension of the above, I have this assumption in my mind that if I hear of an artist through anything even remotely resembling mainstream media (the Mercury Prize, the BBC's coverage of the major festivals across the summer), that artist must be with a BPI-affiliated label and is thus off limits. A good example here is The XX who won the Mercury Prize for their album - which was not released on a BPI-affiliated label. I only found this out accidentally and would otherwise never have considered buying the album.
Finding new music that I can buy takes longer. It actually takes a conscious effort to look at artists' websites, or at places like Corporate Records, listen to samples, and decide what to buy. I don't always have the time and energy to do that, which is another reason my spending on music has decreased.
As a result, I have tended to stick to artists I know. I have bought nearly everything I could get my hands on by Amanda Palmer, Zoe Keating, The Indelicates and Bitter Ruin - simply because these are artists I know and like whose music is not released on BPI-affiliated labels. Sometimes I will check out artists recommended by some of these people, but again, that takes time and effort.
Where artists have put their music online for free, I have been careful to listen to it online but not download a copy unless I'm paying for it. It just feels like the right thing to do, even if people like Steve Lawson positively go out of their way to encourage me to download their music for free.
I have been paying a lot more attention to second-hand CD stalls and picking up the occasional impulse buy from there. It's a legal way of buying BPI-released music, without paying the BPI for it. It's far from ideal as artists don't get their dues from second-hand sales either, but what's a Red Hot Chili Peppers addict to do?
Finally, there have been a number of regrets: artists whose music I would really like to buy but can't, at least until the year is out. None of them have been big-name artists. They've been the people who are signed but don't quite get the support from their label that they deserve and as a result stay on the fringes of the music business, never making it really big. They're people like Regina Spektor whom I went to see live, and Melissa auf der Maur, who is doing all sorts of funky things with the way she's releasing her music but is still with a BPI label unfortunately.
Now at the half-way mark of this experiment, the major conclusion I seem to be drawing is that, while the BPI will hardly notice my missing dollars, it's the small acts either side of the signed/unsigned threshold—people like The XX or Melissa auf der Maur—who will. This is unfortunate and very much not the intended effect. I will still stick with the experiment for another six months (expect a progress report then!), but there's probably a better model for hitting the BPI without penalising artists.
In the meantime, if you want to play along at home, BPI Radar (and the companion RIAA Radar) is a really good place to start.
Milena is an economics & politics graduate, an IT manager, and a campaigner for digital rights, electoral reform and women's rights. She blogs at milenapopova.eu and tweets as @elmyra.
Share this article











Comments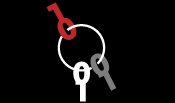 Latest Articles
Featured Article
Wendy M. Grossman responds to "loopy" statements made by Google Executive Chairman Eric Schmidt in regards to censorship and encryption.
ORGZine: the Digital Rights magazine written for and by Open Rights Group supporters and engaged experts expressing their personal views
People who have written us are: campaigners, inventors, legal professionals , artists, writers, curators and publishers, technology experts, volunteers, think tanks, MPs, journalists and ORG supporters.
ORG Events