A Pledge for Digital Rights
Why and how you can tell which sites ISPs are blocking.
Image: CC BY-SA 2.0 Flickr: RIUM+
Surfing the World Wide Web gives users the feeling that any information available on the Web is accessible. Experts have shown that this simply is not the case. Some websites are blocked by Internet Service Providers or a corporate firewall. Many companies block websites from certain users because of copyright issues. When consumers suspect that certain websites may be blocked from their computer, they have several options to resolve the potential problem.
How to Know if Sites are Blocked
Try Local Coffee Shops or Free WiFi Locations. Since different Internet service providers will block certain websites, consumers should go to their local coffee shops or other places that have free WiFi that is different from the ISP in the home or office. If the website is not blocked with other ISPs, there are some steps to take to circumvent the blocking.
Check Online for Site Unblocking Software. Apparently, there some software companies that will allow you to determine which sites are being blocked from your view. Unfortunately, some anti-virus software programs and firewalls will not allow consumers to access to the websites where the software is located. Try some of the techniques highlighted in the next section for more information.
Options to Circumvent the Blocking
1. Use a Proxy Server to Access the Website: Find the website's IP address by typing "tracert www.websitename.com" into a Command Prompt window. In the place of "websitename", replace it with the name of the website that you are attempting to reach. The IP address displayed first will be correct address for the website.
Type the website's IP address into the browser instead of the browser name. If the website appears, then this could mean the site is blocked. Search online to find a free proxy. Once the proxy is located, visit the Proxy Settings in the "Tools" or "Options" menu. Enter the IP address and port address of the proxy. The website will be loaded as a proxy and you will bypass your ISP.
Websites such as "hidemyass.com", "can't bust me" or "anonr.com" each facilitate the accessibility to sites that a person may want to view but are blocked. Some proxy service sites will allow customers to enter the URL for the site that you want and grab the content. Some of these websites will allow anonymous web surfing by disguising the IP address and location information. Corporate firewalls and Internet Service Providers may block Proxy Server websites also.
2. Web2Mail: This free service will convert the desired URL into HTML readable format that can be read in the selected email client. Any links on this particular website that the user desires to view will also require an email with the URL in the subject line to the Web2Mail service. This is a temporary fix until you can view the websites in another way.
3. Use Virtual Private Networking (VPN): Many people working in a corporate office have restricted Internet. Using Virtual Private Networking, establish a home office and receive unrestricted access to the Web. OpenVPN, TightVNC, LogMeIn Free and UltraVNC are the free Virtual Private Network software options. Most people do not need any technical expertise to setup a VPN at home.
4. Use an Internet Anonymizer: TOR onion router masks the user's IP address after sending the URL through a maze of servers. Vidalia, Torbutton, Firefox and Operator are other TOR anonymizers that may prevent blocking. JAP is another type of anonymizer router as well.
5. Use Google: Viewing cache is recommend that clients who need to view a blocked site. The cached version may not be up to date, but the basic information that you accessed previously will be present. Google reader can extract RSS feeds from a blocked site if you are looking from updates. Simply enter the site's URL and the site will extract the RSS feeds for you.
Approaches to Technical Censorship
Internet Protocol (IP) Address Blocking: If access to a particular IP address is blocked, then all websites on that particular website will be blocked. Proxies are helpful in this situation.
Domain Name System Filtering and Redirection: If the domain name is blocked, find an alternative DNS root that will allow resolution of the blocked domain name. Bypass the DNS if the IP address is not blocked and is obtainable from another source.
Uniform Resource Locator Filtering: To circumvent block of URL strings, users may use escaped characters in the URL or encrypted protocols. VPN and TLS/SSL are common encrypted protocols.
Packet Filtering: Certain TCP packet transmissions may be terminated when controversial keywords are detected. Users may utilize VPN or TLS/SSL to circumvent the problem.
Summary
When ISPs or companies block websites, this practice can be inconvenient. The practice is especially inconvenient if the user is not aware of which sites are being blocked through the Internet. Consumers should follow the steps above to determine which methods will alleviate the problem.
This is a guest article by Ruben Corbo, a writer for the website Broadband Expert where you can find high speed internet providers in your area and compare prices on different deals for your wireless internet necessities.
Tags
Share this article











Comments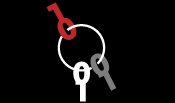 Latest Articles
Featured Article
Wendy M. Grossman responds to "loopy" statements made by Google Executive Chairman Eric Schmidt in regards to censorship and encryption.
ORGZine: the Digital Rights magazine written for and by Open Rights Group supporters and engaged experts expressing their personal views
People who have written us are: campaigners, inventors, legal professionals , artists, writers, curators and publishers, technology experts, volunteers, think tanks, MPs, journalists and ORG supporters.
ORG Events