A Weekend Treat
Deadline Hollywood releases the full screenplay of The Social Network online
Image: The Social Network
Aaron Sorkin—the genius behind The West Wing—is possibly one of the most talented screenwriters kicking about Hollywood these days. His latest triumph, The Social Network, has scooped up so many awards and accolades that they've had to give this list its own Wikipedia page.
Adapted from Ben Mezrich's novel, The Accidental Billionaires, The Social Network is a fictional account of the story behind the iconic social networking site, Facebook. 
Deadline appears to have been given permission to release the full screenplay along with an exclusive interview with Aaron Sorkin himself - it makes for some delectable weekend reading. 
Enjoy!
Share this article











Comments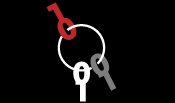 Latest Articles
Featured Article
Wendy M. Grossman responds to "loopy" statements made by Google Executive Chairman Eric Schmidt in regards to censorship and encryption.
ORGZine: the Digital Rights magazine written for and by Open Rights Group supporters and engaged experts expressing their personal views
People who have written us are: campaigners, inventors, legal professionals , artists, writers, curators and publishers, technology experts, volunteers, think tanks, MPs, journalists and ORG supporters.
ORG Events