Face to face
We saw Facebook role out facial recognition software, but what role does the technology have beyond the social media site, writes Wendy M. Grossman
Image:
When, six weeks or so back, Facebook implemented facial recognition without asking anyone much in advance, Tim O'Reilly expressed the opinion that it is impossible to turn back the clock and pretend that facial recognition doesn't exist or can be stopped. We need, he said, to stop trying to control the existence of these technologies and instead concentrate on controlling the uses to which collected data might be put. 
Unless we're prepared to ban face recognition technology outright, having it available in consumer-facing services is a good way to get society to face up to the way we live now. Then the real work begins, to ask what new social norms we need to establish for the world as it is, rather than as it used to be.
This reminds me of the argument that we should be teaching creationism in schools in order to teach kids critical thinking: it's not the only, or even best, way to achieve the object. If the goal is public debate about technology and privacy, Facebook isn't a good choice to conduct it.
The problem with facial recognition, unlike a lot of other technologies, is that it's retroactive, like a compromised private cryptography key. Once the key is known you haven't just unlocked the few messages you're interested in but everything ever encrypted with that key. Suddenly deployed accurate facial recognition means the passers-by in holiday photographs, CCTV images, and old TV footage of demonstrations are all much more easily matched to today's tagged, identified social media sources. It's a step change, and it's happening very quickly after a long period of doesn't-work-as-hyped. So what was a low-to-moderate privacy risk five years ago is suddenly much higher risk – and one that can't be withdrawn with any confidence by deleting your account.
There's a second analogy here between what's happening with personal data and what's happening to small businesses with respect to hacking and financial crime. "That's where the money is," the bank robber Willie Sutton explained when asked why he robbed banks. But banks are well defended by large security departments. Much simpler to target weaker links, the small businesses whose money is actually being stolen. These folks do not have security departments and have not yet assimilated Benjamin Woolley's 1990s observation that cyberspace is where your money is. The democratization of financial crime has a more direct personal impact because the targets are closer to home: municipalities, local shops, churches, all more geared to protecting cash registers and collection plates than to securing computers, routers, and point-of-sale systems.
The analogy to personal data is that until relatively recently most discussions of privacy invasion similarly focused on celebrities. Today, most people can be studied as easily as famous, well-documented people if something happens to make them interesting: the democratization of celebrity. And there are real consequences. Canada, for example, is doing much more digging at the border, banning entry based on long-ago misdemeanors. We can warn today's teens that raiding a nearby school may someday limit their freedom to travel; but today's 40-somethings can't make an informed choice retroactively.
Changing this would require the US to decide at a national level to delete such data; we would have to trust them to do it; and other nations would have to agree to do the same. But the motivation is not there. Judith Rauhofer, at the online behavioral advertising workshop she organised a couple of weeks ago, addressed exactly this point when she noted that increasingly the mantra of governments bent on surveillance is, "This data exists. It would be silly not to use it."
The corollary, and the reason O'Reilly is not entirely wrong, is that governments will also say, "This *technology* exists. It would be silly not to use it." We can ban social networks from deploying new technologies, but we will still be stuck with it when it comes to governments and law enforcement. In this, govermment and business interests.
So what, then? Do we stop posting anything online on the basis of the old spy motto "Never volunteer information", thereby ending our social participation? Do we ban the technology (which does nothing to stop the collection of the data)? Do we ban collecting the data (which does nothing to stop the technology)? Do we ban both and hope that all the actors are honest brokers rather than shifty folks trading our data behind our backs? What happens if thieves figure out how to use online photographs to break into systems protected by facial recognition?
One common suggestion is that social norms should change in the direction of greater tolerance. That may happen in some aspects, although Anders Sandberg has an interesting argument that transparency may in fact make people more judgmental. But if the problem of making people perfect were so easily solved we wouldn't have spent thousands of years on it with very little progress.
I don't like the answer "It's here, deal with it." I'm sure we can do better than that. But these are genuinely tough questions. The start, I think, has to be building as much user control into technology design (and its defaults) as we can. That's going to require a lot of education, especially in Silicon Valley.
Wendy M. Grossman's Web site has an extensive archive of her books, articles, and music, and an archive of all the earlier columns in this series
Share this article











Comments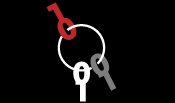 Latest Articles
Featured Article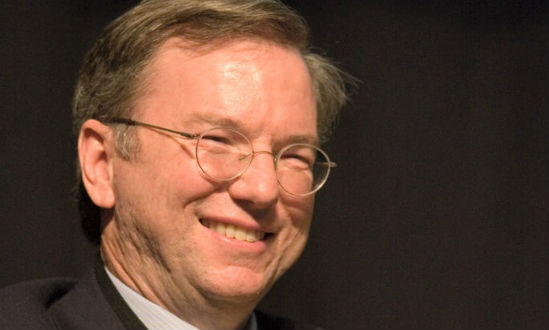 Wendy M. Grossman responds to "loopy" statements made by Google Executive Chairman Eric Schmidt in regards to censorship and encryption.
ORGZine: the Digital Rights magazine written for and by Open Rights Group supporters and engaged experts expressing their personal views
People who have written us are: campaigners, inventors, legal professionals , artists, writers, curators and publishers, technology experts, volunteers, think tanks, MPs, journalists and ORG supporters.
ORG Events