Fighting internet oppression in Pakistan
Pakistan coordinator Shahzad Ahmad, of the South Asian internet rights campaign group Bytes for All, tells ORGZine about the media, the internet, the law and their campaigns in Pakistan
Image: CC-AT-SA Flickr: thewazir (Omer Wazir)
How widespread is internet access in Pakistan? How fast is this growing?
Internet penetration and real access is still but a dream. Pakistan has a population of almost 180 million, but the total number of internet users is 4 million, and broadband users still under a million. Internet access is largely confined to urban areas, and despite the efforts of the Universal Service Fund to provide access in remote areas, there is still much to be invested in data networks and service delivery. Although bandwidth rates have been reduced, due to the monopoly of Pakistan Telecommunication Company Limited (PTCL) on the copper wire infrastructure, broadband penetration is not possible. Internet access is therefore extremely hard to come by in suburbs and small towns – needless to say, this is detrimental to both businesses and civil society. 
Pakistan has a vibrant and vigorous media – how does the internet fit into this?
The mainstream media in Pakistan is increasingly pandering to the powers that be. As a result, people who are able to, turn to the internet for alternative news and information. Interestingly, there have been several instances where online journalism has taken a lead, with the mainstream media following. For example, a horrific case in Sialkot where a mob lynched two teenage brothers, only found mainstream media attention when it was uploaded on YouTube. The same was true of the Pakistani army's alleged involvement in extrajudicial killings in northern Pakistan. That said, B4A is extremely concerned about the increasing controls on the internet. Censorship, surveillance and website ban is rampant in the name of religion, national security and the war on terror.  
In your experience, do governments use technology to target or monitor activists and dissidents?
Bloggers and individuals are generally not targeted, but it is a terrible fact that the government is continuously monitoring Pakistani cyberspace. Take down notices are never issued because offending websites are simply blocked. The Pakistan Telecommunication Authority (PTA) simply issues ISPs with a list of URLs to be blocked, and ISPs have to comply. Interestingly, reasons for blocking are never given, though the Interior Minister regularly issues vague statements about blasphemy or other content which is deemed threatening to national security.
Additionally, PTA's agreement with notorious US corporations like Narus shows how the government is active in monitoring and filtering through ISPs. Pakistan has been one of Narus' main customers since 2007. Despite claiming to only curb grey telephony traffic, in actual fact, all communication is being monitored in real time; Narus has been selling the PTA real-time data traffic intelligence equipment.
Specific cases where content has been blocked are particularly relevant to Balochistan. The case of Make Pakistan Better and Baloch Hal are examples of how the PTA are exercising blanket bans on content. Due to a media blackout from Balochistan, we are not fully aware of the situation. We suspect that there are stricter controls on the net and content. The increasing number of murdered journalists and political workers is a testament to this.  
Tell me a little about Bytes for All (B4A)?
B4A was founded in 1999 at a time when there was a noticeable rise in the popularity of ICT across South Asia, but there was a definite absence of a regional network that would lobby the needs of concerned professionals and practitioners, and their struggle for issues relating to the whole realm of ICT. Our overall approach is to promote a rights agenda and civil liberties using ICT.  
What work does B4A do in Pakistan?
We are the only national level civil society organisation which has been working on specific issues pertaining to internet governance and internet rights. 'Computing and the Internet for the Majority of the World' is our current flagship. It focuses on ICT policy advocacy, online privacy rights, freedom of expression, strategic use of ICT for women's empowerment, and combating violence against women using ICT tools.
What struggles have B4A faced in pushing their agenda?
As a small team, B4A often lack financial or human resources. In order to be effective, we need to be able to challenge laws in court – particularly those laws which encroach basic human rights and civil liberties.
Generally, the onus of reversing these laws falls on someone challenging them in court – but such class action suits require more commitment than occasional pro bono support. Given that Pakistan has a relatively independent judiciary at the higher levels, with the right resources B4A can effectively fight essential legal battles to generate more case laws for the online sphere.
In order to deal with issues of censorship and invasion of privacy effectively, we need to engage more with legal fraternity. So far, we have seen a great impact by the newly enacted constitutional provision of Article 19-A which deals with access to information; we now need critical financial resources to challenge governmental oppression in online space.  
Can you outline some of your successes?
1. In 2007, the government was eager to pass a Cyber Crimes Bill that was laden with laws which encroached on basic civil liberties. With strong support from several individuals, B4A and our partners lobbied against this bill. The Prime Minister, under sufficient pressure, had to return this legislation for further consultation so that it didn't infringe citizens' basic rights. 
2.  Take Back The Tech Campaign is one of B4A's most important initiatives where technology is used to prevent violence against women, highlighting their issues and bringing forward methodologies on how women in Pakistan can protect and counter online privacy invasions, and fight for their rights. 
3. In 2010, PTA blocked the facebook.com domain under the pretext that Facebook was responsible for hosting a page that promoted blasphemous content. B4A helped challenge the injunction in high court, and successfully opened up the domain, barring only a few particular URLs which are still deemed blasphemous by the Lahore High Court. 
What changes would you like to see happen in Pakistan with respect to the internet?
We continue to dream for a free and open internet both in Pakistan and the rest of the world. In our local context, we hope that it reaches out in its entirety to remote populations and assists in solving persistent socio-economic problems, health, education, professional development, the empowerment of women, and ultimately provides greater opportunity for all.
Shahzad Ahmad is a Pakistan-based internet rights activist and campaigner with B4A and Take Back The Tech. He tweets as @bytesforall
Iman Qureshi is a freelance journalist and currently editor of ORGZine. She tweets as @ImanQureshi
Share this article











Comments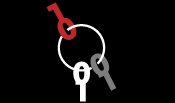 Latest Articles
Featured Article
Wendy M. Grossman responds to "loopy" statements made by Google Executive Chairman Eric Schmidt in regards to censorship and encryption.
ORGZine: the Digital Rights magazine written for and by Open Rights Group supporters and engaged experts expressing their personal views
People who have written us are: campaigners, inventors, legal professionals , artists, writers, curators and publishers, technology experts, volunteers, think tanks, MPs, journalists and ORG supporters.
ORG Events