Location, location, location
Data... it's about who knows you.
Image: JohnDBritton on Flickr.com CC BY-SA 2.0 licence
In the late 1970s, I used to drive across the United States several times a year (I was a full-time folksinger), and although these were long, long days at the wheel, there were certain perks. One was the feeling that the entire country was my backyard. The other was the sense that no one in the world knew exactly where I was. It was a few days off from the pressure of other people.
I've written before that privacy is not sleeping alone under a tree but being able to do ordinary things without fear. Being alone on an interstate crossing Oklahoma wasn't to hide some nefarious activity (like learning the words to "There Ain't No Instant Replay in the Football Game of Life"). Turn off the radio and, aside from an occasional billboard, the world was quiet.
Of course, that was also a world in which making a phone call was a damned difficult thing to do, which is why professional drivers all had CB radios. Now, everyone has mobile phones, and although your nearest and dearest may not know where you are, your phone company most certainly does, and to a very fine degree of "granularity".
I imagine normal human denial is broad enough to encompass pretending you're in an unknown location while still receiving text messages. Which is why this year's A Fine Balance focused on location privacy.
The travel privacy campaigner Edward Hasbrouck has often noted that travel data is particularly sensitive and revealing in a way few realize. Travel data indicate your religion (special meals), medical problems, and life style habits affecting your health (choosing a smoking room in a hotel). Travel data also shows who your friends are, and how close: who do you travel with? Who do you share a hotel room with, and how often?
Location data is travel data on a steady drip of steroids. As Richard Hollis, who serves on the ISACA Government and Regulatory Advocacy Subcommittee, pointed out, location data is in fact travel data - except that instead of being detailed logging of exceptional events it's ubiquitous logging of everything you do. Soon, he said, we will not be able to opt out - and instead of travel data being a small, sequestered, unusually revealing part of our lives, all our lives will be travel data.
Location data can reveal the entire pattern of your life. Do you visit a church every Monday evening that has an AA meeting going on in the basement? Were you visiting the offices of your employer's main competitor when you were supposed to have a doctor's appointment?
Research supports this view. Some of the earliest work I'm aware of is of Alberto Escudero-Pascual. A month-long experiment tracking the mobile phones in his department enabled him to diagram all the intra-departmental personal relations. In a 2002 paper, he suggests how to anonymize location information (PDF). The problem: no business wants anonymization. As Hollis and others said, businesses want location data. Improved personalization depends on context, and location provides a lot of that.
Patrick Walshe, the director of privacy for the GSM Association, compared the way people care about privacy to the way they care about their health: they opt for comfort and convenience and hope for the best. They - we - don't make changes until things go wrong. This explains why privacy considerations so often fail and privacy advocates despair: guarding your privacy is like eating your vegetables, and who except a cranky person plans their meals that way?
The result is likely to be the world that Microsoft UK's director of Search, advertising, and online UK, Dave Coplin, outlined, arguing that privacy today is at the turning point that the Melissa virus represented for security 11 years ago when it first hit.
Calling it "the new battleground," he said, "This is what happens when everything is connected." Similarly, Blaine Price, a senior lecturer in computing at the Open University, had this cheering thought: as humans become part of the Internet of Things, data leakage will become almost impossible to avoid.
Network externalities mean that the number of people using a network increase its value for all other users of that network. What about privacy externalities? I haven't heard the phrase before, although I see it's not new (PDF). But I mean something different than those papers do: the fact that we talk about privacy as an individual choice when instead it's a collaborative effort. A single person who says, "I don't care about my privacy" can override the pro-privacy decisions of dozens of their friends, family, and contacts. "I'm having dinner with @wendyg," someone blasts, and their open attitude to geolocation reveals mine.
In his research on tracking, Price has found that the more closely connected the trackers are the less control they have over such decisions. I may worry that turning on a privacy block will upset my closest friend; I don't obsess at night, "Will the phone company think I'm mad at it?"
So: you want to know where I am right now? Pay no attention to the geolocated Twitterer who last night claimed to be sitting in her living room with "wendyg". That wasn't me.

Wendy M. Grossman's Web site has an extensive archive of her books, articles, and music, and an archive of all the earlier columns in this series.
Tags
Share this article











Comments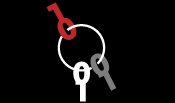 Latest Articles
Featured Article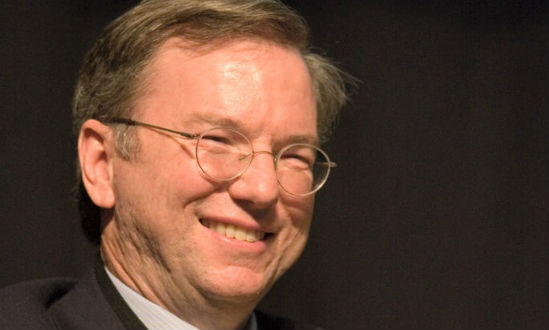 Wendy M. Grossman responds to "loopy" statements made by Google Executive Chairman Eric Schmidt in regards to censorship and encryption.
ORGZine: the Digital Rights magazine written for and by Open Rights Group supporters and engaged experts expressing their personal views
People who have written us are: campaigners, inventors, legal professionals , artists, writers, curators and publishers, technology experts, volunteers, think tanks, MPs, journalists and ORG supporters.
ORG Events