OpenTech 2011
Video from OpenTech 2011
Image: CC-AT Flickr: psd
We spoke to several of the speakers from this years OpenTech. In order of appearance; Jim Killock (Open Rights Group), Sam Smith (the organiser of Open Tech), Bill Thompson (pundit), Rufus Pollock (Open Knowledge Foundation), Chris Taggart (Open Corporates), Ade Oshineye (Developer) and Nishma Doshi (Open Rights Group). 
You can go here for more video and information on this years OpenTech.
Share this article











Comments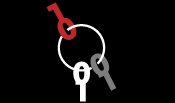 Latest Articles
Featured Article
Wendy M. Grossman responds to "loopy" statements made by Google Executive Chairman Eric Schmidt in regards to censorship and encryption.
ORGZine: the Digital Rights magazine written for and by Open Rights Group supporters and engaged experts expressing their personal views
People who have written us are: campaigners, inventors, legal professionals , artists, writers, curators and publishers, technology experts, volunteers, think tanks, MPs, journalists and ORG supporters.
ORG Events