The Grey Hour
Image: Martin Pettitt by CC-BY-2.0
There is a fundamental conundrum that goes like this. Users want free information services on the Web. Advertisers will support those services if users will pay in personal data rather than money. Are privacy advocates spoiling a happy agreement or expressing a widely held concern that just hasn't found expression yet? Is it paternalistic and patronizing to say that the man on the Clapham omnibus doesn't understand the value of what he's giving up? Is it an expression of faith in human nature to say that on the contrary, people on the street are smart, and should be trusted to make informed choices in an area where even the experts aren't sure what the choices mean? Or does allowing advertisers free rein mean the Internet will become a highly distorted, discriminatory, immersive space where the most valuable people get the best offers in everything from health to politics?
None of those questions are straw men. The middle two are the extreme end of the industry point of view as presented at the Online Behavioral Advertising Workshop sponsored by the University of Edinburgh this week. That extreme shouldn't be ignored; Kimon Zorbas from the Internet Advertising Bureau, who voiced those views also genuinely believes that regulating behavioral advertising is a threat to European industry. Can you prove him wrong? If you're a politician intent on reelection, hear that pitch, and can't document harm, do you dare to risk it?
At the other extreme end are the views of Jeff Chester, from the Center for Digital Democracy, who laid out his view of the future both here and at CFP a few weeks ago. If you read the reports the advertising industry produces for its prospective customers, they're full of neuroscience and eyeball tracking. Eventually, these practices will lead, he argues, to a highly discriminatory society: the most "valuable" people will get the best offers – not just in free tickets to sporting events but the best access to financial and health services. Online advertising contributed to the subprime loan crisis and the obesity crisis, he said. You want harm?
It's hard to assess the reality of Chester's argument. I trust his research through the documents of what advertising companies tell their customers. What isn't clear is whether the neuroscience these companies claim actually works. Certainly, one participant here says real neuroscientists heap scorn on the whole idea – and I am old enough to remember the mythology surrounding subliminal advertising.
Accordingly, the discussion here seems to me less of a single spectrum and more like a triangle, with the defenders of online behavioural advertising at one point, Chester and his neuroscience at another, and perhaps Judith Rauhofer, the workshop's organizer, at a third, with a lot of messy confusion in the middle. Upcoming laws, such as the revision of the EU ePrivacy Directive and various other regulatory efforts, will have to create some consensual order out of this triangular chaos.
The fourth episode of Joss Whedon's TV series Dollhouse, "The Gray Hour", had that week's characters enclosed inside a vault. They have an hour to accomplish their mission of theft which is the time between the time it takes for the security system to reboot. Is this online behavioral advertising's grey hour? Their opportunity to get ahead before we realize what's going on?
A persistent issue is definitely technology design.
One of Rauhofer's main points is that the latest mantra is, "This data exists, it would be silly not to take advantage of it." This is her answer to one of those middle points, that we should not be regulating collection but simply the use of data. This view makes sense to me: no one can abuse data that has not been collected. What does a privacy policy mean when the company that is actually collecting the data and compiling profiles is completely hidden? One help would be teaching computer science students ethics and responsible data practices. The science fiction writer Charlie Stross noted the other day that the average age of entrepreneurs in the US is roughly ten years younger than in the EU. The reason: health insurance. Isn't is possible that starting up at a more mature age leads to a different approach to the social impact of what you're selling?
No one approach will solve this problem within the time we have to solve it. On the technology side, defaults matter. The "software choice architect" of researcher Chris Soghoian is rarely the software developer, more usually the legal or marketing department. The three of the biggest browser manufacturers who are most funded by advertising not-so-mysteriously have the least privacy-friend default settings. Advertising is becoming an arms race: first cookies, then Flash cookies, now online behavioral advertising, browser fingerprinting, geolocation, comprehensive profiling.
The law also matters. Peter Hustinx, lecturing last night believes existing principles are right; they just need stronger enforcement and better application.
Consumer education would help – but for that to be effective we need far greater transparency from all these – largely American – companies.
What harm can you show has happened? Zorbas challenged. Rauhofer's reply: you do not have to prove harm when your house is bugged and constantly wiretapped. "That it's happening is the harm."
Wendy M. Grossman's Web site has an extensive archive of her books, articles, and music, and an archive of all the earlier columns in this series.
Share this article











Comments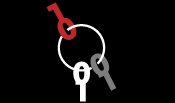 Latest Articles
Featured Article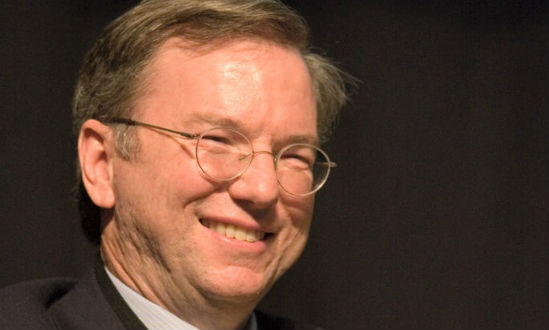 Wendy M. Grossman responds to "loopy" statements made by Google Executive Chairman Eric Schmidt in regards to censorship and encryption.
ORGZine: the Digital Rights magazine written for and by Open Rights Group supporters and engaged experts expressing their personal views
People who have written us are: campaigners, inventors, legal professionals , artists, writers, curators and publishers, technology experts, volunteers, think tanks, MPs, journalists and ORG supporters.
ORG Events