Standing up for the census
Wendy Grossman argues that the transparency of the census makes it a much better option for data collection than the alternatives
Image: CC-AT-NC Flickr: upshine (Rex Chen)
My census form arrived the other day – 32 lavender and white pages of questions about who will have been staying overnight in my house on March 27, their religions, and whether they will be cosseted with central heating and their own bedroom.
I seem to be out of step on this one, but I've always rather liked the census. It's a little like finding your name in an old phone book: I was here. Reportedly, this, Britain's 21st national census, may be the last. Cabinet Office minister Francis Maude has complained that it is inaccurate and out of date by the time it's finished, and £482 million is expensive.
Until I read the Guardian article cited above, I had never connected the census to Thomas Malthus' 1798 prediction that the planet would run out of the resources necessary to support an ever-increasing human population. I blame the practice of separating science, history, and politics: Malthus is taught in science class, so you don't realize he was contemporaneous with the inclusion of the census in the US Constitution, which you learn about in civics class.
The census seems to be the one moment when attention really gets focused on the amount and types of data the government collects about all of us. There are complaints from all political sides that it's intrusive and that the government already has plenty of other sources.
I have – both here and elsewhere – written a great deal about privacy and the dangers of thoughtlessly surrendering information but I'm inclined to defend the census. And here's why: it's transparent. Of all the data-gathering exercises to which our lives are subject it's the only one that is. When you fill out the form you know exactly what information you are divulging, when, and to whom. Although the form threatens you with legal sanctions for not replying, it's not enforced.
And I can understand the purpose of the questions: asking the size and disposition of homes, the amount of time spent working and at what, racial and ethnic background, religious affiliation, what passports people hold and what languages they speak.
These all make sense to me in the interests of creating a snapshot of modern Britain that is accurate enough for the decisions the government must make. How many teachers and doctors do we need in which areas who speak which languages? How many people still have coal fires? These are valid questions for a government to consider. But most important, anyone can look up census data and develop some understanding of the demographics government decisions are based on.
What are the alternatives? There are certainly many collections of data for various purposes. There are the electoral rolls, which collect the names and nationalities of everyone at each address in every district. There are the council tax registers, which collect the householder's name and the number of residents at each address.
Other public sector sources include the DVLA's vehicle and driver licensing data, school records, and the NHS's patient data. And of course there are many private sector sources, too: phone records, credit card records, and so on.
Here's the catch: every one of those is incomplete. Not everyone has a credit card; some people are so healthy they get dropped from their doctors' registers because they haven't visisted in many years; some people don't have an address; some people have five phones, some none. Most of those people are caught by the census, since it relies on counting everyone wherever they're staying on a single particular night.
Here's another catch: the generation of national statistics to determine the allocation of national resources is not among the stated purposes for which those data are gathered. That is of course fixable. But doing so might logically lead government to mandate that these agencies collect more data from us than they do now – and with more immediate penalties for not complying.
Would you feel better about telling the DVLA or your local council your profession and how many hours you work? No one is punished for leaving a question blank on the census, but suppose leaving your religious affiliation blank on your passport application means not getting a passport until you've answered it?
Which leads to the final, biggest catch. Most of the data that is collected from us is in private hands or is confidential for one reason or another. Councils are pathological about disliking sharing data with the public; commercial organizations argue that their records are commercially sensitive; doctors are rightly concerned about protecting patient data.
Despite the data protection laws we often do not know what data has been collected, how it's being used, or where it's being held. And although we have the right to examine and correct our own records we won't find it easy to determine the basis for government decisions: open season for lobbyists.
The census, by contrast, is transparent and accountable. We know what information we have divulged, we know who is responsible for it, and we can even examine the decisions it is used to support. Debate ways to make it less intrusive by all means, but do you really want to replace it with a black box?
Wendy M. Grossman's web site has an extensive archive of her books, articles, and music, and an archive of all the earlier columns in this series
Share this article











Comments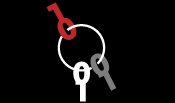 Latest Articles
Featured Article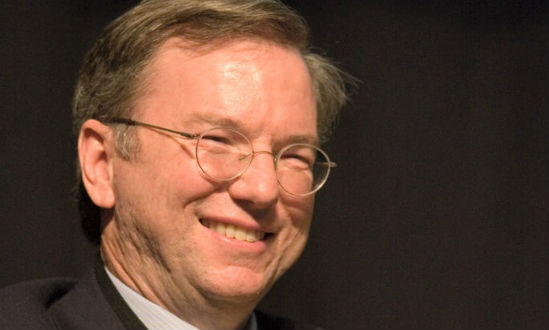 Wendy M. Grossman responds to "loopy" statements made by Google Executive Chairman Eric Schmidt in regards to censorship and encryption.
ORGZine: the Digital Rights magazine written for and by Open Rights Group supporters and engaged experts expressing their personal views
People who have written us are: campaigners, inventors, legal professionals , artists, writers, curators and publishers, technology experts, volunteers, think tanks, MPs, journalists and ORG supporters.
ORG Events