ACTA, Parliament, and the true democratic deficit
The Government squabbles over fiscal sovereignty while signing up to a treaty that will suppress our rights as consumers
Image: By k.l.macke @Flickr [CC BY-NC 2.0 licence]
Earlier this month, the Internet went on strike. Thousands of websites, including high-profile ones like Wikipedia, blacked out for 12 hours on January 18th to protest US Congress attempts to severely limit civil liberties on the Internet in order to protect the vested interests of the content industry. Two days later, Congress shelved SOPA and PIPA, the two contentious bills. Yet barely two weeks later, we face a bigger challenge.
One of the more striking things about ACTA - the Anti-Counterfeiting Trade Agreement signed last week by the European Union and 22 of its member states - is the spectacularly undemocratic way in which it has come about and continues to be pushed through.
Those following the history of the treaty since its inception in 2008 will know that transparency has been a persistent issue throughout the negotiations. Its designation as a trade agreement essentially give the governments involved carte blanche to conduct negotiations behind closed doors. Drafts of the treaty were leaked repeatedly, one worse than the other. While the final draft has been considerably defanged, there are still significant areas of concern, both around the process and the content. La Quadrature du Net provides a detailed analysis of what is still wrong with the final version of the treaty. Most worrying is the provision which enshrines the undemocratic process in which ACTA has been negotiated for any future treaty amendments.
Yet reading the European Commission's Anti-Counterfeiting information page, all appears to be well: ACTA will not stop poor countries accessing cheap medicines, it will not get your iPod searched at the border or cut you off from the Internet. Nor, so the Commission, have there been any issues of transparency and democratic process in the ACTA negotiations.
A slightly different picture emerges from Kader Arif, the European Parliament's rapporteur on ACTA. In a statement on his blog explaining his resignation as rapporteur last week, Mr Arif acknowledges that ACTA is still extremely problematic and claims that "everything is being done to prevent the European Parliament from having its say in this matter."
Given that certain factions of the Conservative Party are utterly obsessed with the EU's alleged "democratic deficit", one would have thought they would be all over this. After all, not only must we now have a referendum every time someone corrects a typo in the Lisbon Treaty, but parts of the party want an immediate "in or out" referendum too. So when the only directly elected institution of the European Union complains that it has been consistently prevented from having a say on an international treaty which affects EU citizens, what does the UK government do? It signed ACTA, along with 21 other EU member states and the European Commission on January 26th. Not only that, but Parliament has abdicated any responsibility for scrutinising ACTA, pushing it back up to the European Parliament.
So where do we go from here? As the EU has admitted that ACTA is a legally binding international treaty, it cannot come into force without approval from the European Parliament. It is ironic that for all the Tories' clamouring on the "democratic deficit", we are left with only the EU between us and ACTA, with our democratically elected government having washed its hands. It is time to start lobbying your MEPs now. The Open Rights Group has some great suggestions on where to start.
Share this article











Comments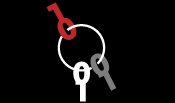 Latest Articles
Featured Article
Wendy M. Grossman responds to "loopy" statements made by Google Executive Chairman Eric Schmidt in regards to censorship and encryption.
ORGZine: the Digital Rights magazine written for and by Open Rights Group supporters and engaged experts expressing their personal views
People who have written us are: campaigners, inventors, legal professionals , artists, writers, curators and publishers, technology experts, volunteers, think tanks, MPs, journalists and ORG supporters.
ORG Events