Artificial Scarcity
The presence of bloggers at tennis press conferences can sometimes irritate the professional journalist, but when they can pick up full transcripts online and use 'professionally-asked' questions to fuel a quickly published opinion piece it can cause even more debate. Wendy Grossman explains the details.
Image: Shredded Cards CC-BY-NC Flickr: Philip Ray
A couple of weeks ago, while covering the tennis at Eastbourne for Daily Tennis, I learned that there is an ongoing battle between the International Tennis Writers Association and the sport at large over the practice of posting interview transcripts online.
What happens is this. Tournaments - the top few layers of the men's (ATP) and women's (WTA) tours - pay stenographers from ASAP Sports to attend players' press conferences and produce transcripts, which are distributed to the journalists on-site to help them produce accurate copy. It's a fast service; the PR folks come around the press room with hard copies of the transcript perhaps 10-15 minutes after the press session ends.
Who gives press conferences? At Eastbourne, like most smaller events, the top four seeds all are required to do media on the first day. After that, every day's match winners are required to oblige if the press asks for them; losers have more discretion but the top players generally understand that with their status and success level comes greater responsibility to publicize the game by showing up to answer questions. The stenographer at Eastbourne was a highly trained court reporter who travels the golf and tennis worlds taking down these questions and answers verbatim on a chord keyboard.
It turns out the transcripts particular battle has been going on for a while; witness this unhappy blogger's comment from June, 2011, after discovering that the French Open had bowed to pressure and stopped publishing interviews on its Web site. The same blogger had earlier posted ITWA's response to the complaints.
ITWA's arguments are fairly simple. It's a substantial investment to travel the tour (true; per year full-time you're talking at least $50,000). If interview transcripts are posted on the Web before journalists have had a chance to write their stories, it won't be worth spending that money because anyone can write stories based on them (true). Newspapers are in dire straits as it is (true). The questions journalists ask the players are informed by their experience and professional expertise; surely they should have the opportunity to exploit the responses they generate before everyone else does - all those pesky bloggers, for example, who read the transcripts and compare them to the journalists' reports and spot the elisions and changes of context.
Now, I don't believe for a second that there will be no coverage of tennis if the press stop traveling the tour. What there won't be is *independent* coverage. Except for the very biggest events, the players will be interviewed by the tours' PR people, and everything published about them will be as sanitized as their Wimbledon whites. Plus some local press, asking things like, "Talk about how much you like Eastbourne." The result will be like the TV stations now that provide their live match commentary by dropping a couple of people in a remote studio. No matter how knowledgeable those people are, their lack of intimate contact with the players and local conditions deadens their commentary and turns it into a recital of their pet peeves. (Note to Eurosport: any time a commentator says, "We talk so often about..." that commentator needs to shut up..)
This is the same argument they used to have about TV: if people can see the match on TV they won't bother to travel to it (and sometimes you do still find TV blackouts of local games). That hasn't really turned out to be true - TV has indeed changed this and every other sport, but by creating international stars and bringing in a lot of money in both payment for TV rights and sponsorship.
My response to the person who told me about this issue was that I didn't think basing your business model on artificial scarcity was going to work, the way the world is going. But this is not the only example of such restrictions; a number of US tournaments do not allow fans to carry professional-quality cameras onto the ground (to protect the interests of professional photographers).
What intrigued me about the argument - which at heart is merely a variant of the copyright wars - is that it pits the interests of fans and bloggers against those of the journalists who cover them. For the tournaments and tours themselves it's an inner conflict: they want both newspaper and magazine coverage *and* fan engagement. "Personal" contact with the players is a key part of that - and it is precisely what has diminished. Veteran tennis journalists will tell you that 20 years ago they got to know the players because they'd all be traveling the circuit together and staying in the same hotels. Today, the barriers are up; the players' lounge is carefully sited well away from the media centre.
Yet this little spat reflects the reality that the difference between writing a fan blog and working for a major media outlet is access. There is only so much time the stars in any profession - TV, sports, technology, business - can give to answering outsiders' questions before it eats into their real work. So this isn't really a story of artificial scarcity, though there's no lack of people who want to write about tennis. It's a story of real scarcity - but scarcity that one day soon is going to be differently distributed.
Wendy M. Grossman's Web site has an extensive archive of her books, articles, and music, and an archive of all the earlier columns in this series
Tags
Share this article











Comments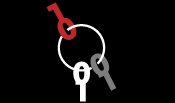 Latest Articles
Featured Article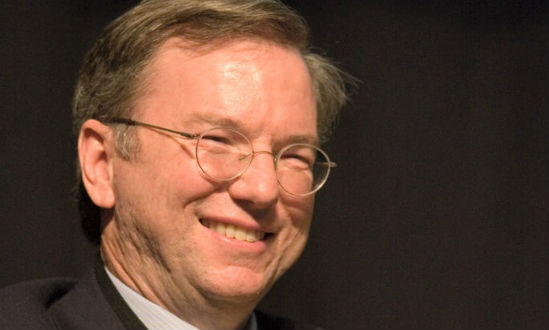 Wendy M. Grossman responds to "loopy" statements made by Google Executive Chairman Eric Schmidt in regards to censorship and encryption.
ORGZine: the Digital Rights magazine written for and by Open Rights Group supporters and engaged experts expressing their personal views
People who have written us are: campaigners, inventors, legal professionals , artists, writers, curators and publishers, technology experts, volunteers, think tanks, MPs, journalists and ORG supporters.
ORG Events