Camping Out
Wendy Grossman reports on this year's UK GovCamp and the hope for real change in attitudes towards technology
Image: A previous year's UKGovcamp. By .scribe @Flickr [CC BY-NC 2.0 licence]
"Why hasn't the marvelous happened yet?" The speaker - at one of today's "unconference" sessions at this year's UK Govcamp - was complaining that with 13,000-odd data sets up on his organization's site there ought to be, you know, results.
At first glance, GovCamp seems peculiarly British: an incongruous mish-mash of government folks, coders, and activists, all brought together by the idea that technology makes it possible to remake government to serve us better. But the Web tells me that events like this are happening in various locations around Europe. James Hendler, who likes to collect government data sets from around the world (700,000 and counting now!), tells me that events like this are happening all over the US, too - except that there this size of event - a couple of hundred people - is New York City.
That's both good and bad: a local area in the US can find many more people to throw at more discrete problems - but on the other hand the federal level is almost impossible to connect with. And, as Hendler points out, the state charters mean that there are conversations the US federal government simply cannot have with its smaller, local counterparts. In the UK, if central government wants a local authority to do something, it can just issue an order.
This year's GovCamp is a two-day affair. Today was an "unConference": dozens of sessions organized by participants to talk about...stuff. Tomorrow will be hands-on, doing things in the limited time available. By the end of the day, the Twitter feed was filling up with eagerness to get on with things.
A veteran camper - I'm not sure how to count how many there have been - tells me that everyone leaves the event full of energy, convinced that they can change the world on Monday. By later next week, they'll have come down from this exhilarated high to find they're working with the same people and the same attitudes. Wonders do not happen overnight.
Along those lines, Mike Bracken, the guy who launched the Guardian's open data platform, now at the Cabinet Office, acknowledges this when he thanks the crowd for the ten years of persistence and pain that created his job. The user, his colleague Mark O'Neill said recently is at the center of everything they're working on. Are we, yet, past proving the concept?
"What should we do first?" someone I couldn't identify (never knowing who's speaking is a pitfall of unConferences) asked in the same session as the marvel-seeker. One offered answer was one any open-source programmer would recognize: ask yourself, in your daily life, what do you want to fix? The problem you want to solve - or the story you want to tell - determines the priorities and what gets published. That's if you're inside government; if you're outside, based on last summer's experience following the Osmosoft teams during Young Rewired State, often the limiting factor is what data is available and in what form.
With luck and perseverance, this should be a temporary situation. As time goes on, and open data gets built into everything, publishing it should become a natural part of everything government does. But getting there means eliminating a whole tranche of traditional culture and overcoming a lot of fear. If I open this data and others can review my decisions will I get fired? If I open this data and something goes wrong will it be my fault?
In a session on creative councils, I heard the suggestion that in the interests of getting rid of gatekeepers who obstruct change organizational structures should be transformed into networks with alternate routes to getting things done until the hierarchy is no longer needed. It sounds like a malcontent's dream for getting the desired technological change past a recalcitrant manager, but the kind of solution that solves one problem by breaking many other things. In such a set-up, who is accountable to taxpayers? Isn't some form of hierarchy inevitable given that someone has to do the hiring and firing?
It was in a session on engagement where what became apparent that as much as this event seems to be focused on technological fixes, the real goal is far broader. The discussion veered into consultations and how to build persistent networks of people engaged with particular topics.
"Work on a good democratic experience," advised the session's leader. Make the process more transparent, make people feel part of the process even if they don't get what they want, create the connection that makes for a truly representative democracy. In her view, what goes wrong with the consultation process now - where, for example, advocates of copyright reform find themselves writing the same ignored advice over and over again in response to the same questions - is that it's trying to compensate for the poor connections to their representatives that most people have. Building those persistent networks and relationships is only a partial answer.
"You can't activate the networks and not at the same time change how you make decisions," she said. "Without that parallel change you'll wind up disappointing people."
Marvels tomorrow, we hope.
Wendy M. Grossman's Web site has an extensive archive of her books, articles, and music, and an archive of all the earlier columns in this series.
Share this article











Comments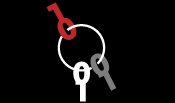 Latest Articles
Featured Article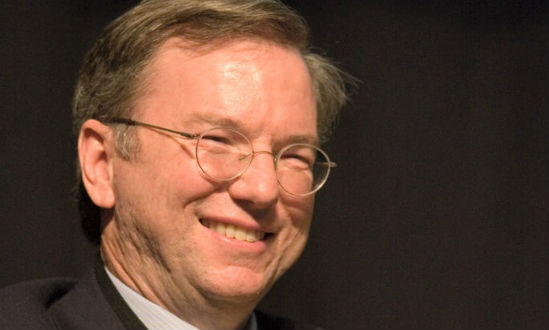 Wendy M. Grossman responds to "loopy" statements made by Google Executive Chairman Eric Schmidt in regards to censorship and encryption.
ORGZine: the Digital Rights magazine written for and by Open Rights Group supporters and engaged experts expressing their personal views
People who have written us are: campaigners, inventors, legal professionals , artists, writers, curators and publishers, technology experts, volunteers, think tanks, MPs, journalists and ORG supporters.
ORG Events