What Users Say and Do About Intellectual Property
Jabed Tarapdar writes up the discussion from the 'Copyright in the Digital Age: What Users Say and Do About Intellectual Property' event, which focused on new evidence from the University of Leeds.
Image: University of Leeds Graveyard CC-BY-NC-SA Alex Bruns
 Executive Director for Open Rights Group, Jim Killock calls for policy-makers to make 'more effort to understand the perspective of the user' during the policy-making process 
The event 'Copyright in the Digital Age: What Users Say and Do About Intellectual Property' was held on 28 November 2012. The discussion focused on recent research by University of Leeds. ORG's Executive Director Jim Killock gave one of the key note responses. You can see notes from his talk at the ORG website.
Representatives from the University of Leeds argued that if copyright legislation is to be successfully implemented, it is crucial that users understand and agree with it, otherwise people may find alternative ways to undermine the law. The research discovered that at the moment 'half of all internet users are unsure if they are using the internet legally', leaving copyright law in 'disrepute'.
Jim Killock explained that the law does not really reflect the norms and expectations of internet users because, during negotiations over copyright law, policy makers have not made enough effort to understand the perspective of the user.
UK copyright law makes it absolutely clear that unauthorised file-sharing is illegal.
However, Killock highlighted the findings that people often have a different understanding of what activity is acceptable or fair. For example, the research suggests users tended to believe that sharing between family members is normal and fair, whereas, illegal selling is not fair and clearly illegal.
So how can this situation be improved?
Chief Executive of PACT, John McVay noted, under current proposals within the Digital Economy Act 2010, letters will be sent to customers for alleged copyright infringement. These letters will explain how their actions may have conflicted with copyright law.
Helen Goodman MP stated 'education is only one strand' of successfully protecting creators' material. What if they disagree with the message? These letters will not be useful if they counter user norms. She also noted that streaming could help tackle illegal downloading.
The research by University of Leeds argued 'copyright is a social thing. The user should be seen as a partner who can help the industry survive'. However, it was suggested that under the current system, people are unwilling to support the industry because they see some elements as illigitimate. 
If McVay is correct and 'royalties are spread to all workers', this has to be made clearer to the public.
Copyright law is also neglecting users' various uses of copyright material. There was plenty of disagreement over policy-makers' proposals for a parody exception to copyright.
Killock explained, for example, that the absence of a parody exception has meant campaigners cannot offer the most effective critical commentary. Such use should not depend on the consent of the person who created the original.
However McVay countered, the creator has the moral right over the intent of their work. He gave as an example 'the use of an anti-war song as a pro-war parody' will offensively undermine the original intended message.
But according to Killock, supporting parody in law will ensure copyright does not work as a sort of veto over economic and socially useful activity.
Killock suggested that policy-makers' lack of understanding of users stems from their attention being focused on trade associations during discussions over copyright law. 'Trade associations and technology groups' play a major role during copyright policy-making. The Digital Economy Act is one example of policy-makers paying little attention to wider interests.
Killock concluded successful copyright law depends on policy-makers taking into account the public interest and running a more open and inclusive policy making process.
Jabed is a Legal Researcher at the Open Rights Group, and has a keen interest in the legal perspective on economic development. 
Tags
Share this article











Comments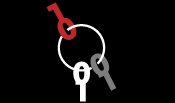 Latest Articles
Featured Article
Wendy M. Grossman responds to "loopy" statements made by Google Executive Chairman Eric Schmidt in regards to censorship and encryption.
ORGZine: the Digital Rights magazine written for and by Open Rights Group supporters and engaged experts expressing their personal views
People who have written us are: campaigners, inventors, legal professionals , artists, writers, curators and publishers, technology experts, volunteers, think tanks, MPs, journalists and ORG supporters.
ORG Events